Chicken Fiesta Bake
This post may contain affiliate links, meaning that I may receive a commission at no cost to you if you use a link provided. All opinions shared are my own. You can review my full disclosure policy here.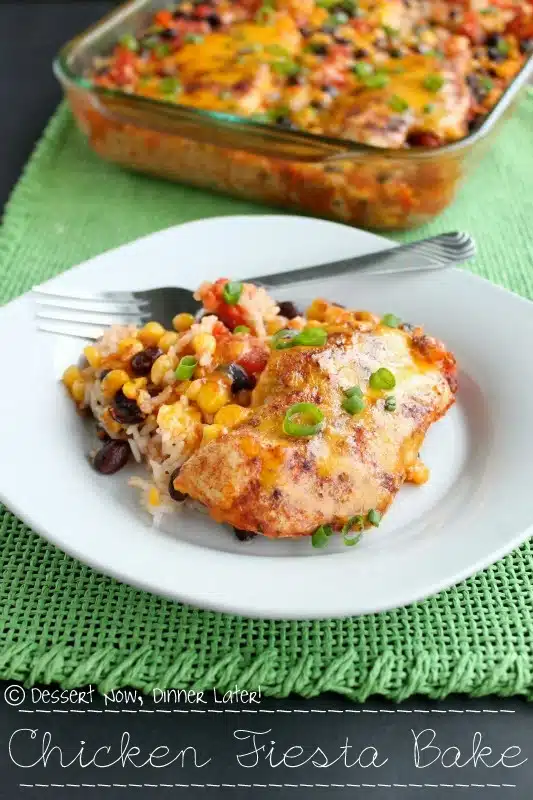 I am usually excited to share each of my recipes with you all, but with this one I am over the top excited to share with you today! Like the simplicity of the recipe, combined with the beautiful colors & mexican flavors make this dish a winner in my book!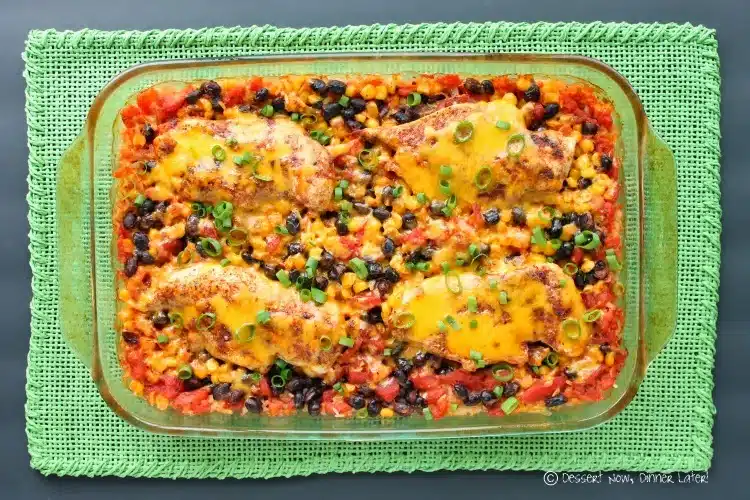 And since this recipe requires an oven, this is the perfect time of year to make it now that things are cooling off. I am seriously in love with this dish! Have I mentioned before that I love mexican flavors? Well, I do, & this hits the spot right on! Just look at how pretty this casserole is!!! Well, I think it's pretty. Bright, bold & beautiful!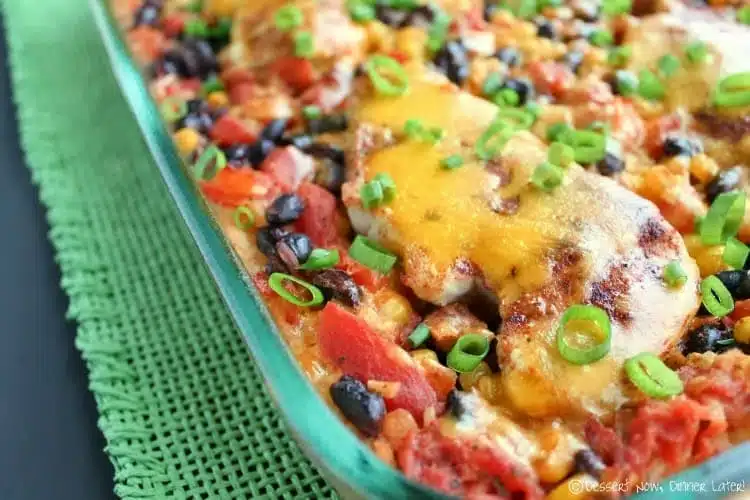 This dish is not all about the looks either. Do you want to know how easy this recipe is? So easy that you throw it all in the dish, top it with chicken & seasonings & throw it in the oven! Talk about the perfect weeknight meal! I will be making this again & again! It makes a lot for our young family of 4, but my husband & I can eat the leftovers for lunch the next day, which I don't mind at all!!! Love this dish!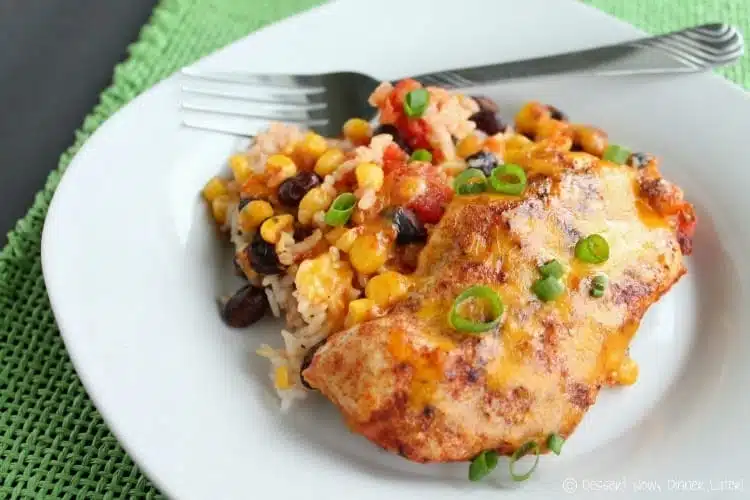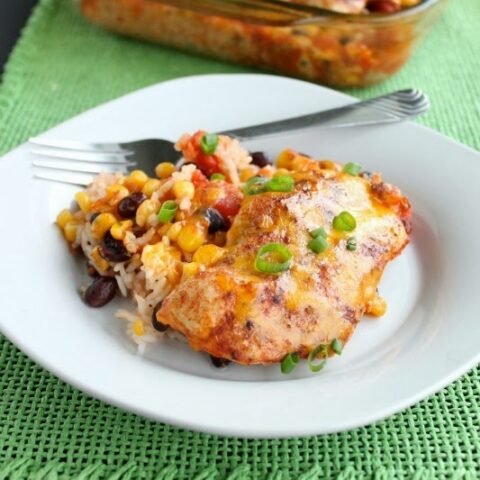 Chicken Fiesta Bake
Ingredients
1 (16oz) jar medium salsa (I prefer the "fresher" refrigerated salsas)
1/3 cup water
1 can corn, undrained
1 can black beans, drained & rinsed
1 cup of long grain white rice
1 tsp kosher salt
2-3 chicken breasts, sliced in half width-wise to make 4-6 chicken breasts (I recommend doing 3 breasts cut in half because it's a lot of rice mixture.)
Cajun or Taco Seasoning
1/2 cup + medium cheddar cheese
Green onions, diced
Instructions
Grease a 9x13" pan with cooking spray. Dump salsa, water, corn, beans, rice, & salt into the pan. Stir together.
Place chicken breasts on top. Season generously with cajun or taco seasoning.
Bake at 375*F for 45 minutes or until chicken is done. Sprinkle with cheese & return to oven for 3-5 minutes or until cheese melts. Top with freshly chopped green onions.
Nutrition Information:
Yield: 6
Amount Per Serving:
Unsaturated Fat: 0g