Italian Caprese Burger with Garlic Basil Aioli
This post may contain affiliate links, meaning that I may receive a commission at no cost to you if you use a link provided. All opinions shared are my own. You can review my full disclosure policy here.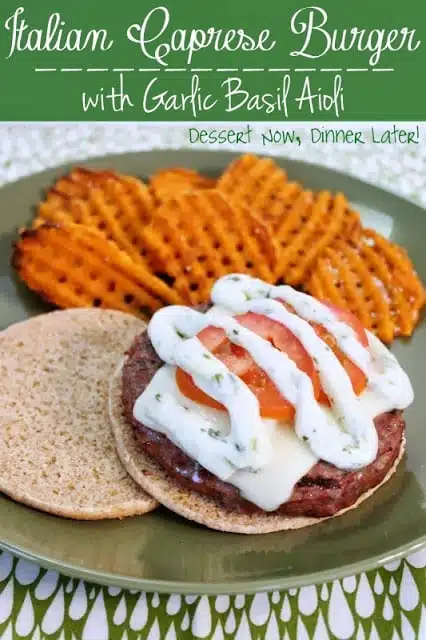 This burger was inspired from a burger my husband & I would order at one of our favorite restaurants while we were in college. The fresh mozzarella was our absolute favorite & I love anything with flavored mayo (aioli.)  We have since moved from that college town & every now & then we get a hankering for this burger.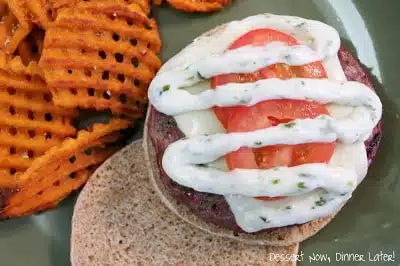 My version turned out great! Not a perfect replica, but a really good tasting one. We grill often in the summertime, but our burgers are usually seasoned the same, so this will be a nice rotation. Plus, I absolutely love the aioli. I could probably drink it, or eat it with a spoon. There is something about fresh basil that makes my mouth water. It was yummy! Add this to your "to grill" list for this summer.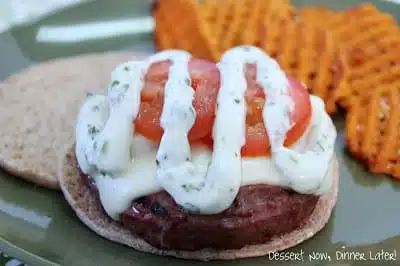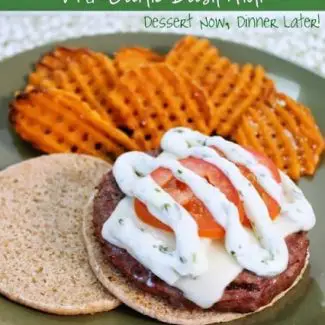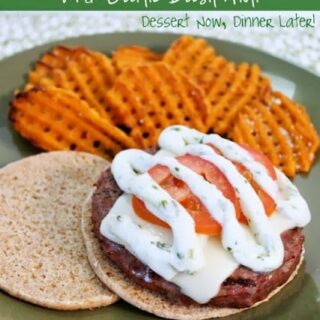 Italian Caprese Burger with Garlic Basil Aioli
Ingredients
Beef Patties
1 lb lean ground beef
3/4 Tbsp Italian seasoning
3/4 Tbsp Montreal Steak Seasoning
2 tsp basil (I prefer to use Gourmet Garden Paste)
1 tsp garlic
Garlic Basil Aioli
1/2 cup light mayonnaise
2 Tbsp basil (I prefer to use Gourmet Garden Paste)
2 tsp lemon juice
1 tsp garlic
Extras
8 oz Fresh Mozzarella Cheese, sliced
1 Roma Tomato, sliced
4 Hamburger Buns
Instructions
Mix ground beef with Italian seasoning, Montreal steak seasoning, basil & garlic. Divide into fourths & shape burger patties (I totally use a burger press.)
In a bowl, whisk mayonnaise, basil, lemon juice, & garlic. Let marry in the fridge while you cook the burgers.
Heat grill & cook burgers 3-4 minutes each side until done. Top with mozzarella cheese the last minute on the grill & let it melt just a little bit.
Serve burgers on a bun with a couple slices of tomato & a squirt/dollop of aioli.
Nutrition Information:
Yield: 4
Amount Per Serving:
Unsaturated Fat: 0g