Pesto Parmesan Loaf
This post may contain affiliate links, meaning that I may receive a commission at no cost to you if you use a link provided. All opinions shared are my own. You can review my full disclosure policy here.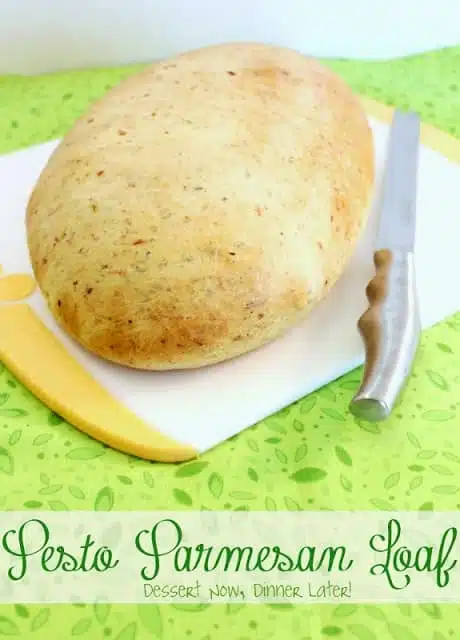 I first tried this Pesto Parmesan Loaf at our weekly play group when my friend, Rochelle, brought it freshly baked from her oven, still warm & all! Obviously fresh, warm, homemade bread is awesome, but this bread was unique! It had this whole other level of savory pleasure to it. If you like pesto, you will want to make this!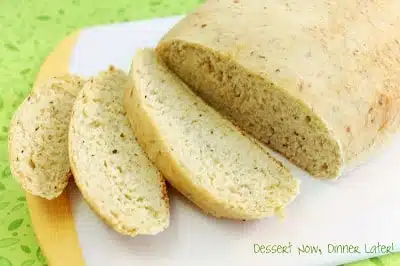 My friend Kati actually came over the day I made this, & she said that it would be even better dipped in the balsamic vinegar & olive oil mixture you get when eating bread at fancy restaurants & I could not agree more. Although I was completely out of balsamic vinegar at the time, I could almost taste it in my mouth! Kati also suggested to use this as breadsticks or pizza dough. For real? Great ideas! Any way you shape it, you must try this bread!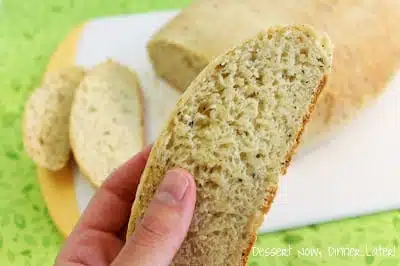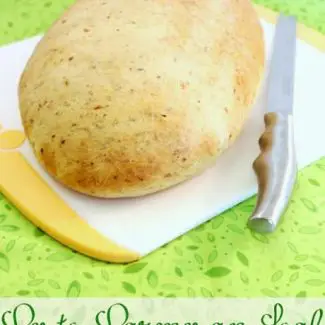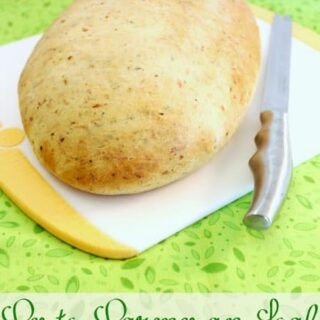 Pesto Parmesan Loaf
Ingredients
1 1/3 cup warm water
1 Tbsp yeast
1 1/2 Tbsp sugar
2 Tbsp butter, melted
2 to 3 Tbsp Pesto
2 Tbsp non-fat dry milk powder
1 1/2 tsp salt
3 1/2 to 4 cups all-purpose flour
1/4 cup shredded parmesan cheese
2 tsp olive oil
Instructions
In the bowl of a stand mixer, combine water, yeast & sugar. Stir & let mixture sit until bubbly about 3-5 minutes.
Add melted butter, pesto, dry milk powder & salt. Using the dough hook, start the mixer & gradually add the flour 1 cup at a time until the dough balls up & does not stick to the sides. Do not add too much flour, it should still be moist.
Once the dough balls up, add the parmesan cheese & let dough knead on low to medium speed for 5-7 minutes.
Turn machine off & pour olive oil on top of the dough, & then turn the dough until all sides have been greased with the olive oil. Cover the bowl with a towel & let dough rest 10 minutes.
Shape dough into a long loaf & place on a parchment lined baking sheet. Cover with a towel & let raise for 30 minutes.
Brush the top with a little extra olive oil & bake at 375*F for 25 minutes or until top & bottom are golden brown. Allow to cool slightly before slicing & eating.
Nutrition Information:
Yield: 1 loaf
Amount Per Serving:
Unsaturated Fat: 0g
Recipe from Taste of Home & re-written in my own words.