Kansas City Rub
This post may contain affiliate links, meaning that I may receive a commission at no cost to you if you use a link provided. All opinions shared are my own. You can review my full disclosure policy here.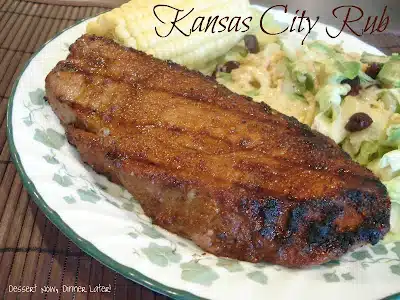 My husband & I were experimenting with some steak. We wanted a dry rub to season it instead of our usual store-bought steak seasoning. This rub was bold & flavorful we didn't need steak sauce or anything. My husband couldn't stop talking about how it has been a really long time since he has had a steak good enough that he didn't need steak sauce.
The flavors are sweet & sassy. It's got that heat from the cayenne with the caramelization of the brown sugar. If you are grilling steak this summer, this is a recipe worth trying.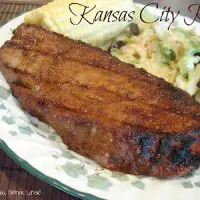 Kansas City Rub
Ingredients
2 Tbsp brown sugar
1 Tbsp paprika
3/4 tsp black pepper
3/4 tsp salt
3/4 tsp chili powder
3/4 tsp garlic powder
3/4 tsp onion powder
3/4 tsp cayenne powder
3/4 tsp dry mustard
Instructions
Combine all ingredients in a food processor & blend until combined.
Rub generously onto steak or ribs & grill until desired doneness.
Store any extra, un-contaminated rub in a closed container.
Recipe adapted from About.com