Queso Burgers
This post may contain affiliate links, meaning that I may receive a commission at no cost to you if you use a link provided. All opinions shared are my own. You can review my full disclosure policy here.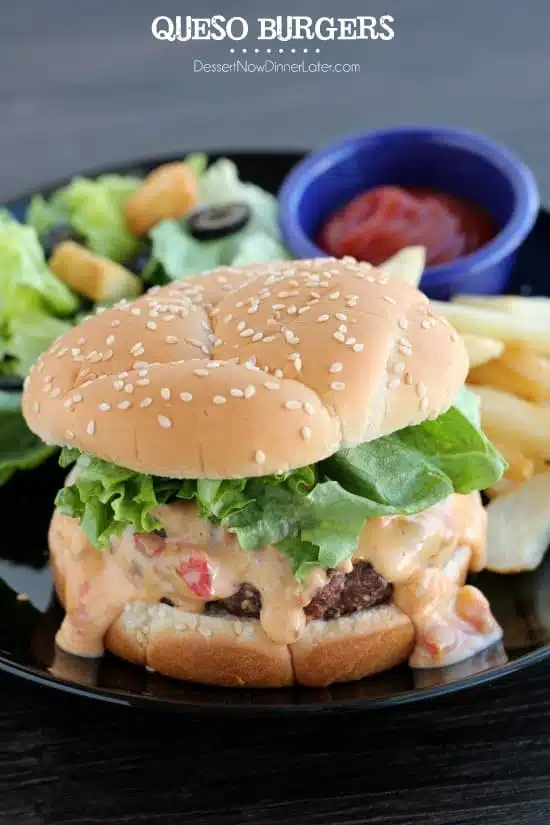 I told ya'll that I would have another delicious burger recipe for you to try! Did you catch my last post about Mexican Burgers? Taco seasoned patties, with cheddar cheese, guacamole, and pico de gallo! Those were DELICIOUS and so are these! If you have a BBQ anytime soon, I would try one of the recipes I just mentioned, or you can try my Italian Caprese Burger with Garlic Basil Aioli (one of our favorites) or these lighter Thai Turkey Burgers with Peanut Sauce to impress your friends with. The same old plain jane burgers with ketchup and mustard are a thing of the past! Be unique and try something new!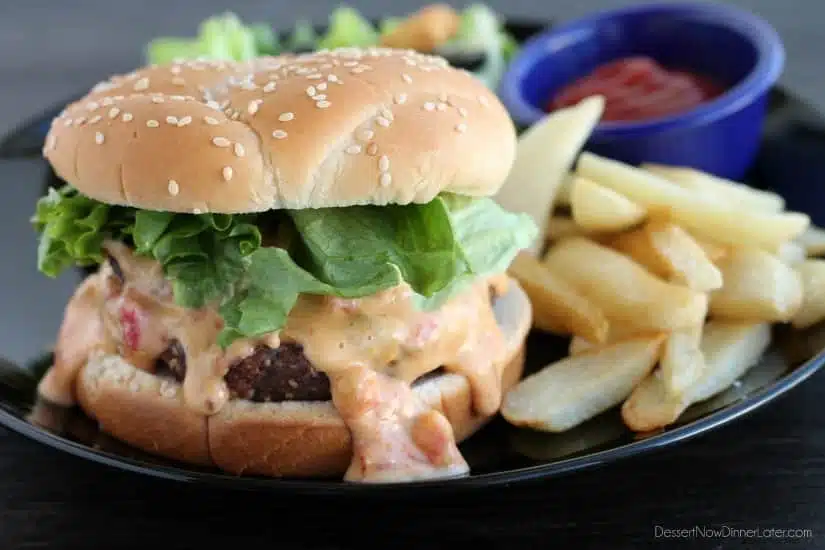 These queso burgers are super simple to make and have great flavor! It's the Ro*Tel Famous Queso Dip recipe on top of a seasoned burger patty. Talk about easy! I am a sucker for that queso dip and now I can enjoy it with more than just tortilla chips! These Queso Burgers are a little messy, but when you are eating a burger like this, you won't care! Grab a napkin, and get to eating!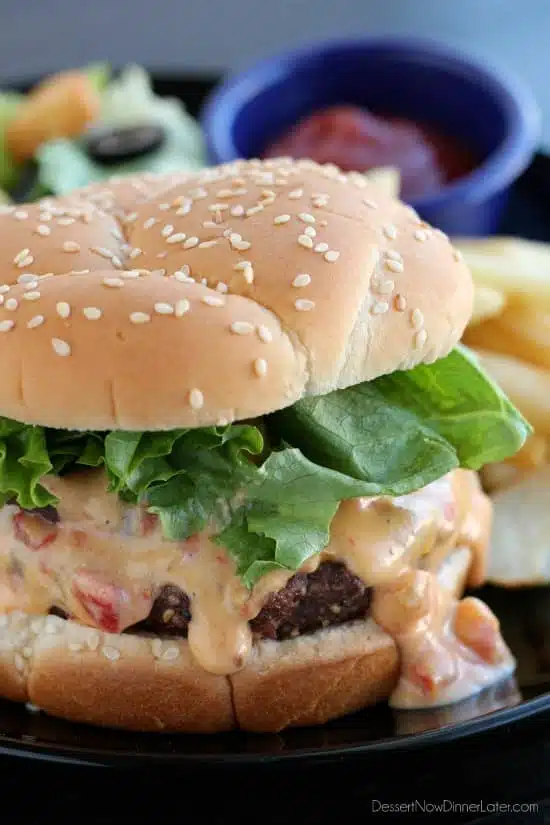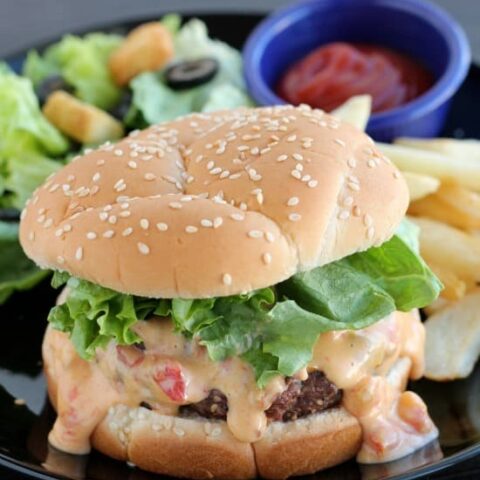 Queso Burgers
Ingredients
1 lb lean ground beef
1 tsp minced garlic
1 tsp Montreal Steak Seasoning
1 (10oz) can Ro*Tel Original Diced Tomatoes & Green Chiles, undrained
1 (16oz) package 2% Velveeta Cheese, cut into cubes
Instructions
Combine beef, garlic, and steak seasoning in a bowl. Divide the meat into fourths, and form patties with a dimple in the centers (the burgers expand as they are heated, so the thin centers fill out as they cook.)
In a saucepan on medium heat, melt the Velveeta with the Ro*Tel until it's smooth and hot, stirring occasionally so it doesn't burn on the bottom. Keep warm.
Heat grill, and cook burgers 3 to 4 minutes per side, sprinkling the burgers with extra steak seasoning as desired.
Place burgers on a toasted bun, smother with queso, then top with lettuce and enjoy!
Nutrition Information:
Yield: 4
Amount Per Serving:
Unsaturated Fat: 0g