Crockpot Classic Beef Stew
This post may contain affiliate links, meaning that I may receive a commission at no cost to you if you use a link provided. All opinions shared are my own. You can review my full disclosure policy here.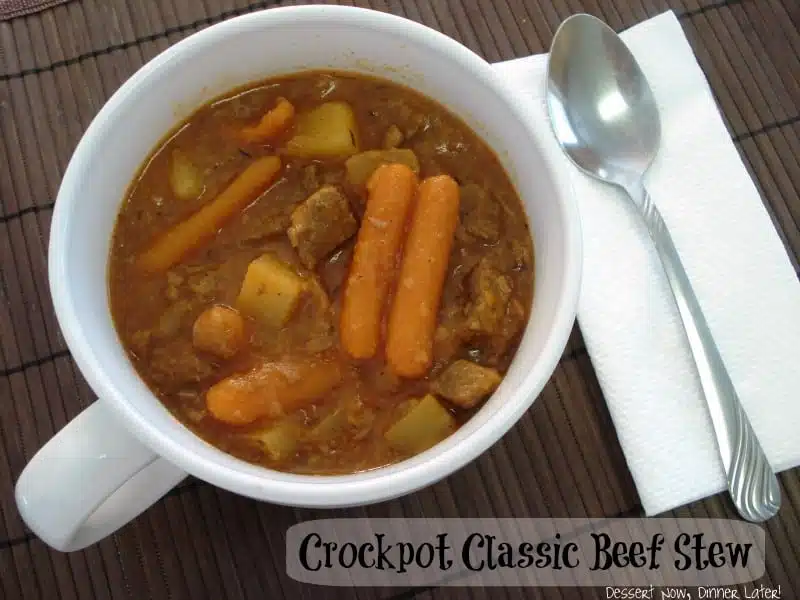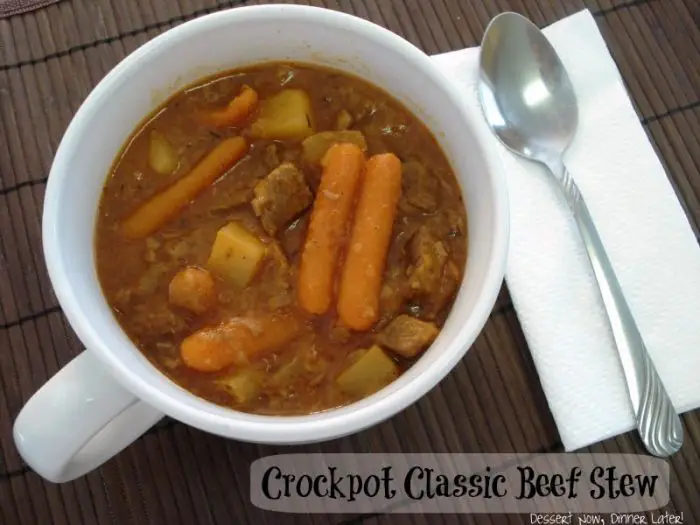 I was craving some beef stew now that Fall is here, & it has been such a long time since I have actually made beef stew that I decided to look up some recipes. I remembered I wanted to try boeuf bourguignon, but decided not to because I don't like mushrooms, even though this recipe is pretty darn near a boeuf bourguignon. I was intrigued by the tomato paste & red wine, so I decided to give it a go, tweaking it just a tad.
This recipe was pretty robust! The beef is supremely tender, the gravy was nice & thick, & the potatoes & carrots make it nice & hearty. The tomato paste, wine & thyme make it really flavorful. The more bites I took, the more I decided I really liked it! If you don't have a great stew recipe, give this a try. I think it's quite unique, even though it's a classic dish.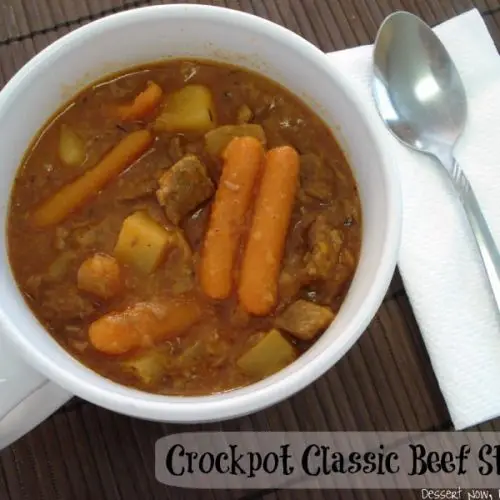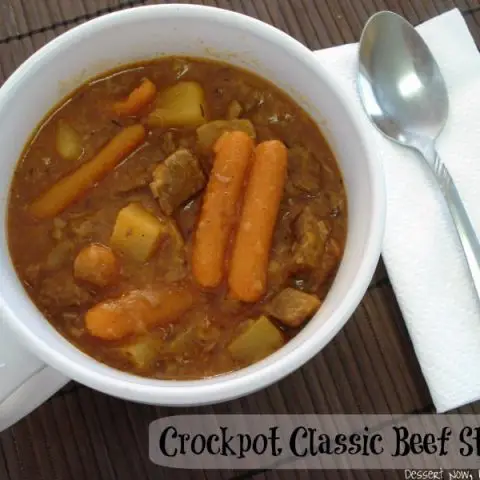 Crockpot Classic Beef Stew
Ingredients
2 lbs top round beef/steak, cubed (or bottom round if it's cheaper, but for some reason the stew meat was ridiculously expensive & this nicer cut was on sale.)
1/2 cup all-purpose flour
1/4 cup olive oil, more if needed
2 medium onions, diced
2-3 cloves garlic, minced
1 6oz can tomato paste
1 cup red cooking wine
2-3 small/medium potatoes, large diced
1/2 lb baby carrots
2 cups beef broth
1 Tbsp kosher salt
1 tsp dried thyme leaves
Kosher salt & black pepper, as needed
Instructions
Coat cubed beef in flour. Heat half of olive oil in a large skillet. Brown half of the meat mixture, seasoning with kosher salt & black pepper as it is in the pan. Transfer to a 6-qt slow cooker. Repeat with remaining oil & beef, seasoning well. (I had to split my stew up in two crockpots because I don't have a 6-qt slow cooker, just 4-qt & 2-qt.)
Add onions to the same skillet, season with kosher salt & pepper, & cook over medium heat until tender, about 10 minutes. Stir in the tomato paste & coat the onions; transfer to the crockpot.
Pour wine into the skillet & scrape up any browned bits; add to the crockpot.
Stir in the potatoes, carrots, broth, salt, & thyme. Cover & cook on low heat for 7½ hours, or on high for 4 hours. Serve with fresh rolls, or crusty bread to soak up the gravy.
Recipe altered from MyRecipes