Zuppa Toscana
This post may contain affiliate links, meaning that I may receive a commission at no cost to you if you use a link provided. All opinions shared are my own. You can review my full disclosure policy here.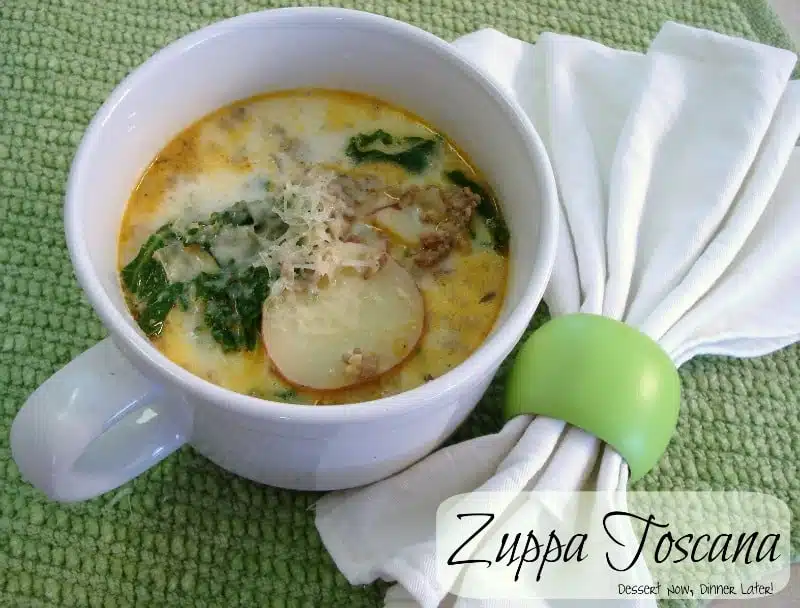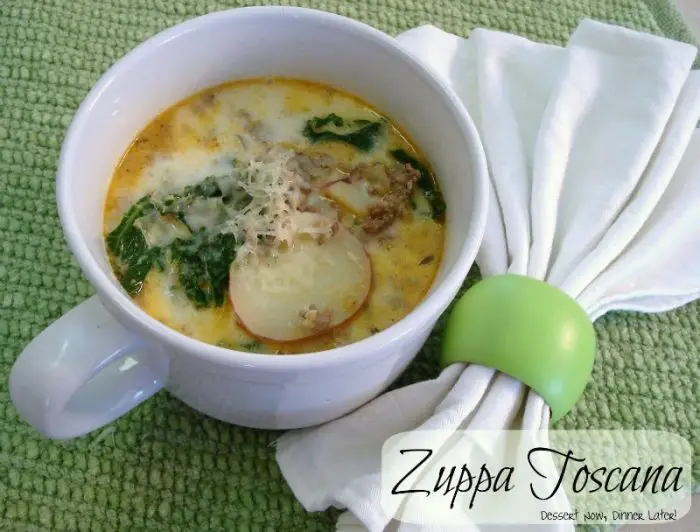 There is something about soup in the fall that really warms my belly. The air has turned cold & crisp & so I am in a soup making mood. I love Olive Garden! Unfortunately we rarely eat there, but when we do I never get the salad, I always stick with the Zuppa Toscana.
My husband has his salad all to himself & I enjoy my bowl of delicious soup. I am so glad I made this at-home version because it shares a lot of characteristics of the real deal: creamy broth, tender potatoes, spicy sausage, & hearty kale. My husband has never tried this soup from Olive Garden, but he said, "If it tastes like what you just made, then it must be good!" This makes a lot for our little family of four so great leftovers for the lunch the next day!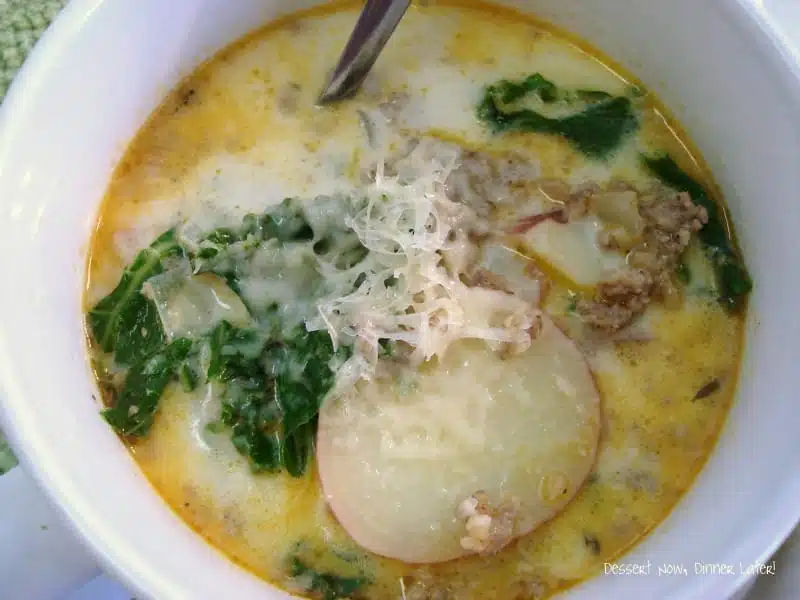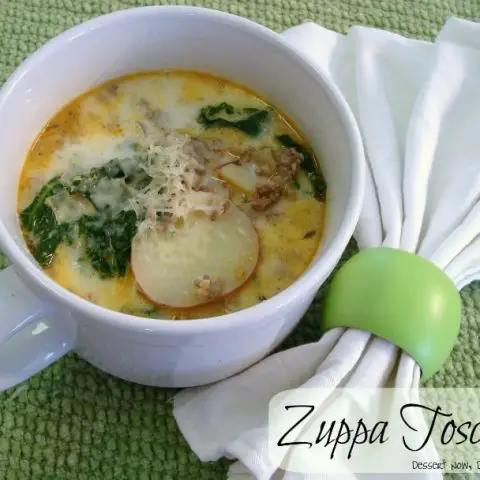 Zuppa Toscana
Ingredients
1 lb HOT sausage
1 onion, diced
2-3 cloves garlic, minced
6-7 medium red potatoes (scrubbed, halved, & sliced)
4 cups chicken broth
1 1/2 cups skim milk
2 cups water
1/2 tsp red pepper flakes (If you can't handle a lot of heat, either do the spicy sausage OR the red pepper flakes, we did both & it was pretty spicy.)
1/2 tsp thyme (If you use mild Italian sausage, you won't need this.)
1 cup heavy cream
2 cups kale (de-veined & chopped)
Salt & Pepper
Instructions
In a stock-pot, over medium-high heat, brown sausage, breaking it into small pieces as it cooks. Drain fat & set aside.
In the same stock-pot add onion & minced garlic. Cook for 3-5 minutes or until translucent. (It should cook just fine in the little bit of grease left in the pot from the sausage, but if you need to, add a drop of olive oil.)
Add potatoes, chicken broth, skim milk, water, red pepper flakes, & thyme. Simmer over medium heat until potatoes are tender, about 10-15 minutes.
Return sausage back to pot, & add heavy cream & kale to the soup. Heat through about 2-3 minutes. Remove from heat & season with salt & pepper. Serve topped with freshly grated parmesan cheese.
Recipe altered from Studio5