Pineapple Peach Cobbler
This post may contain affiliate links, meaning that I may receive a commission at no cost to you if you use a link provided. All opinions shared are my own. You can review my full disclosure policy here.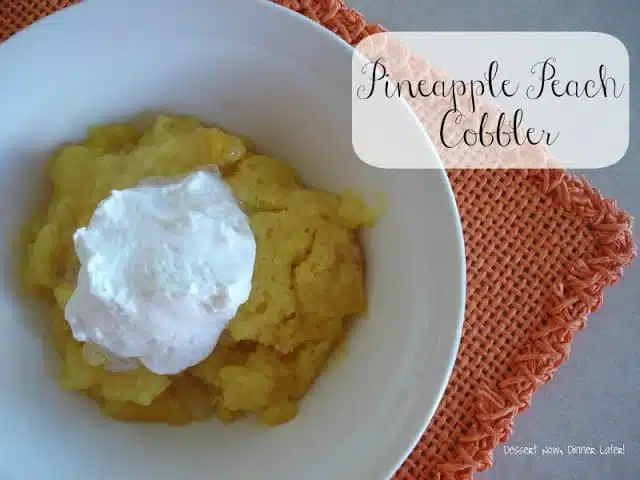 I know this is kind of a summery post, but I found this recipe to use up some cans of fruit that were about to expire, & boy oh boy was it a tasty dish! So tasty that I had to share it. I always take pictures of my food just in case, & then I post the ones that work out wonderfully, hence how I have the step-by-step photos.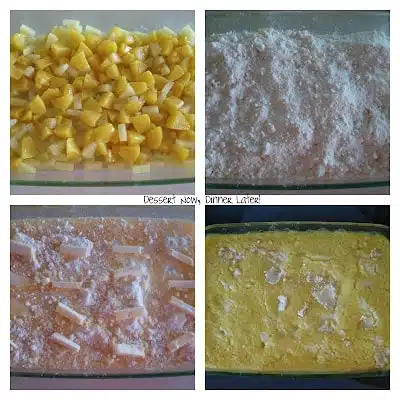 Anyway, if you want something to warm your belly, this dessert will do the trick. It might scream tropical, but it is tangy & wonderful! I absolutely LOVE the lemon cake on top of these fruits. And using the juices from the cans to cover the cake, gave it an extra oomph of flavor! If you have the canned fruit in your cupboard, buy the lemon cake & make this. You will be surprised how lovely this zesty, citrusy cobbler tastes!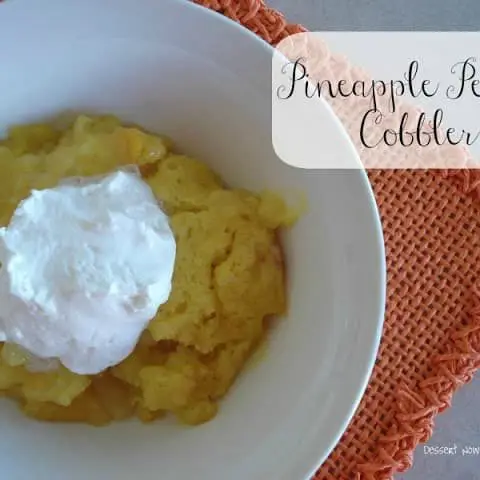 Pineapple Peach Cobbler
Ingredients
1 (20oz) can pineapple tidbits in juice
1 (29oz) can peach slices in juice
1 box Lemon Cake Mix
4 Tbsp butter
Instructions
Drain both fruit cans & reserve juices. Cut up peach slices into smaller chunks. Lightly spray a 9x13 baking dish. Pour fruit inside.
Top with dry cake mix, crumbling any large chunks as you go. Top cake mix with 4 Tbsp of butter cut up into pieces.
Pour reserved juices evenly over the top of the cake & butter. Cook at 350*F for 30-40 minutes or until bubbly & cake is cooked (gooey, but not runny; closer to 40 minutes.) Serve with ice cream or whipped cream.