Snickerdoodle Apple Pie Dessert
This post may contain affiliate links, meaning that I may receive a commission at no cost to you if you use a link provided. All opinions shared are my own. You can review my full disclosure policy here.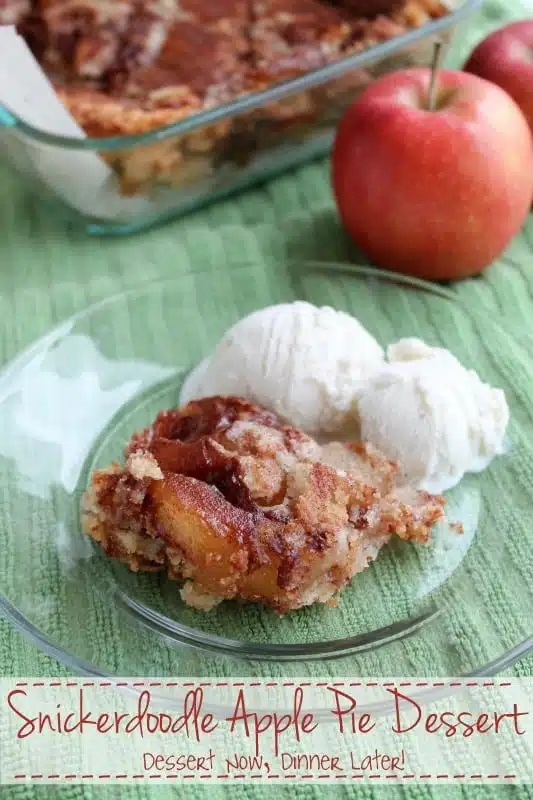 Ok, let's just pretend it's Fall already! Deal? It's definitely starting to feel like Fall since it is cooler at night & the days are getting shorter. With it being darker in the mornings, my kids are actually starting to sleep in a little longer, which NEVER happens. So hooray for Fall!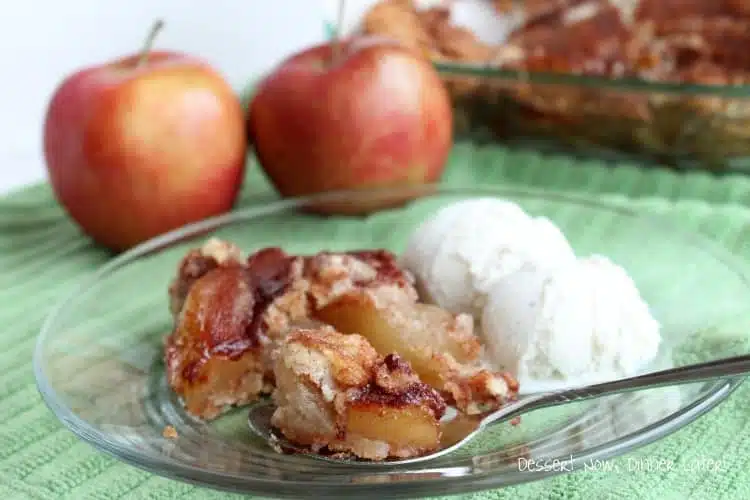 Apples make this time of year even better & this recipe could not get any easier. If you are an apple pie lover, but hate to make pie crust or have issues when you make it, then this is the recipe for you. I am neither of those people by the way. I can make a fabulous pie crust & I enjoy making it, but I understand there are those who struggle with pie crust or hate making it altogether. So this dessert only needs 4 ingredients & is super simple to make! Enjoy!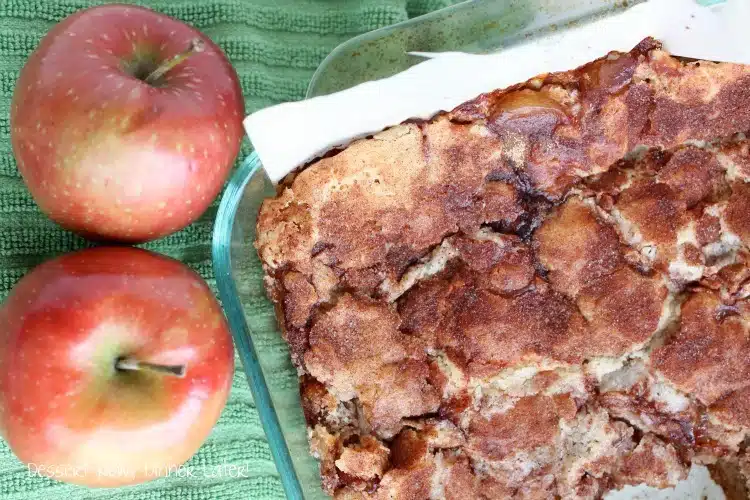 Recipe from Shaken Together & re-written using my own words.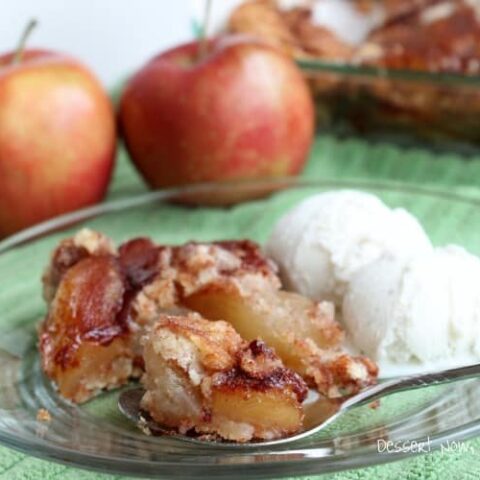 Snickerdoodle Apple Pie Dessert
Ingredients
1 (16.5oz) tube refrigerated sugar cookie dough
1 (20oz) can apple pie filling
3 Tbsp sugar
3 tsp cinnamon
Instructions
Line a 8x8" or 9x9" square baking dish with parchment paper. (I let mine hang out on two ends of the dish so I could pull the whole pie out for easy cutting.)
Combine sugar & cinnamon in a bowl. Sprinkle ⅓ of the mixture onto the piece of parchment that is lining your square dish.
Slice the cookie dough into 18 round pieces. Place 9 of the cookie dough rounds onto the bottom of the pan & press together making one flat layer (on top of the cinnamon-sugar mixture you just sprinkled.)
Spread apple pie filling over the cookie layer. Sprinkle with half of the remaining cinnamon sugar.
Place the other 9 pieces of cookie dough rounds onto the top, this time leaving the space between the cookies as is. (The apple pie filling will be peeking through.) Sprinkle the top with the remaining cinnamon sugar.
Bake at 350*F for 35-45 minutes or until the cookie crust on top is not doughy (the layer on top might look done, but the cookie dough touching the apples might be raw, so check thoroughly before pulling from the oven.) Allow to cool completely before removing from pan & slicing to serve. Great with a little vanilla bean ice cream on the side!
Nutrition Information:
Yield: 9
Amount Per Serving:
Unsaturated Fat: 0g