Chili Mac and Cheese
This post may contain affiliate links, meaning that I may receive a commission at no cost to you if you use a link provided. All opinions shared are my own. You can review my full disclosure policy here.
This Chili Mac and Cheese is made from scratch in 30 minutes for a warm, comforting meal!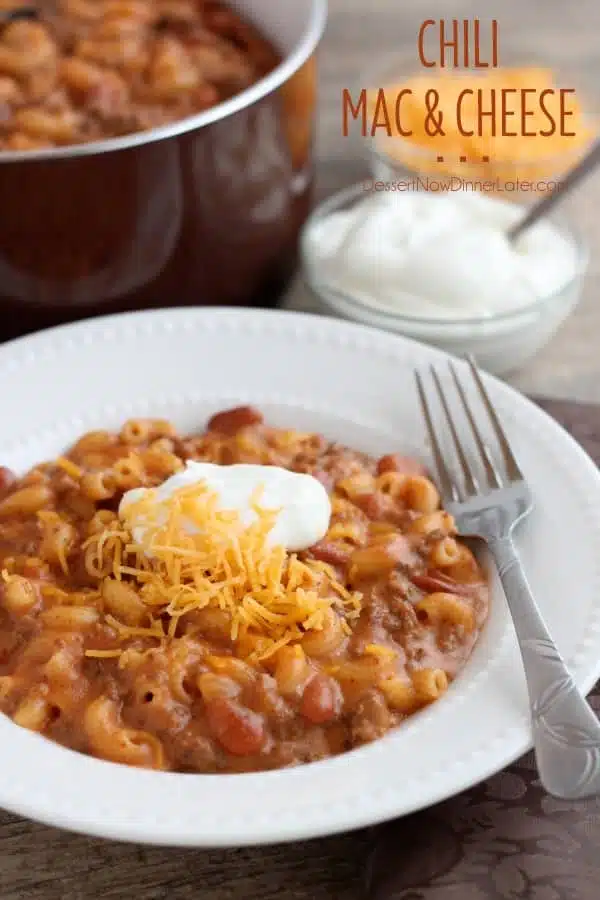 Happy New Year! I bet you thought you were getting a healthy recipe today, didn't you? Haha. Sorry, it's still winter, and cold, and all I can think about is comfort food! But don't worry, I will be sharing some healthier things this month as well. Got to keep it balanced, right?!
For our family, nothing is better in the winter than a nice hot dinner! Something hearty and filling like this Chili Mac and Cheese! My recipe, is homemade all the way. A quick chili and an easy cheese sauce combined together with some elbow macaroni noodles!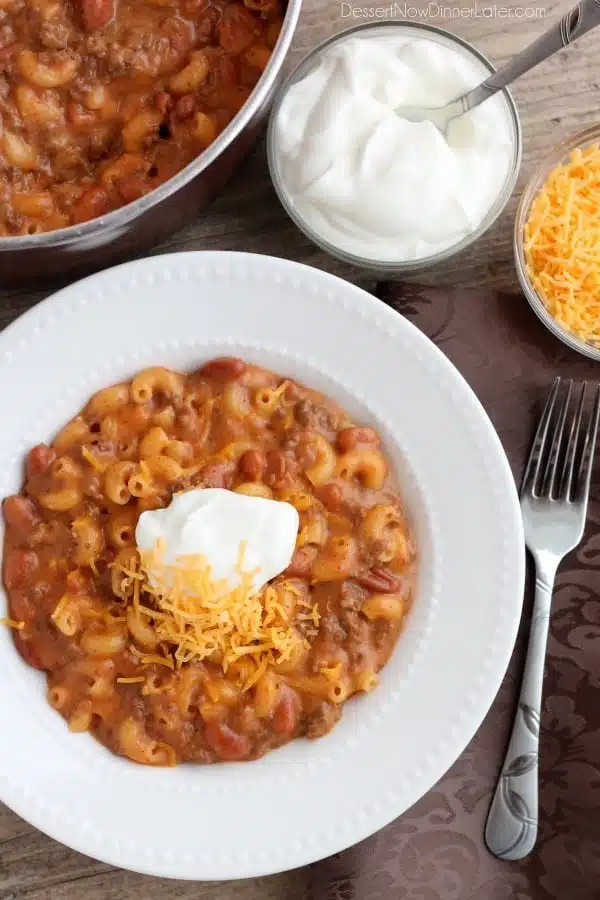 I like to top my warm, hearty, bowl of chili mac with some sour cream and extra cheese. It's seriously comfort in a bowl and something you will make again and again this winter!
My kids like this meal because it's mac and cheese (what kid doesn't like mac and cheese?), and I like it because it has some meat and beans in it to help fill them up!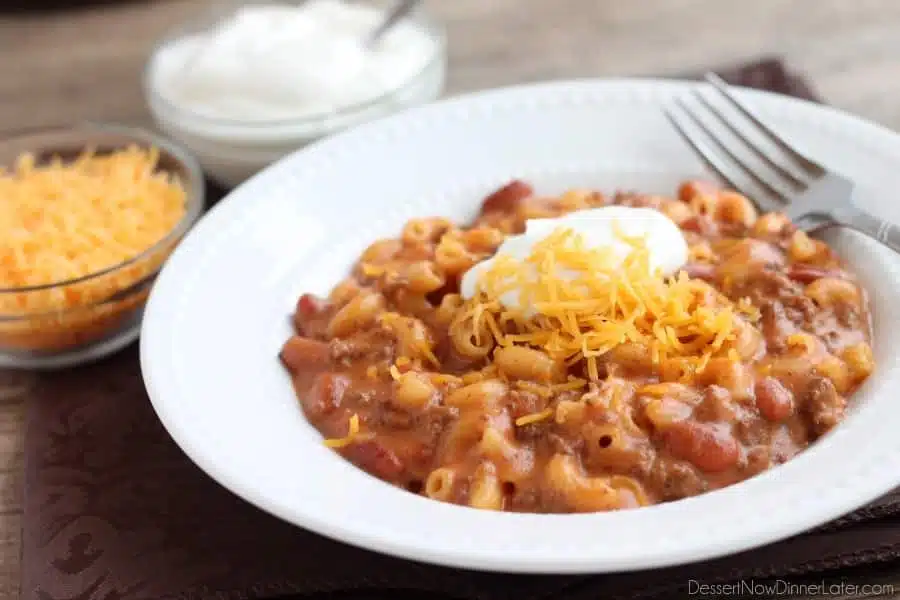 What's your favorite winter comfort food?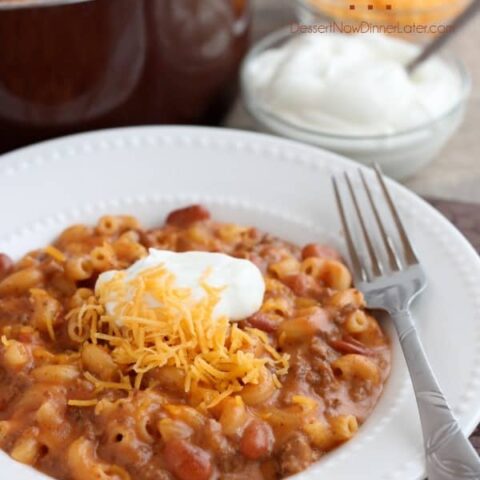 Chili Mac and Cheese
Ingredients
Quick Chili Recipe:
1 lb lean ground beef (85/15 or leaner)
1 (15 oz) can pinto beans
1 (15 oz) can tomato sauce
3 Tbsp homemade taco seasoning or 1 store-bought packet of taco or chili seasoning
2 Tbsp brown sugar
1/4 cup sour cream
Easy Mac and Cheese:
1/4 cup butter
1/4 cup flour
2 cups milk
8 oz 2 cups shredded cheddar cheese
8 oz elbow macaroni noodles
salt and pepper, to taste
Instructions
In a large stock/soup pot, brown beef, and drain fat. Return beef to pan and add pinto beans, tomato sauce, taco seasoning, brown sugar, and sour cream. Stir and keep warm.
In a separate pot, boil elbow macaroni noodles according to directions on package.
Meanwhile, in a medium saucepan, melt butter. Add flour and cook 1 minute. Pour in milk while whisking constantly. Bring to a boil and add shredded cheese. Stir until melted.
Drain noodles and add to pot with chili. Add cheese to pot with chili. Stir and season additionally with salt and pepper, if needed. Serve hot.
Nutrition Information:
Amount Per Serving:
Unsaturated Fat: 0g