Slow Cooker Meatloaf + Video
This post may contain affiliate links, meaning that I may receive a commission at no cost to you if you use a link provided. All opinions shared are my own. You can review my full disclosure policy here.
This Slow Cooker Meatloaf has a delicious savory-sweet brown sugar and balsamic glaze on top, and is cooked on a sheet of parchment paper that easily lifts the meatloaf out of the slow cooker when it's done cooking.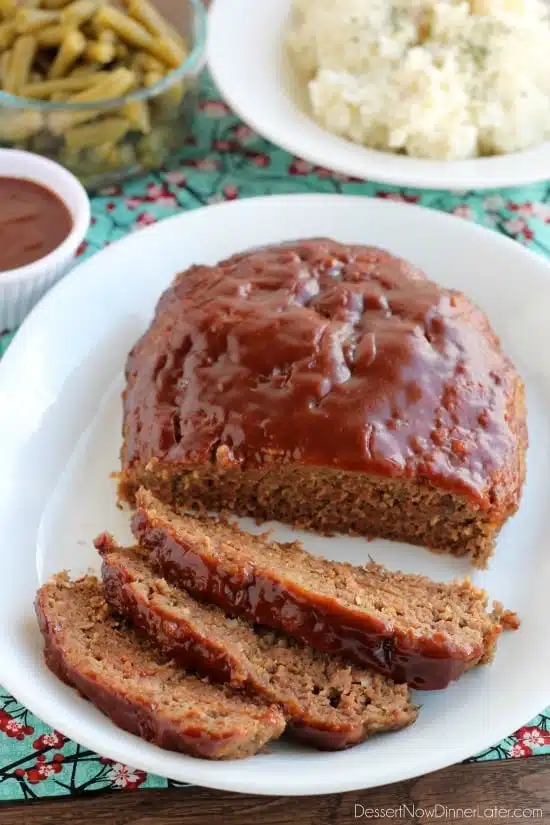 I saw this slow cooker meatloaf on my friend Kelly's blog and made it one Sunday, swapping a few things for ingredients I had on hand, and it turned out so amazing, that we made it again and I HAD to share it!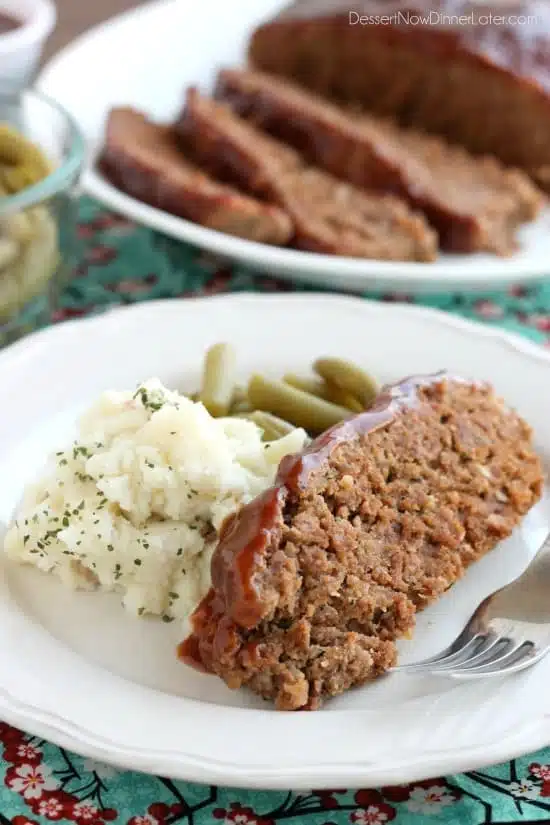 Our favorite things about this meal is that: 1) It's made in a slow cooker. I mean it's SO easy and perfect to have cooking while you are in church. 2) We love the balsamic glaze on top! It's like barbecue sauce, but better! 3) If you put parchment paper in your slow cooker, you can lift it out and literally have NO CLEANUP besides your dishes to prep it!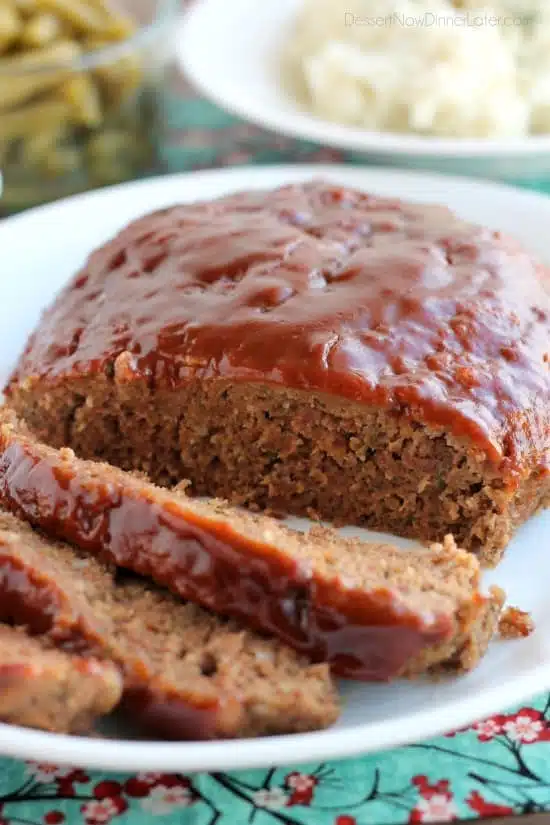 I really think the slow cooker helps keep the meatloaf from drying out as well. The meat was perfectly done and my son even said this is his new favorite meal! He's finally enjoying more than mac and cheese (at age 5 1/2)! 😉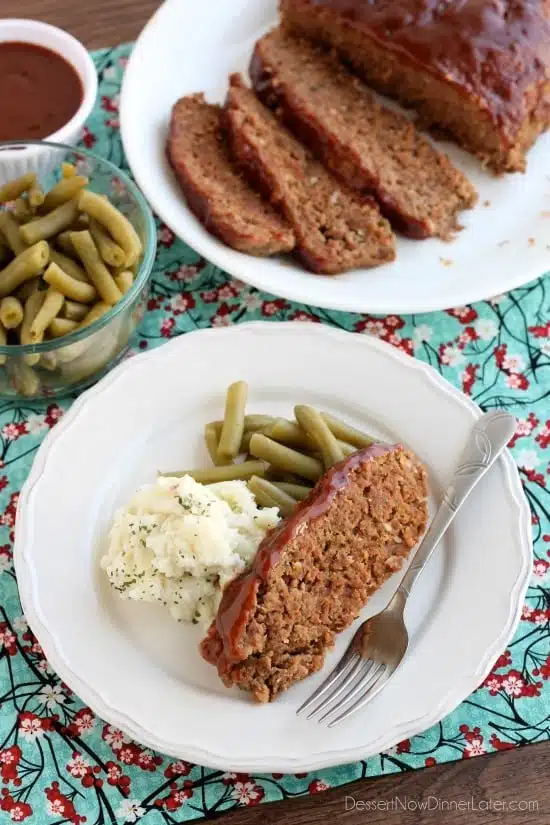 Definitely put this slow cooker meatloaf on your upcoming menu! You'll be glad you did!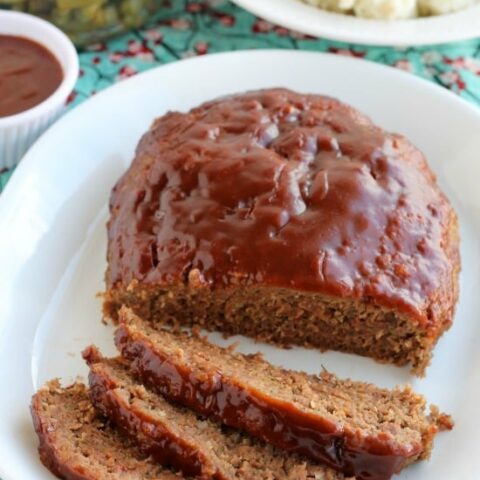 Slow Cooker Meatloaf
Ingredients
Meatloaf:
2 large eggs
2/3 cup milk
1/4 cup ketchup
2 tsp dijon mustard
1 tsp hot sauce (I used Frank's Buffalo sauce)
1/4 cup brown sugar
1 Tbsp dried parsley
1/2 tsp dried thyme
salt and pepper (I did about 1/2 tsp each)
2 Tbsp dried minced onions
3 cloves garlic, minced (about 1 1/2 tsp)
1 1/4 cups Italian bread crumbs (you may need up to 1/4 cup more)
1 lb lean ground beef (preferably 85/15 or leaner)
Sauce:
1/2 cup ketchup
1/4 cup brown sugar
2 Tbsp worcestershire sauce
2 Tbsp balsamic vinegar
1 1/2 Tbsp dijon mustard
Instructions
In a large bowl whisk the eggs and milk together. Then add the ketchup, mustard, hot sauce, brown sugar, parsley, thyme, salt, pepper, onions, garlic, and bread crumbs.
Add meat and mix with your hands until it forms a loaf. You may need an additional ¼ cup bread crumbs, but just enough to form a loaf; the meat should still be moist to the touch.
Line a 4 QT slow cooker with parchment paper. Lay loaf on the parchment paper, flattening slightly and shaping it so that everything cooks evenly.
Prepare sauce by whisking all ingredients together. Spoon half the sauce over the top of the meatloaf. Do not contaminate the other half of the sauce with raw meat, so you can use it for extra dipping sauce. Cover and refrigerate the extra sauce.
Tuck the parchment paper inside the lid of the slow cooker and cook on low for 3 to 3½ hours until the internal temperature of the meat is 155 degrees Fahrenheit in the thickest section.
Pull meat out of the slow cooker with the parchment paper. Slice and serve with the extra refrigerated sauce (you may heat it up in the microwave if you like).
Nutrition Information:
Yield: 8
Amount Per Serving:
Unsaturated Fat: 0g
Video added 10/26/17.