Crockpot Chicken Cordon Bleu
This post may contain affiliate links, meaning that I may receive a commission at no cost to you if you use a link provided. All opinions shared are my own. You can review my full disclosure policy here.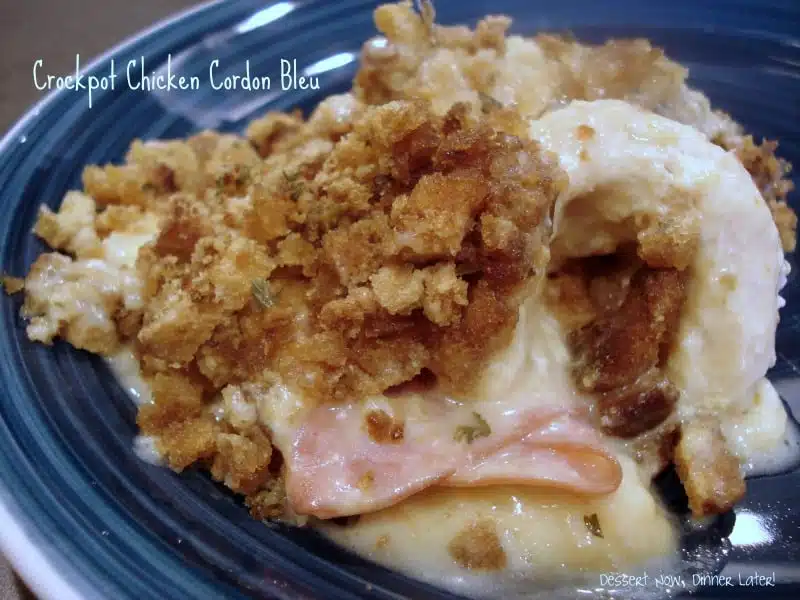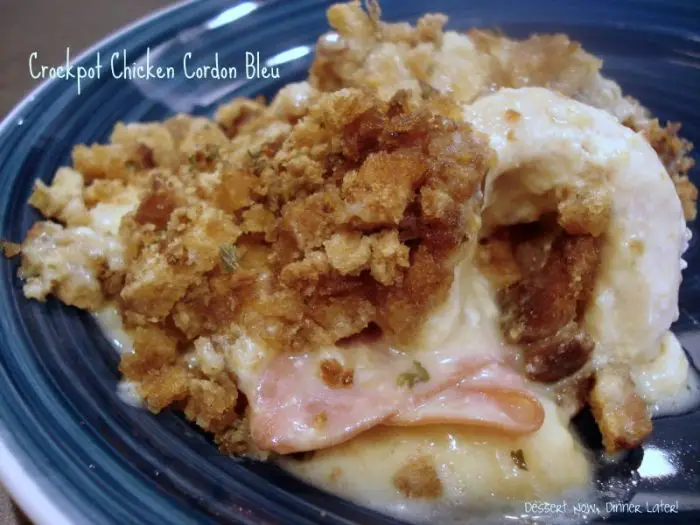 Super simple & pretty much effortless, this dish is a quick fix that you can start in the morning & come home to ready to eat. The flavors are nice & you can't get much simpler than this! Nice alternative to the real dish.
FYI: You might want to use a bigger slow cooker. Mine is a 4QT & barely fit four chicken breasts (actually used two large breasts cut in half), so you can tell by the picture that the chicken was squished a little bit. I also made some plain white rice to use with the sauce because it makes a lot of sauce, but it is so simple & tastes good, so I will be making it again.
*I've made this twice. The recipe I followed had you pour 1/4 cup butter over the stuffing, but it just made the stuffing kind of soggy in the crock pot; obviously it's not going to brown & crisp up because it was cooked in a slow cooker, but I wanted to try it anyway. I would suggest leaving the stuffing dry to soak up a little of the soup mixture underneath, but remain dry & crisp on the top. If you want the stuffing to crisp with the butter go ahead & cook it in the oven: 325*F for 2 hours should be fine (I did mine for close to 4 hours & it was overcooked & slightly dry, so don't go that long.)  The stuffing is crispy & nice from the oven.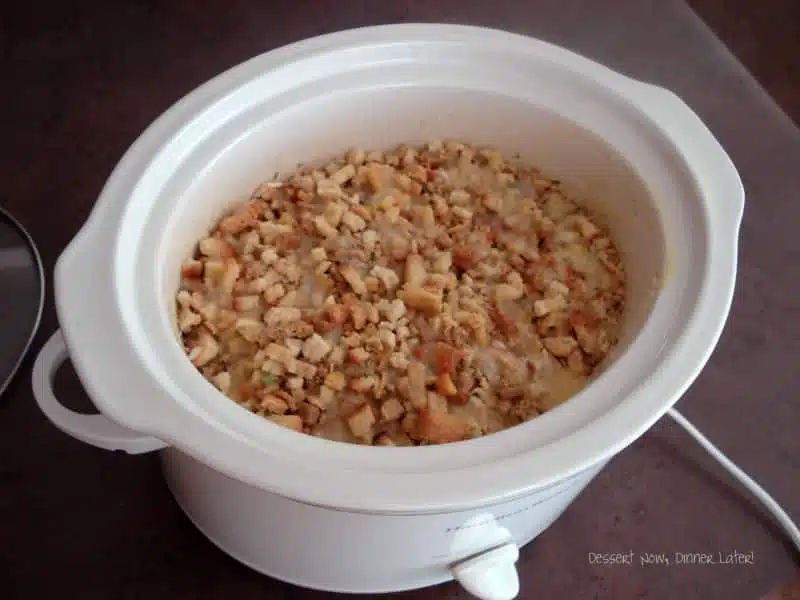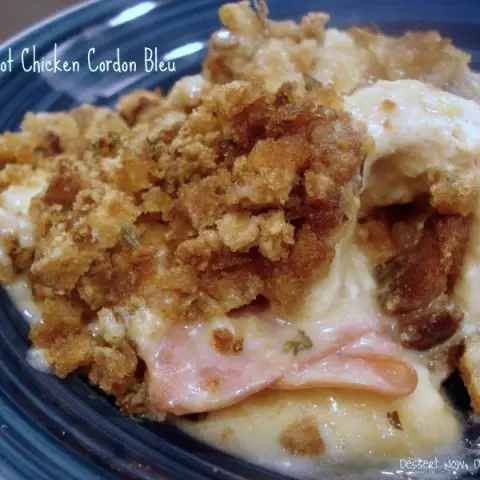 Crockpot Chicken Cordon Bleu
Ingredients
1 can condensed cream of chicken soup
3/4 soup can milk
4-6 small chicken breasts (cut large breasts in half, making two pieces)
Ham Slices (I used 10, thin slices)
Swiss Slices (I used 4 slices)
1/2 box Stove Top Chicken or Herbed dry stuffing
Instructions
Coat the inside of your slow cooker with pan spray.
Mix condensed cream of chicken soup with milk. Pour enough soup mixture in crock pot to cover the bottom.
Place chicken breasts on top of soup. Layer ham & swiss slices over chicken.
Pour remaining sauce over the top. Sprinkle everything with stuffing.
Cook on low for 4-6 hours or on high for 2-3 hours.