Strawberry Peach Sorbet
This post may contain affiliate links, meaning that I may receive a commission at no cost to you if you use a link provided. All opinions shared are my own. You can review my full disclosure policy here.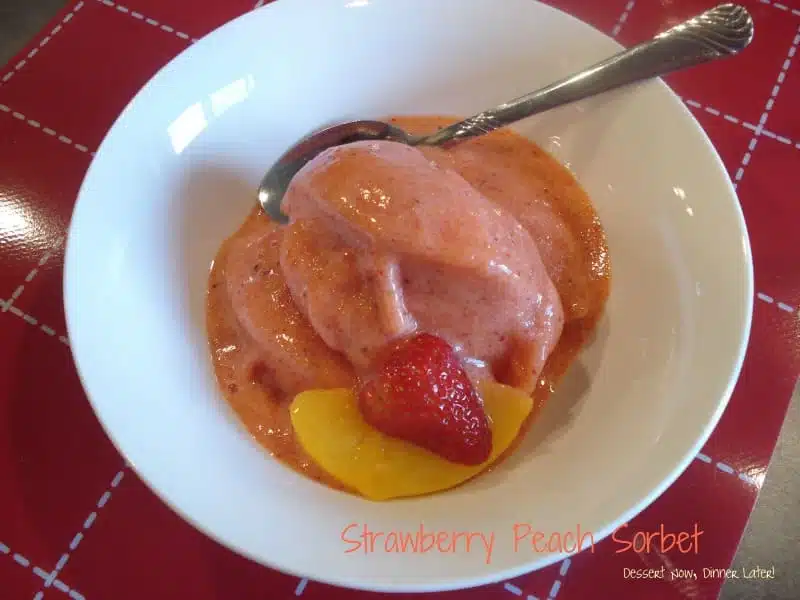 My in-laws bought me an ice-cream maker for my birthday last year. I love having an excuse to whip up some frozen treats for our family & since I bought a lot of strawberries, I made this sorbet. I enjoy using fruit to make sorbets, rather than heavy cream & candy for ice cream, because then I don't feel as bad if I have a big serving.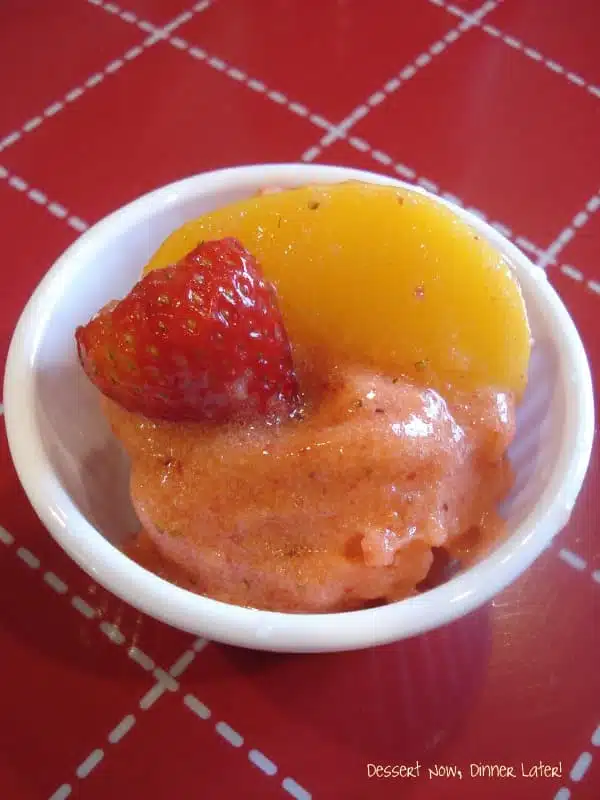 This sorbet is really natural & pure tasting. You really can make a lot of combinations of different fruits & come out with a good product. This is nice & refreshing for a hot summer or overly warm spring day.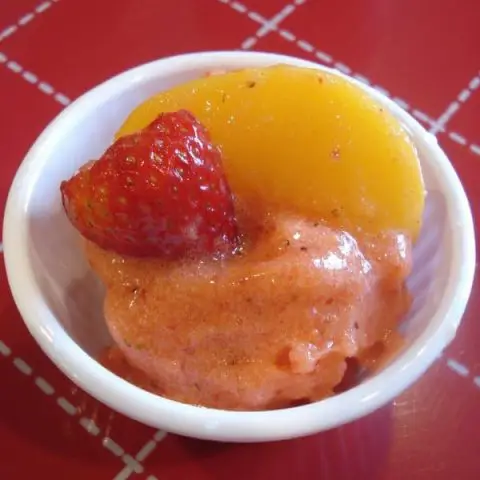 Strawberry Peach Sorbet
Ingredients
1 lb strawberries, hulled & halved
2 Tbsp sugar
2 (15oz) Naturally Sweet Sliced Peaches (OR 2 medium peaches, pitted & sliced. I used the canned ones because peaches aren't in season yet & I used what I had on hand.)
3/4 cup peach nectar
honey, optional
Instructions
Allow strawberries to macerate with the sugar in a bowl in the fridge for an hour, stirring occasionally.
Puree strawberries with any liquid the sugar extracted in a food processor or blender. Add peaches & nectar. Blend again.
Sweeten with additional honey if needed/desired. You may also strain the mixture in a mesh strainer at this point if you don't want seeds in your sorbet.
Place the mixture in an ice cream maker & follow the manufacturer's instructions for a soft-serve texture or pour the pureed fruit into a freezer safe container with a lid and freeze for 2 to 4 hours, or until firm. Scrape the top of the frozen sorbet with a fork to create shavings, or heat an ice cream scoop under warm water to scoop it up.