Strawberry Shortcake with Lemon Cream Sauce
This post may contain affiliate links, meaning that I may receive a commission at no cost to you if you use a link provided. All opinions shared are my own. You can review my full disclosure policy here.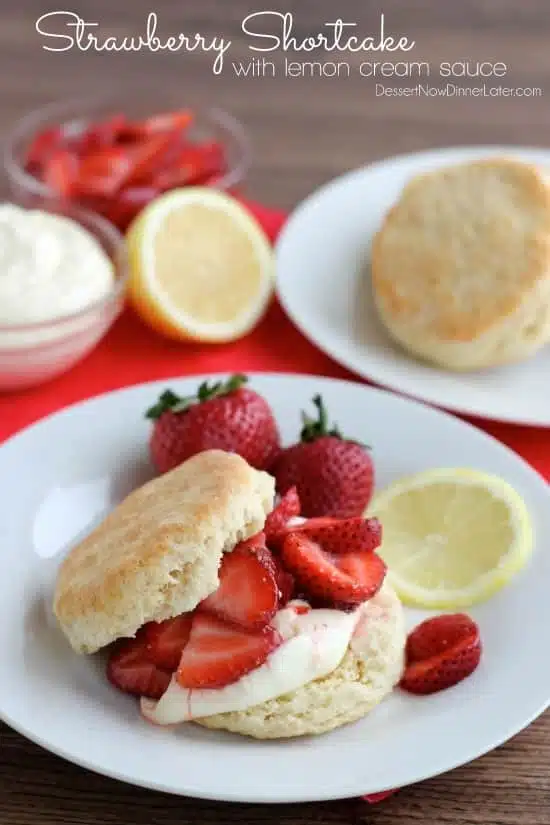 I hope you are as excited about this recipe as I am! Hopefully my little teaser post of Lemon Curd made you hungry for what's to come!
This dessert…it's epic! Like I was scarfing mine down, I couldn't inhale it fast enough. Now ignore the fact that inhaling your food is bad for you and that this dessert isn't on the healthy side, but oh my, it was delicious!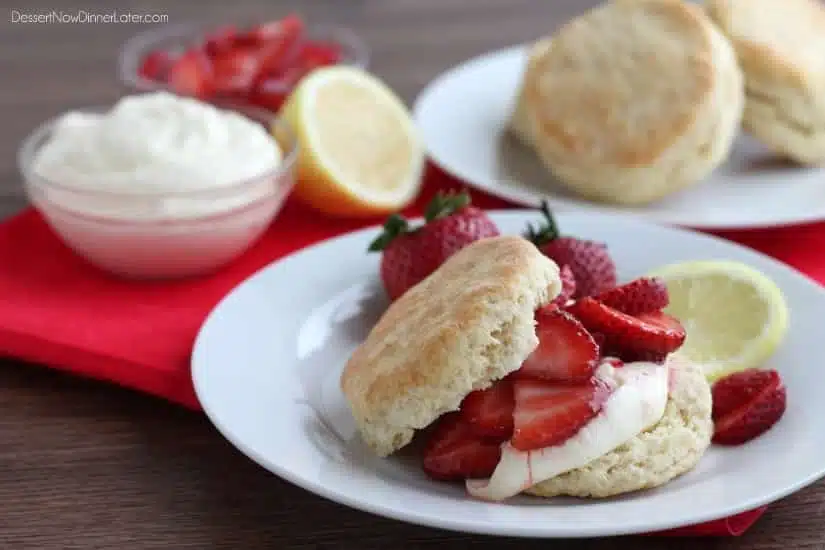 There is something incredible that happens when strawberries and lemon combine together. It's one of those amazing combinations that just work, and I will take it in any form I can get it, like my Strawberry Lemonade Cupcakes or Strawberry Lemonade Squares. So good!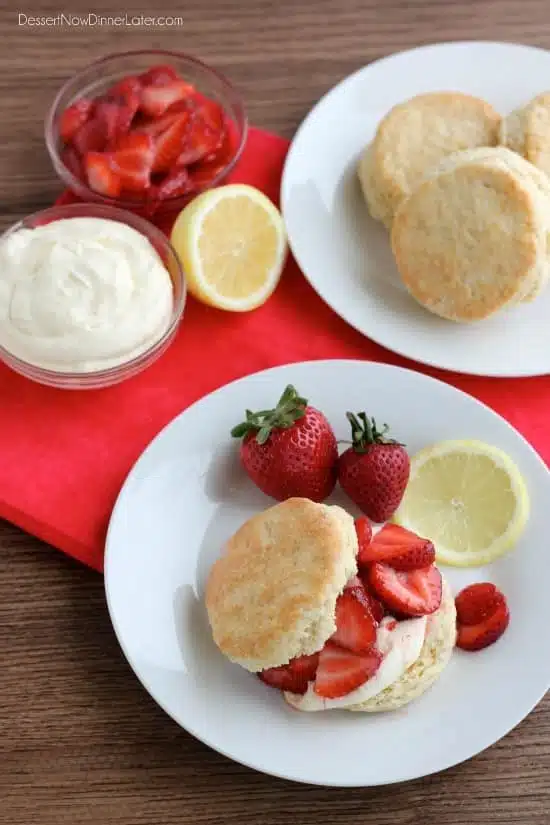 Now, I am not sure I have ever had strawberry shortcakes, but this has got to be the best version, simply because there is lemon in it. The puffy, flaky biscuits go really well with the light lemon cream sauce and sweet strawberries. It's heavenly and addicting! I KNOW I will be making this again for sure, and I can't wait until then!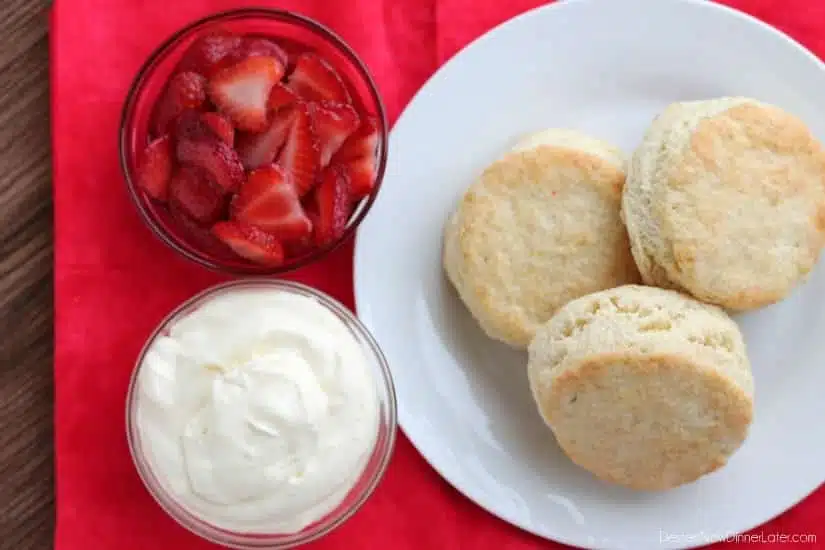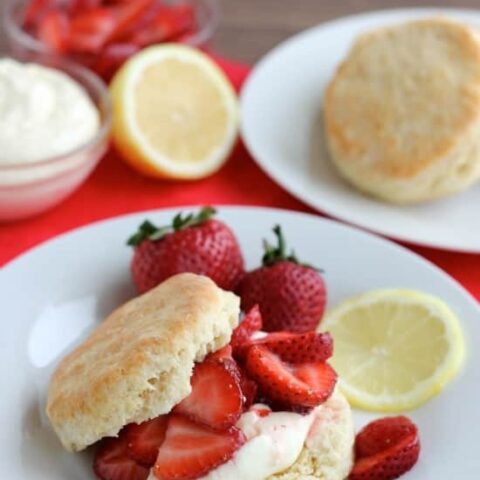 Strawberry Shortcake with Lemon Cream Sauce
Ingredients
For the Strawberries:
1 pound strawberries, sliced
1/2 cup sugar
For the Shortcakes:
1/3 cup shortening
2 cups all-purpose flour
2 Tbsp sugar
1 Tbsp baking powder
1 tsp salt
3/4 cup milk
For the Lemon Cream:
1/2 cup lemon curd
1/2 cup cool whip
Instructions
Mix strawberries with the sugar. Let stand for 30 minutes or more.
Preheat oven to 450 degrees Fahrenheit. In a medium bowl, cut the shortening in the the flour, sugar, baking powder and salt, until fine crumbs. Stir in milk until just blended.
Turn the dough out onto a lightly floured surface. Gently create a disc, lightly kneading as necessary. Do not overwork dough. Roll the disc into ¾-inch thickness. Cut with a floured 3-inch biscuit cutter. Makes 8 biscuits. Place shortcakes about 1-inch apart on an un-greased baking sheet (I actually used my silicone baking mat). Sprinkle the tops with additional sugar, if desired. Bake 10 to 12 minutes, or until golden brown.
Fold cool whip into lemon curd until there are no more white streaks. Split shortcakes horizontally. Fill with lemon cream sauce and sliced strawberries. Serve immediately.
Nutrition Information:
Yield: 8
Amount Per Serving:
Unsaturated Fat: 0g