Marshmallow Fluff Pudding with Chocolate Swirl
This post may contain affiliate links, meaning that I may receive a commission at no cost to you if you use a link provided. All opinions shared are my own. You can review my full disclosure policy here.
Marshmallow Fluff Pudding with Chocolate Swirl – Easy homemade marshmallow fluff pudding swirled with chocolate. This is one decadent treat!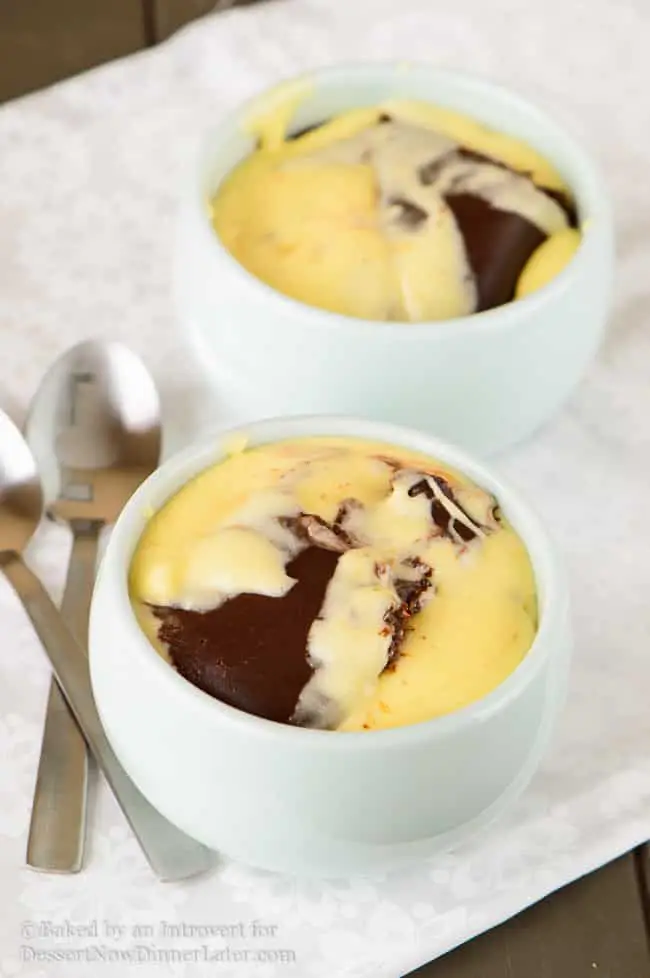 Hey friends! It's Jen from Baked by an Introvert and I'm sharing with you today a special treat that is sure to ruin your New Year's resolution diet.
It's hard to believe that it is already 2015! I hope you had an amazing year and that this one is even better than the last! Let's start it right with this pants shrinking pudding.
You like marshmallow fluff, right? Of course you do. You would be insane not to.
My ode to marshmallow fluff is a smooth creamy pudding laced with swirls of chocolate. What goes better with marshmallow than chocolate, right? It's the perfect marriage.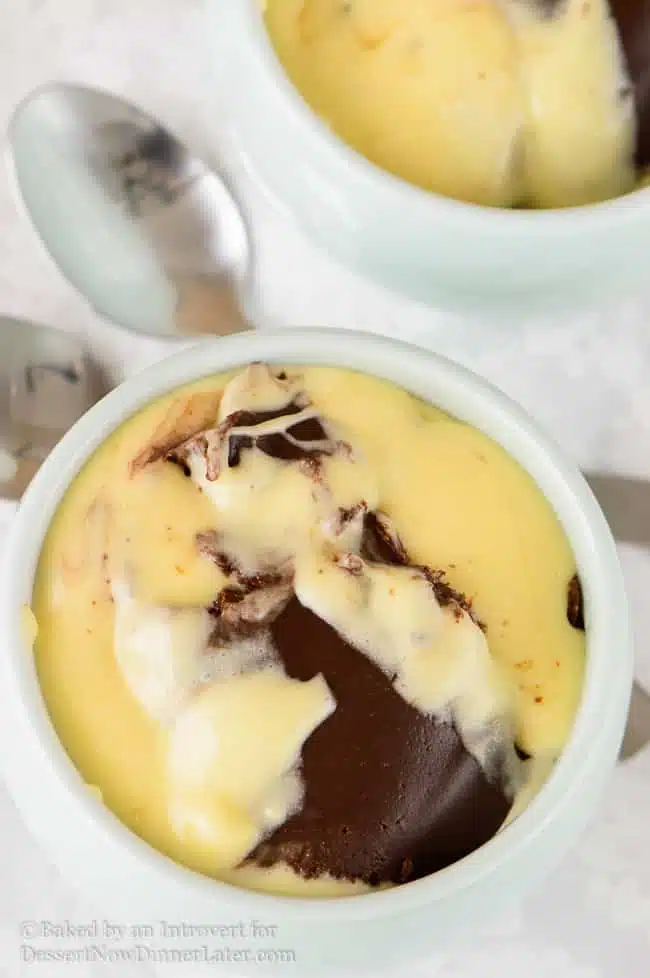 The ingredients for the pudding are simple and you more than likely already have them on hand: heavy cream, flour, salt, egg yolks, vanilla, and of course marshmallow fluff. The marshmallow fluff adds a decadent richness to the pudding. And it's super sweet. If you feel that one and a half cups of fluff is too rich for your liking, you can cut it back to one cup.
The chocolate swirl is left semi-sweet so that it balances well with the pudding. Too much sweetness would be over kill.
This is a very easy recipe to make. It takes all of seven minutes to cook the pudding and even less time than that to make the chocolate swirl. The longest part is the chill time. The pudding must chill before adding in the chocolate. And then it must chill once again until the chocolate sets.
Seriously, I urge you to try this simple indulgent treat. Enjoy!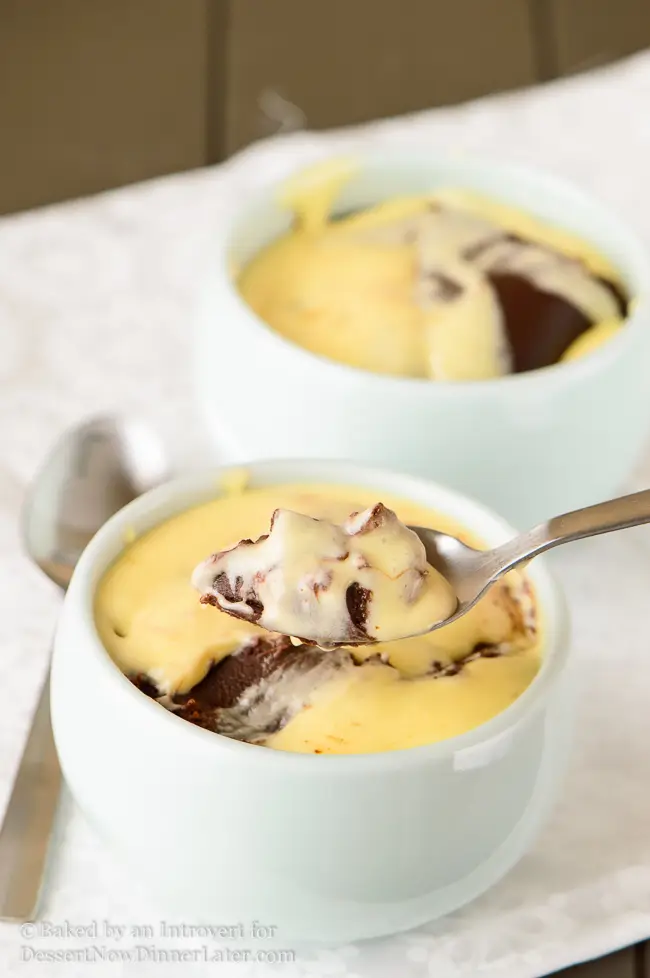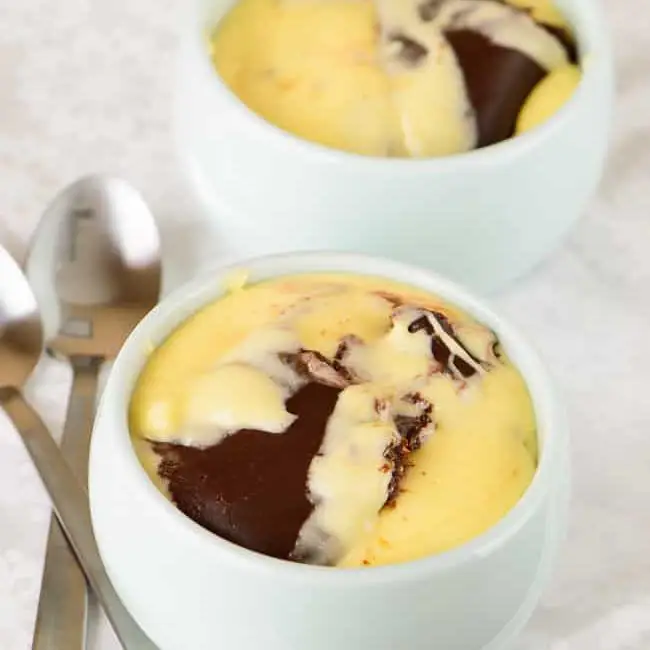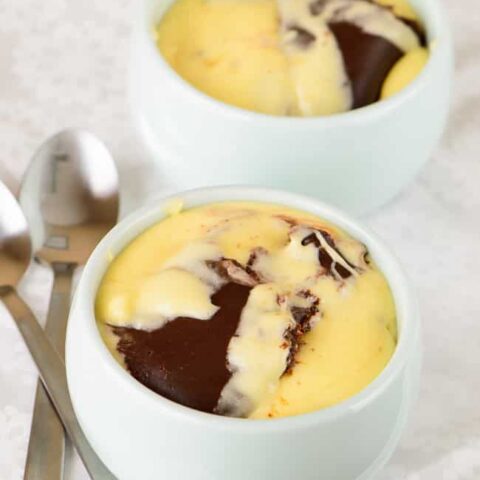 Marshmallow Fluff Pudding with Chocolate Swirl
Ingredients
1 1/2 cups heavy cream
2 Tbsp all-purpose flour
1/4 tsp salt
3 egg yolks
1 tsp vanilla extract
1 1/2 cups marshmallow fluff
4 oz semi-sweet chocolate, chopped fine
1/4 cups plus 2 Tbsp heavy cream
2 Tbsp light corn syrup
Instructions
In a medium saucepan, whisk together 1 ½ cups heavy cream, flour, and salt. Cook over medium heat until the mixture simmers. Stir frequently. In a medium bowl, lightly whisk the egg yolks. Gradually add the hot cream mixture to the egg yolks, whisking continuously. Return the mixture to the saucepan. Cook over medium heat until mixture thickens, stirring frequently. Remove from heat, stir in the vanilla and marshmallow fluff until fully blended. Pour the mixture into a shallow dish, cover with plastic wrap, refrigerate for 2 hours.
In a small saucepan, combine the chocolate and remaining cream. Warm over low heat until the chocolate is completely melted. Remove from heat, stir in the corn syrup. Pour the chocolate mixture over the chilled custard. Use a butter knife or the back of a spoon to swirl the chocolate into the custard. Cover and refrigerate for an additional 2 hours.
Nutrition Information:
Yield: 8
Amount Per Serving:
Unsaturated Fat: 0g