Grandma's Baked Beans
This post may contain affiliate links, meaning that I may receive a commission at no cost to you if you use a link provided. All opinions shared are my own. You can review my full disclosure policy here.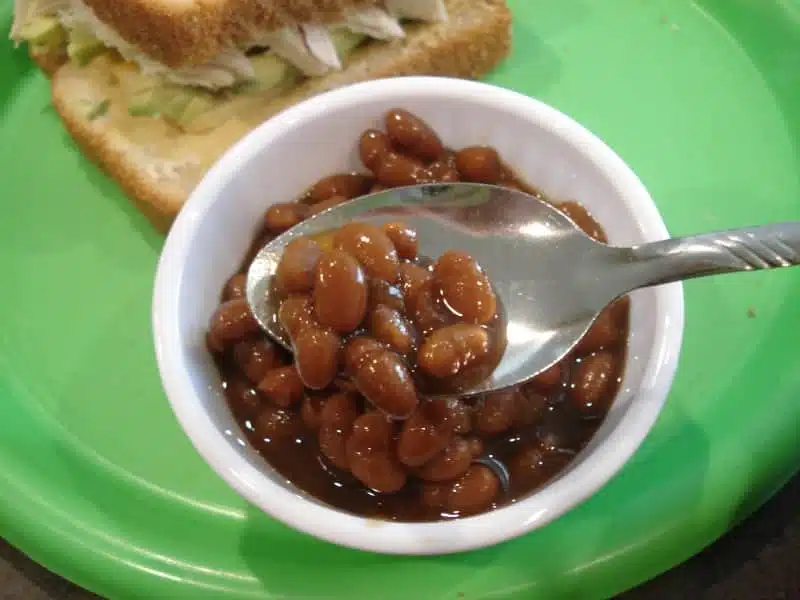 You all are so lucky! This is a secret family recipe that is AWESOME!!! So awesome, I have to share it with you. I never met my grandmother because she died when my mom was a teenager, but this is a favorite recipe my mom loved that her mom made when she was growing up.
My family eats these EVERY Thanksgiving & Christmas. It is one of the sides I can't go without. These are perfect for summer BBQ's as well & can actually be served WARM or COLD. My family actually prefers them cold; my favorite is dipping my hot turkey/ham in some cold beans instead of gravy. Call me crazy, but I dare you to try them both ways & see which way you prefer.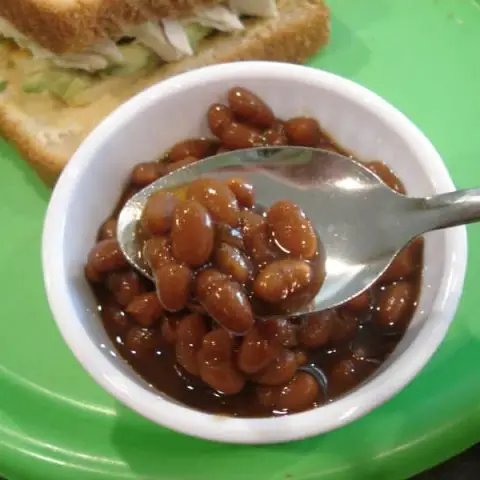 Grandma's Baked Beans
Ingredients
2 cups canned beans (we generally use pork & beans, whichever brand you prefer)
1 bay leaf
1/2 tsp dry mustard
2 Tbsp brown sugar
2 Tbsp finely chopped onion
1/4 cup dark molasses
Instructions
Throw everything in a pot on the stove & simmer 30 min to 1 hour, stirring occasionally. The longer the better 🙂