Strawberry Fluff
This post may contain affiliate links, meaning that I may receive a commission at no cost to you if you use a link provided. All opinions shared are my own. You can review my full disclosure policy here.
Strawberry Fluff is easy to make with only 4-ingredients and 5 minutes of prep. This creamy strawberry jello salad with fresh strawberries is an easy no-bake dessert recipe or side dish for your next potluck, picnic, or BBQ!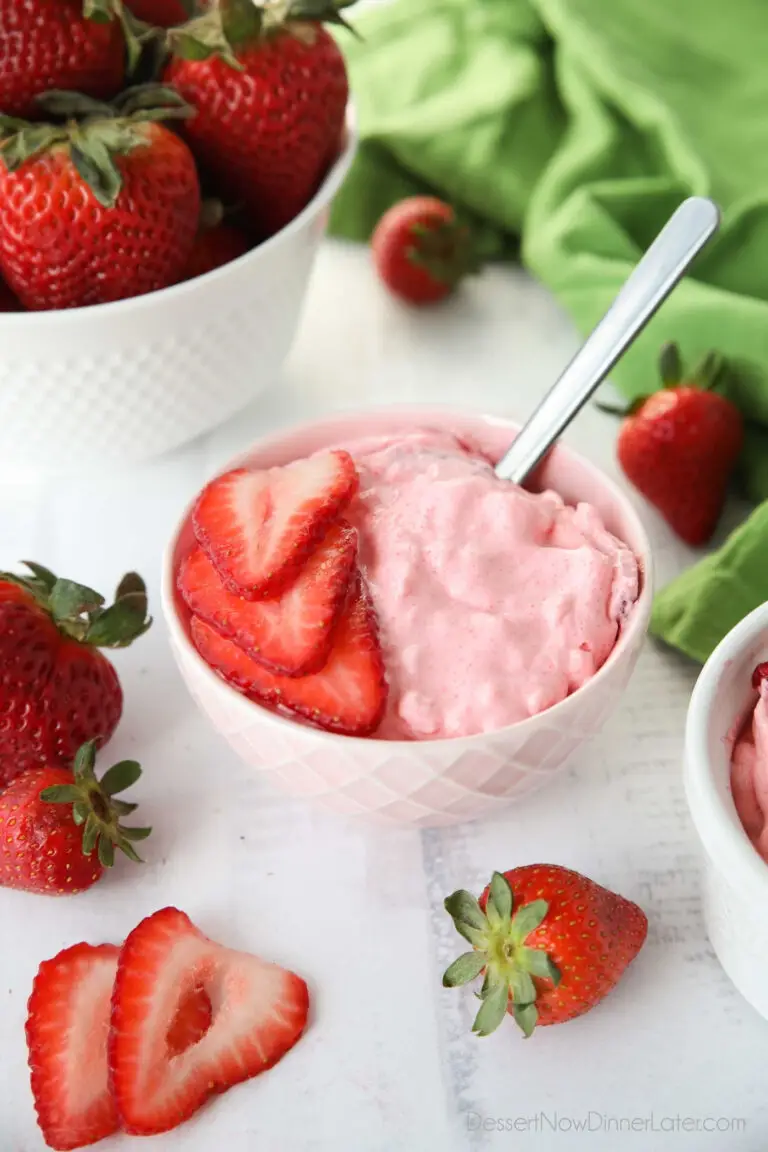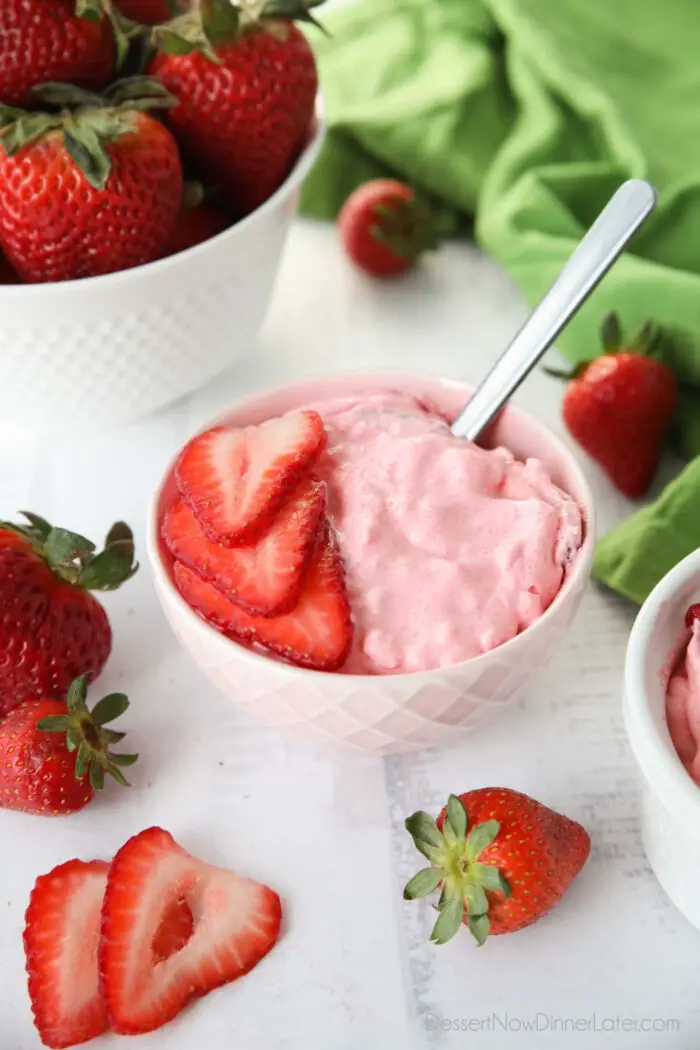 Jello Salad
I'm a big fan of jello fruit salad at potlucks. You know, the kind that's more like a dessert than a side dish. But you put it on your plate anyway like it's a green salad, pasta salad, or potato salad. Dessert salad. It's a thing.
Jello salads are a potluck staple for many, especially here in Utah. There's something delicious about that creamy, fruity side dish. Everyone makes sure to save room for some on their plate.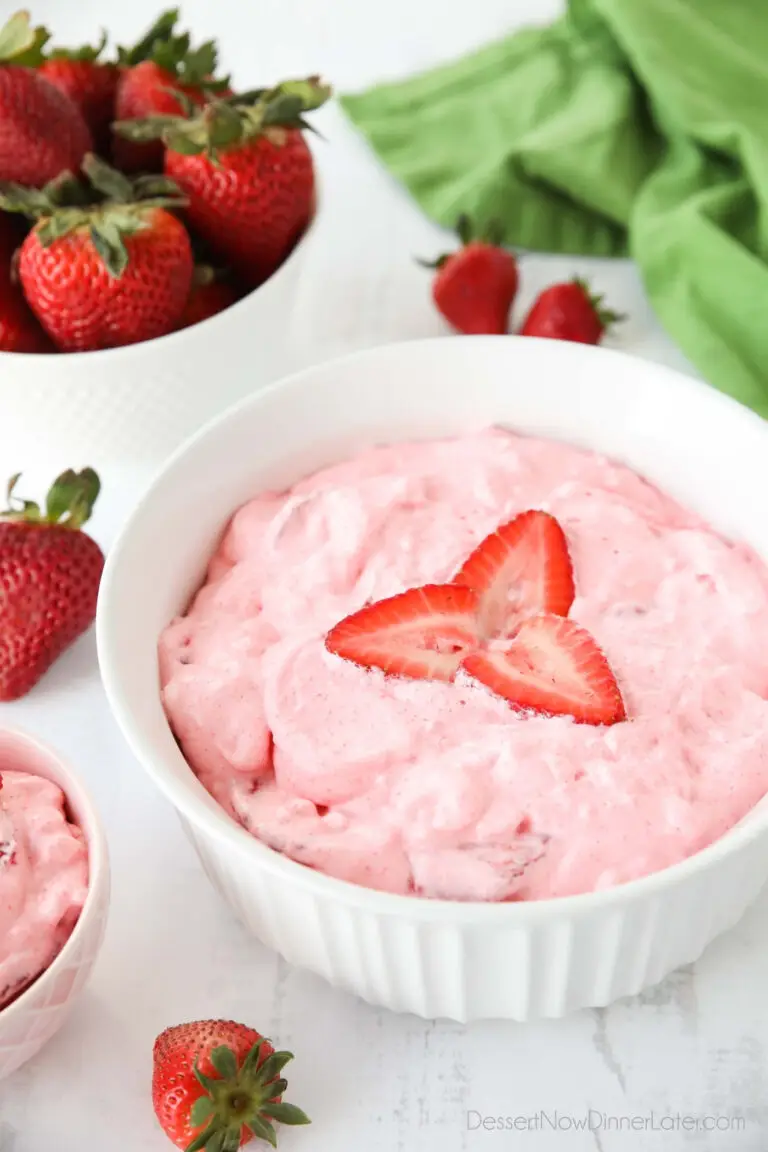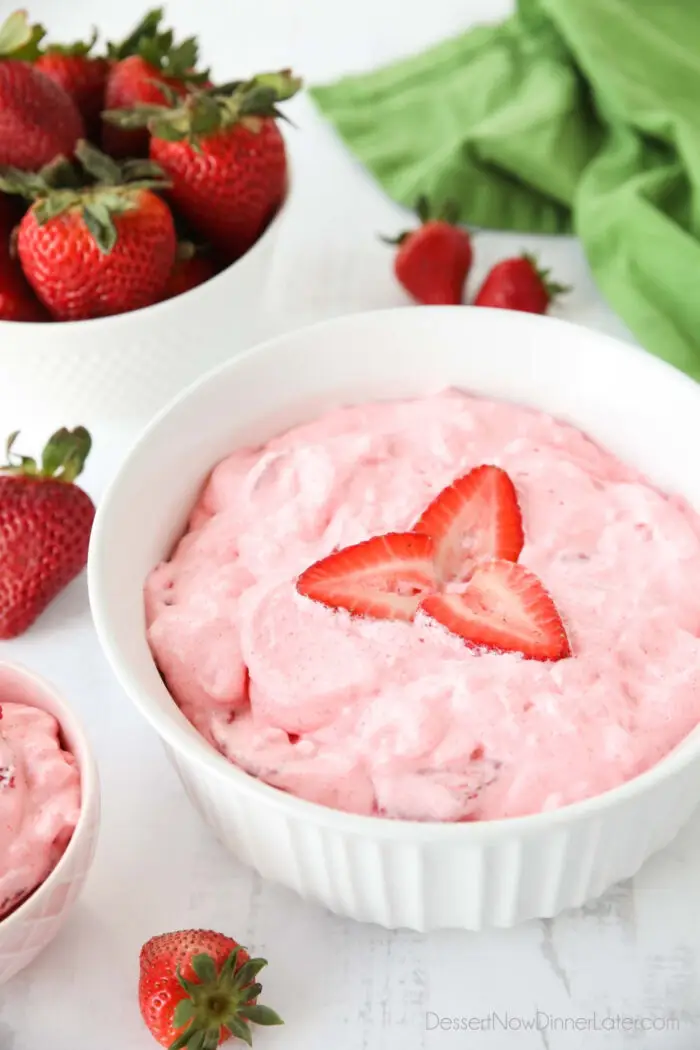 What is fluff salad?
"Fluff Salad" is another name for jello salad. Fluff recipes are a mixture of jello, whipped topping, and either cottage cheese or pudding.
If you like cottage cheese and fruit, it's a great way to have this jello dessert with a little added protein. If not, you may want to try making it with pudding.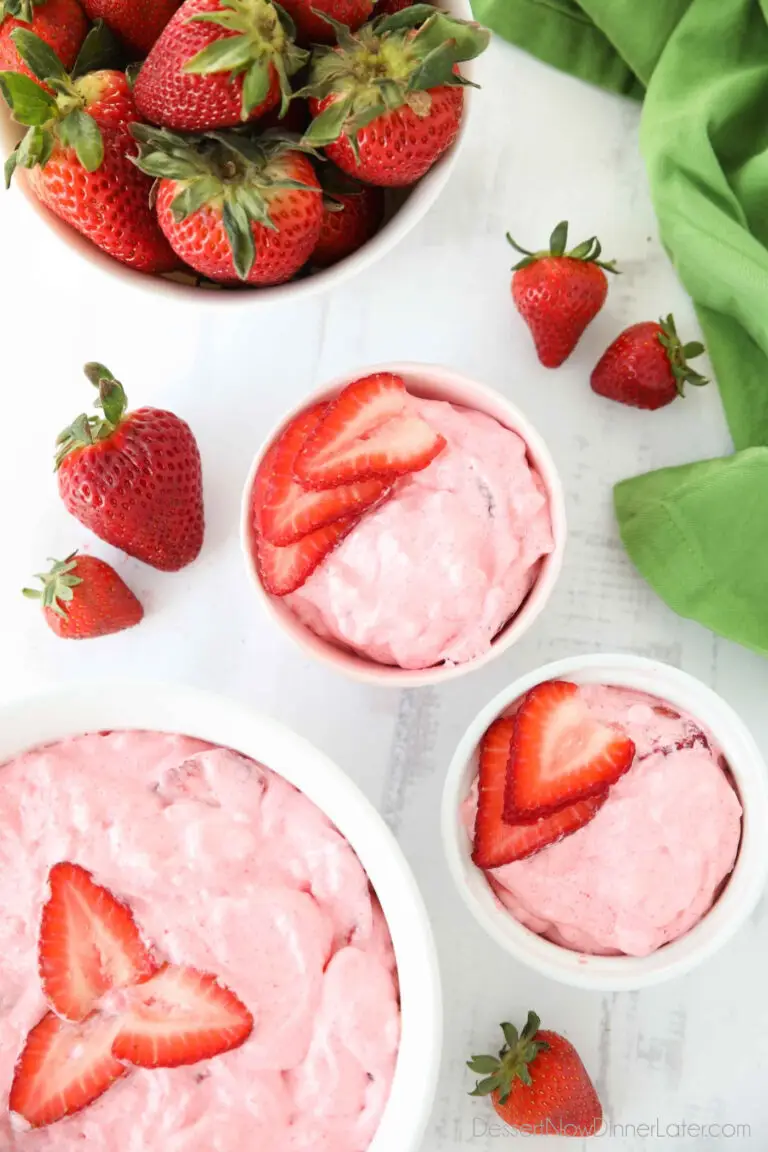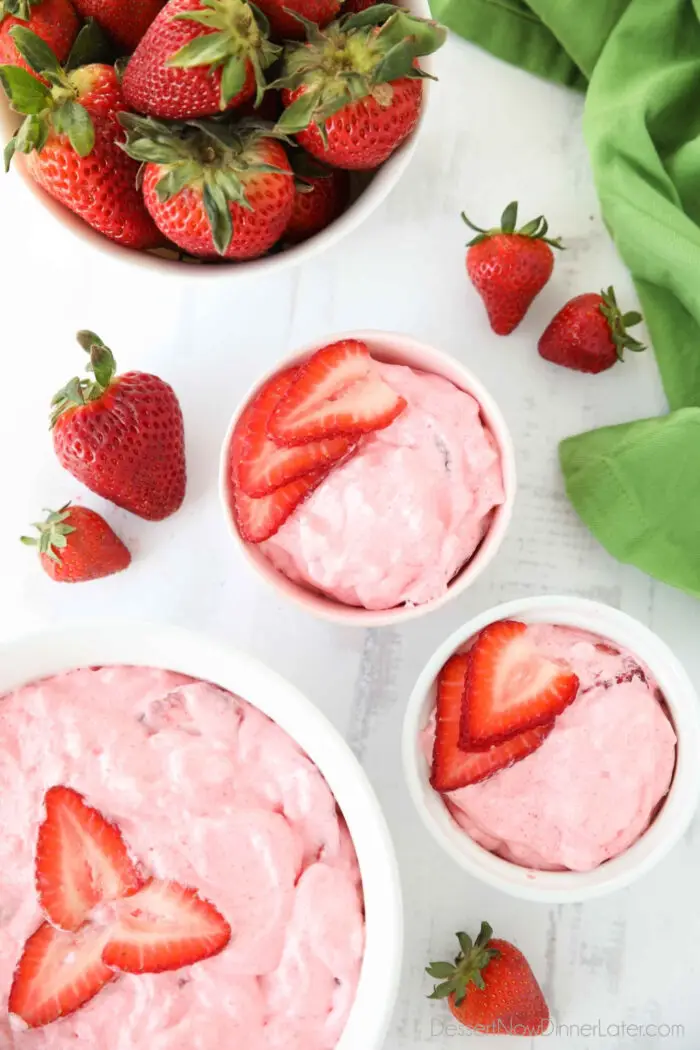 Strawberry Fluff
This strawberry fluff recipe whips up in 5 minutes with:
Strawberry Jello
Whipped Topping (aka Cool Whip)
Cottage Cheese
Fresh Strawberries
Fruit and cottage cheese basically makes it healthy right? Which is why we might also eat this strawberry fluff for breakfast sometimes. You can even use light or fat-free ingredients.
We actually made this strawberry fluff twice in a row because it didn't last long after I made it for this post. The second time we even used sugar-free gelatin and liked it even better. Go figure!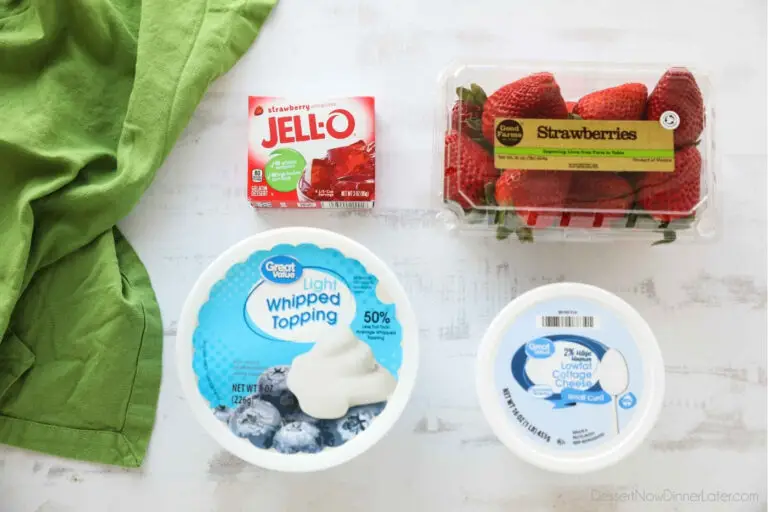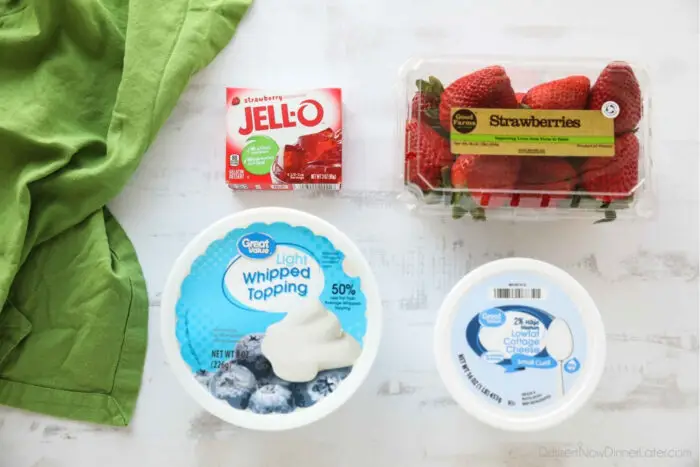 Strawberry Hack
The most time consuming part of this strawberry fluff recipe is cutting the strawberries. My favorite hack for this is to hull the stems off the strawberries and use an egg slicer (affiliate link) to cut them into slices.
Of course you can quarter or dice the strawberries if you prefer that shape and texture.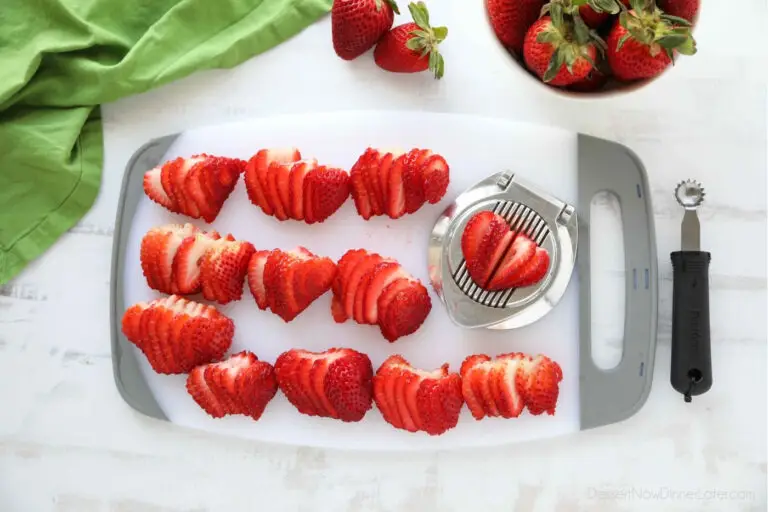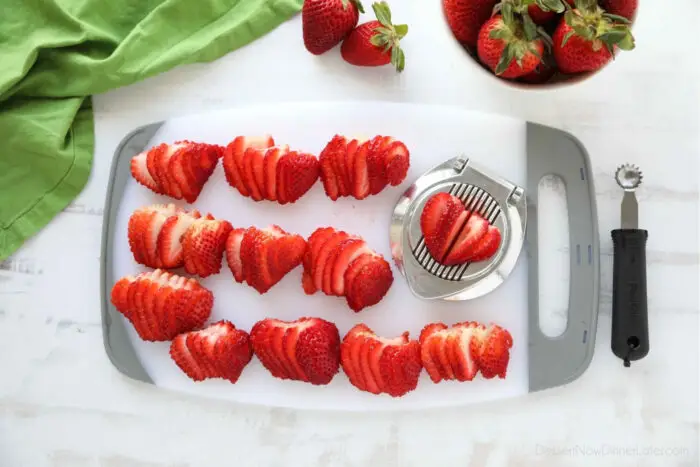 How to Make Strawberry Fluff
Hull and slice or dice the strawberries.
Combine the whipped topping, cottage cheese and dry gelatin powder in a bowl.
Mix thoroughly, then fold in the strawberries.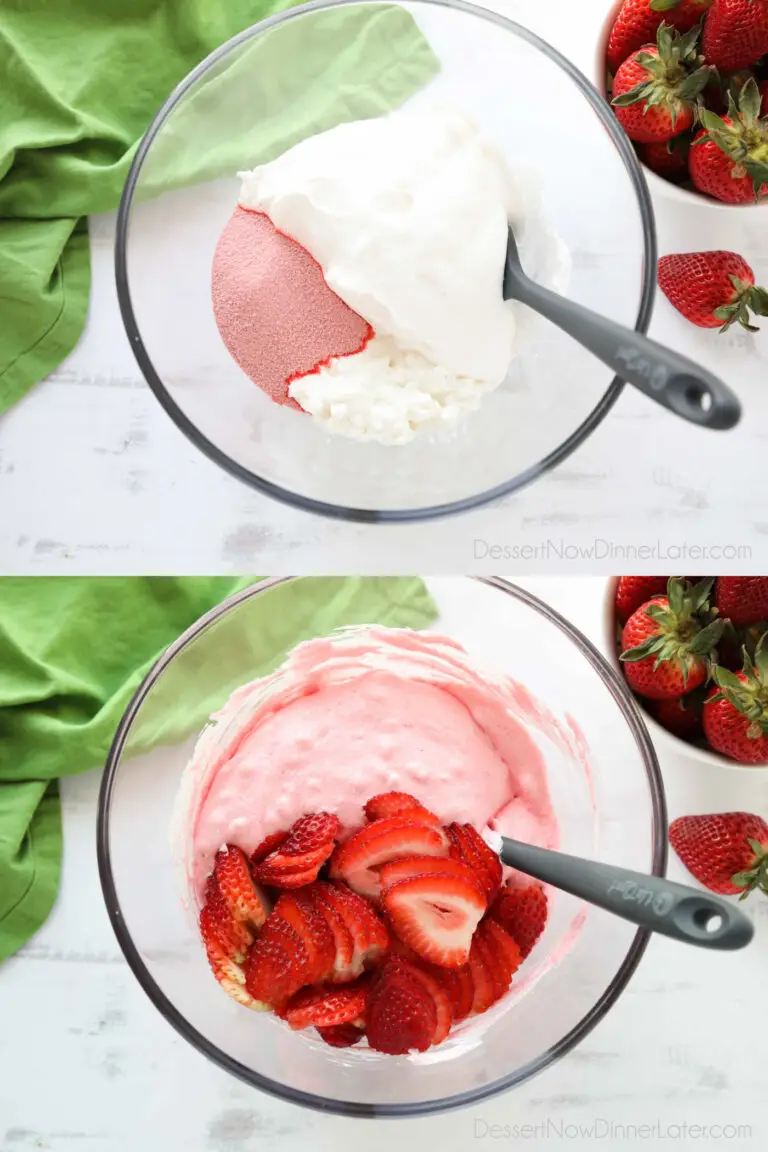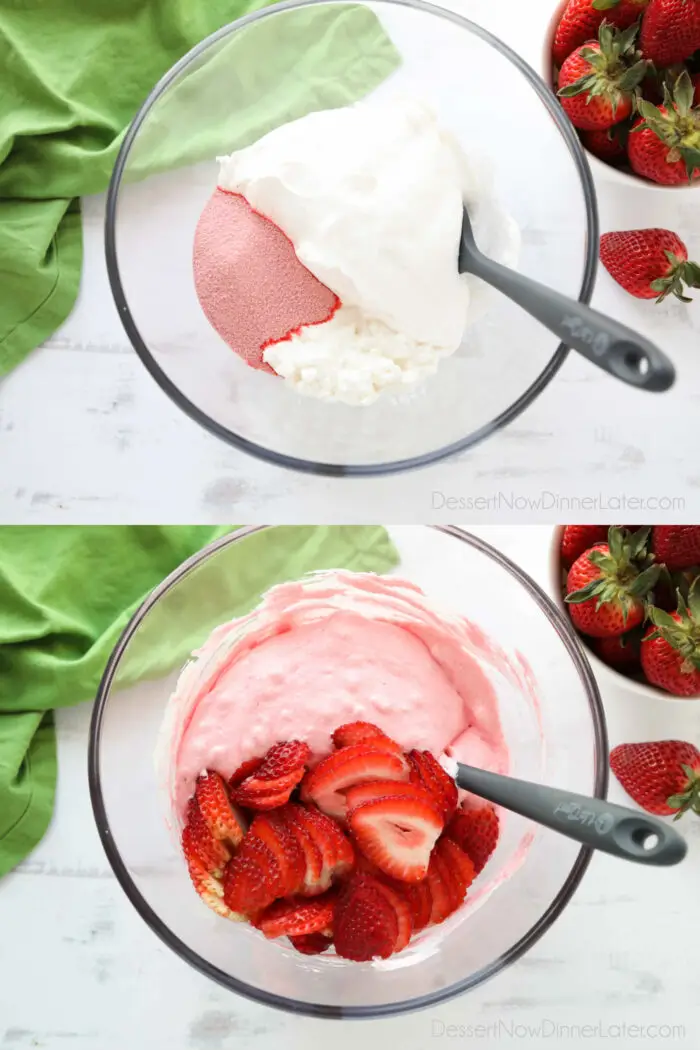 One Bowl Dessert Salad
It's that easy! Dump it in, mix it up, and go! You can eat it right away, but it gets more fluffy after being chilled in the fridge for a couple of hours. You can even make this strawberry fluff a day or two ahead of time.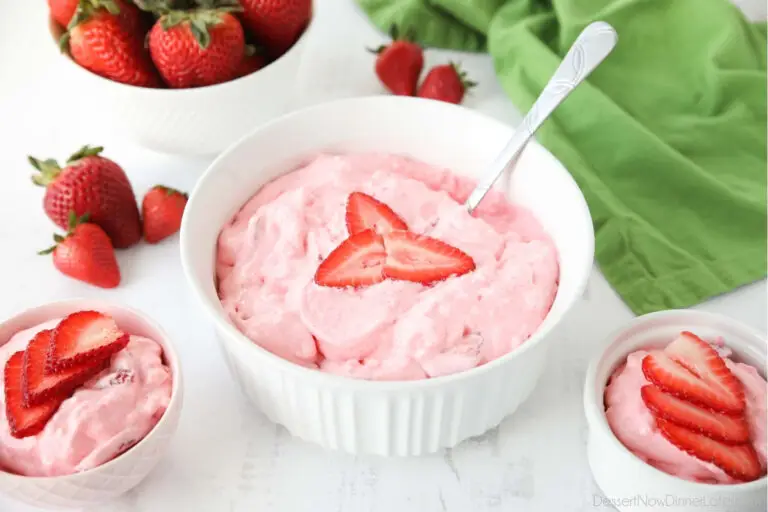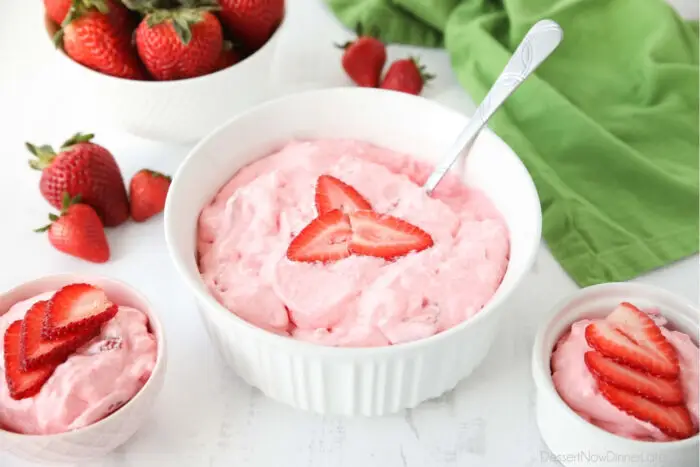 Optional Ingredients
This recipe is so versatile. Switch up the flavors with any jello and fruit. As for this pink strawberry jello salad, you might like to add:
Mini Marshmallows (makes this dessert salad extra fluffy)
Sweetened Coconut Flakes
Sliced Bananas
Fresh or Crushed Pineapple (well drained)
Mandarin Oranges
Sliced Peaches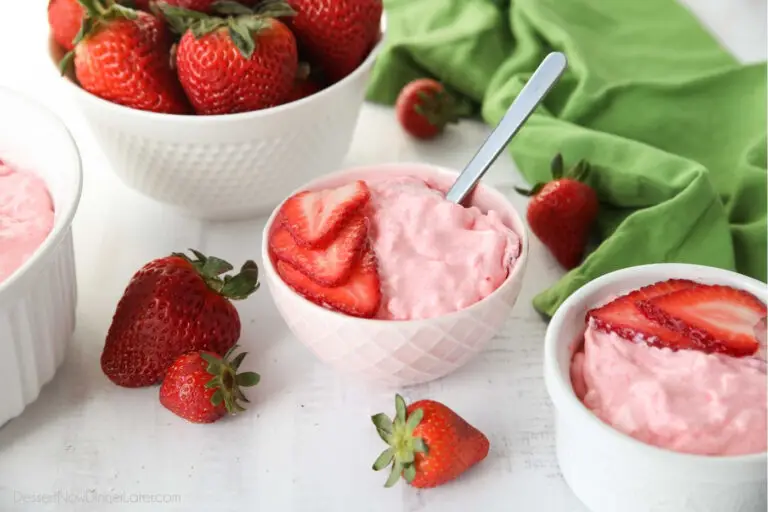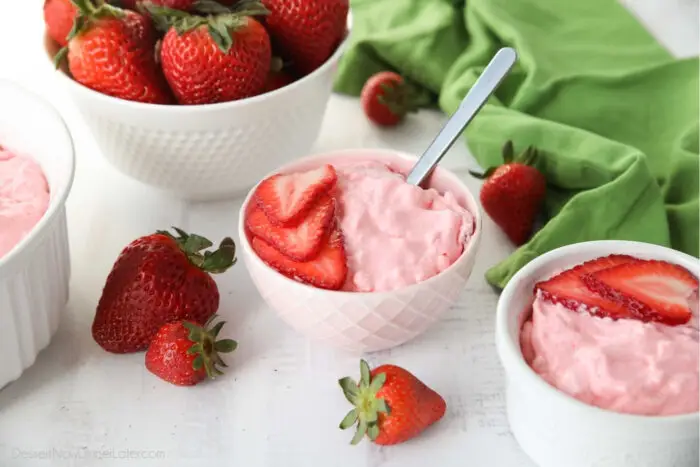 More Jello Salads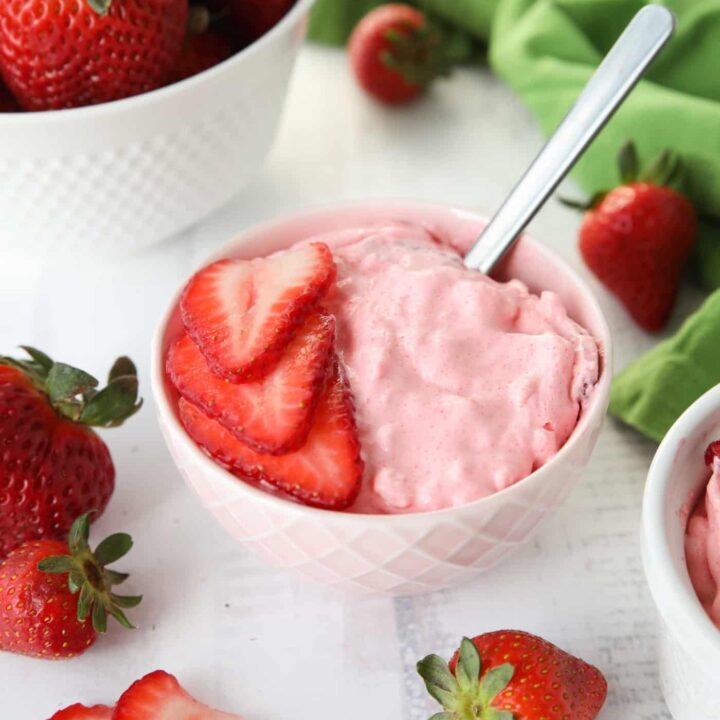 Strawberry Fluff
Prep Time: 5 minutes
Total Time: 5 minutes
Yield: 10 servings
Strawberry Fluff requires only 4-ingredients and 5 minutes of prep. This creamy strawberry jello salad is an easy no-bake dessert recipe or side dish.
Ingredients
1 (16oz) tub small curd low-fat cottage cheese
1 (8oz) tub light whipped topping
1 (3oz) small box strawberry gelatin powder, dry (regular or sugar-free)
2 cups sliced or diced strawberries (just under 1lb)
Instructions
Rinse, hull, and slice or dice strawberries.
In a large bowl, thoroughly mix the cottage cheese, whipped topping, and dry gelatin powder together.
Gently fold in the strawberries. Chill for 1-2 hours for a fluffier texture, or serve immediately.
Notes
Makes about 5-6 cups. 10-12 servings.
Store in an airtight container in the refrigerator up to 7 days.
Recommended Products
As an Amazon Associate and member of other affiliate programs, I earn from qualifying purchases.
Nutrition Information:
Yield: 10
Serving Size: 1
Amount Per Serving:
Calories: 177
Total Fat: 5.6g
Saturated Fat: 0g
Trans Fat: 0g
Unsaturated Fat: 0g
Cholesterol: 6mg
Sodium: 228mg
Carbohydrates: 20g
Fiber: 1g
Sugar: 14.2g
Protein: 6g
This data was provided and calculated by Nutritionix, and is an estimation only.