Lava Flows
This post may contain affiliate links, meaning that I may receive a commission at no cost to you if you use a link provided. All opinions shared are my own. You can review my full disclosure policy here.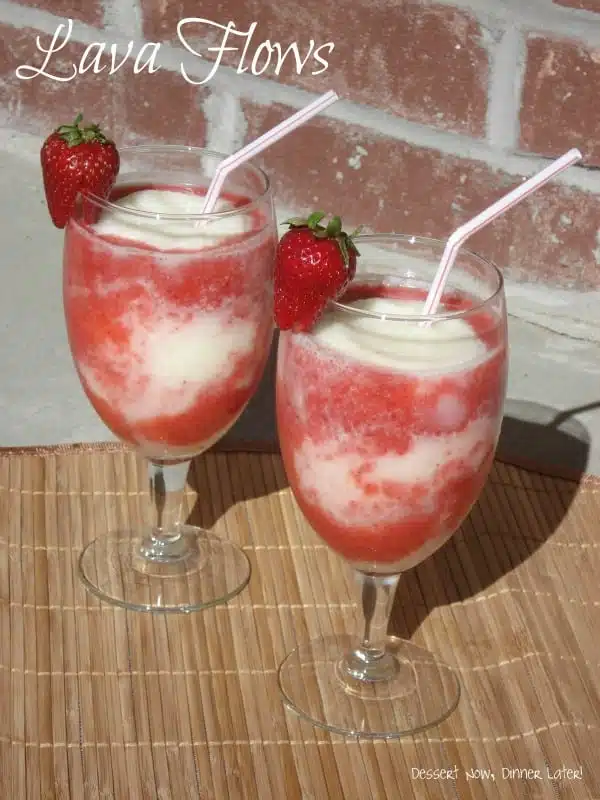 Lately I have been obsessed with fruity drinks I can make since the weather is teasingly close to summer temperatures.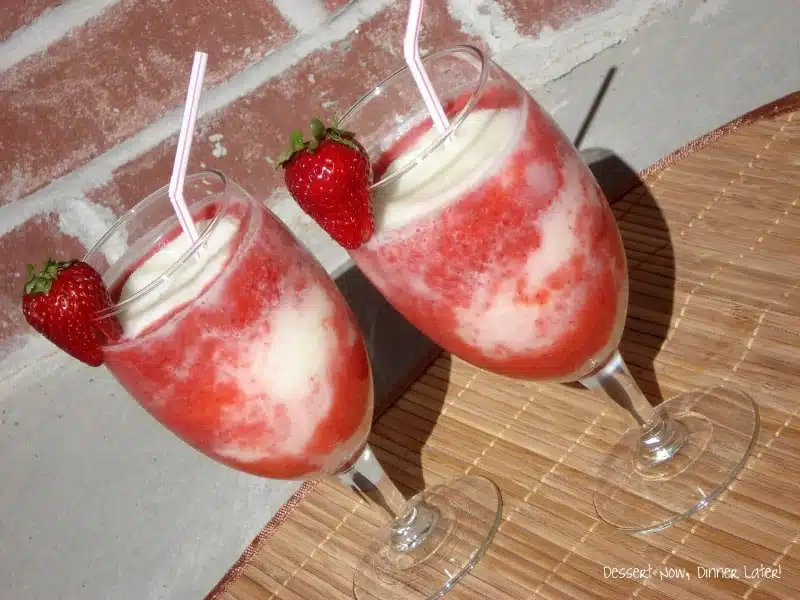 So you may or may not be seeing a lot of cold, refreshing, thirst quenching drinks coming up in future posts. This one is super easy! I have never had it before, but is very pretty to look at & just as enjoyable to drink. Cheers!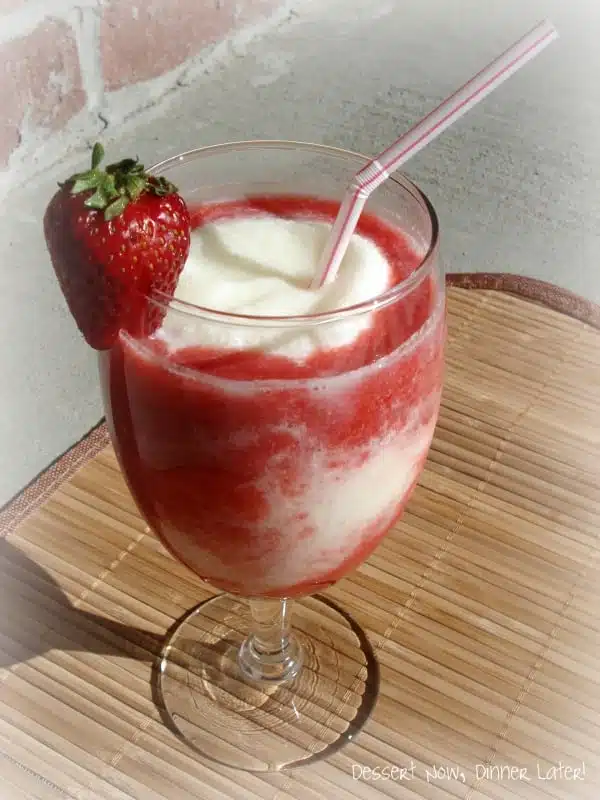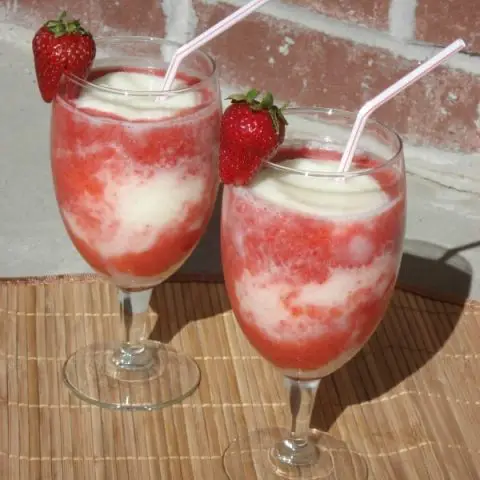 Lava Flows
Ingredients
1/2 cup pineapple juice
1/2 cup cream of coconut (Coco Lopez or whatever brand you can get; in the alcoholic mixers aisle.)
2 cups ice
2 Tbsp water
3 Tbsp sugar
1/2 lb of strawberries
Instructions
Blend the pineapple juice, cream of coconut, & ice in a blender until smooth. Set aside.
Heat water in microwave until boiling (20-30 seconds.) Add sugar & stir until dissolved to create a simple syrup. Add the simple syrup to strawberries & puree in a separate blender (I use my Magic Bullet for this, or you can use a food processor.) *You may blend one or two ice cubes with the strawberries if you wish.
In a clear cup, pour some strawberry mixture in the bottom of the glass. Then add some pina colada mixture; the strawberry mixture should come up the sides of the cup around the pina colada mixture. Swirl lightly with a spoon. Repeat a second time (layer of stawberries/layer of pina colada.)
Garnish with a strawberry or pineapple & serve immediately.