Orange Fluff Fruit Salad
This post may contain affiliate links, meaning that I may receive a commission at no cost to you if you use a link provided. All opinions shared are my own. You can review my full disclosure policy here.
This Orange Fluff Fruit Salad can be thrown together quick, with only 6 to 7 ingredients, and is a potluck favorite!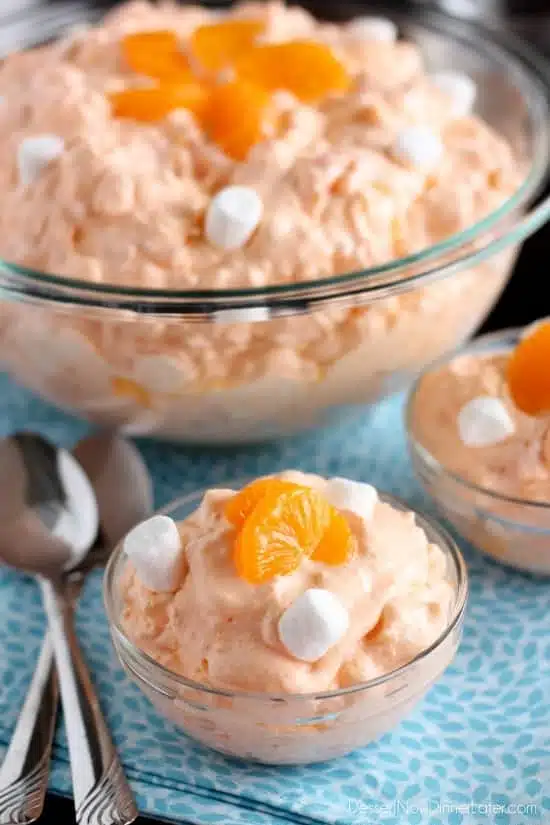 When Spring and Summer roll around, so do all the potluck parties and gatherings. Well, one thing is for sure, everyone loves a delicious jello salad! Or at least here in Utah they do. 😉  
You can make this salad as simple as cottage cheese, whipped topping, and jell-o, or you can add in fruit and marshmallows like I do for extra texture. The one ingredient in this recipe, that's either a love it or hate it kind of thing for most people, is the shredded coconut. Feel free to add it or leave it depending on your personal preferences. So, you can make my version of this recipe with as little as 6 ingredients, or add the coconut for a 7 ingredient orange fluff jell-o salad.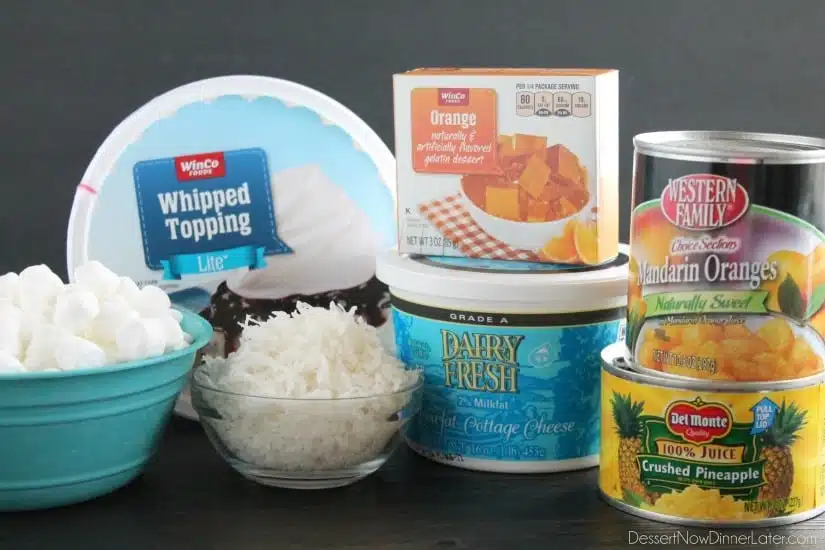 If you are new to jell-o salads, and you're thinking, "Cottage cheese, really?!" Don't freak out! Haven't you ever had, or at least heard of fruit with your cottage cheese? You really can't taste it in here, you just get those little balls of texture throughout the salad.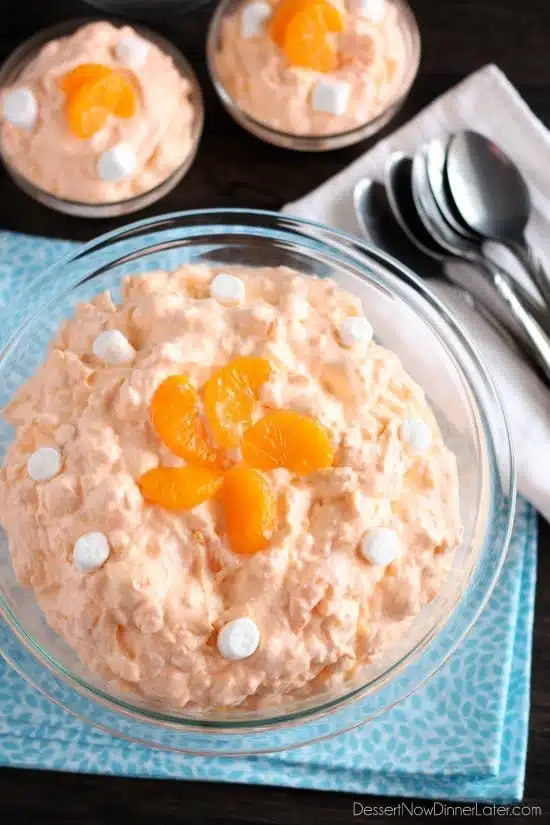 I also have a Pink Fluff Fruit Salad recipe that is super similar to this one. You really can't go wrong with the types of fruit and jell-o that you decide to use, but I do really like the mandarin oranges in this orange fluff!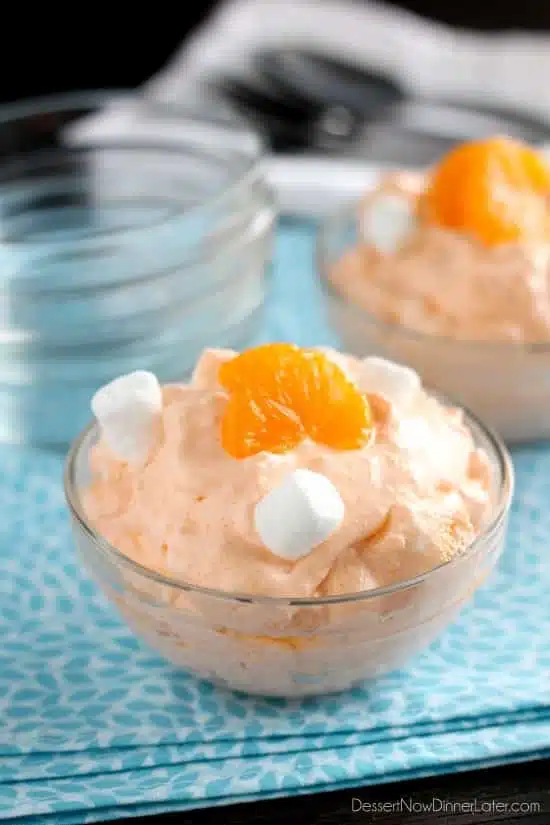 "And why do you call it fluff?" you might ask? Well, it's really light in texture, besides the chunks of fruit, and has those little puffy marshmallows in it! I hope you get the chance to try this soon!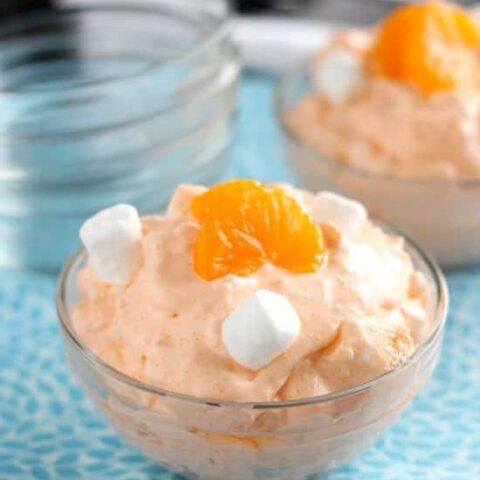 Orange Fluff Fruit Salad
This Orange Fluff Fruit Salad can be thrown together quick, with only 6 to 7 ingredients, and is a potluck favorite!
Ingredients
1 (16oz) tub low-fat small curd cottage cheese
1 (8oz) tub cool whip/whipped topping (I used light)
1 (3oz) small box of orange jell-o/gelatin dessert
1 (10.5oz) can mandarin oranges, drained
1 (8oz) can crushed pineapple, drained
3 to 4 cups mini marshmallows (about 1/2 of a 16oz bag)
1/2 cup sweetened coconut flakes, optional
Instructions
In a large bowl, mix the cottage cheese, cool whip, and orange jell-o mix.
Gently fold in the mandarin oranges, crushed pineapple, mini marshmallows, and coconut, if desired.
Chill or serve immediately.
Nutrition Information:
Yield: 12
Amount Per Serving:
Unsaturated Fat: 0g