Strawberry Cheesecake Salad is loaded with cream cheese, jello pudding, yogurt, fresh strawberries, and whipped topping then sprinkled with a graham cracker crust. It's a delicious potluck salad, fluff salad, or decadent fruit salad that doubles as a dessert.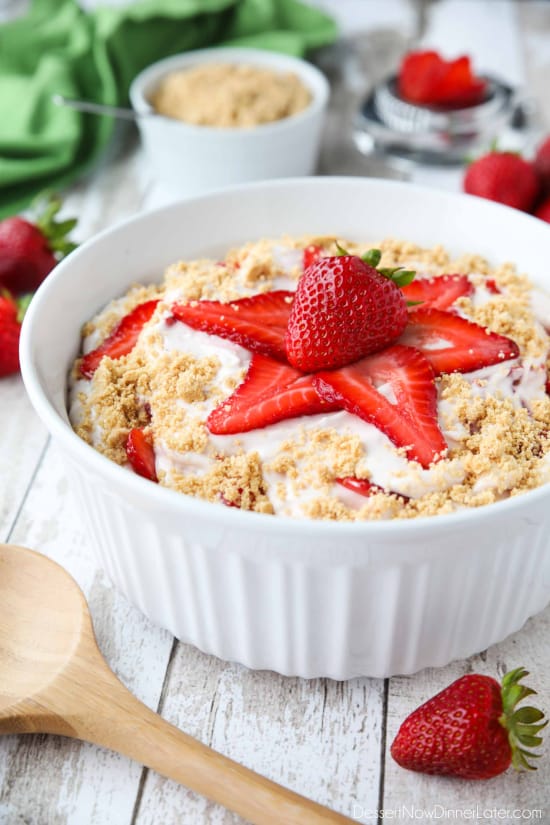 Fluff salads are one of the easiest potluck side dishes because they only require a handful of ingredients and a few minutes of preparation. Everyone loves them because they are quick, easy, creamy, light, and fruity. This strawberry cheesecake salad is all of those things.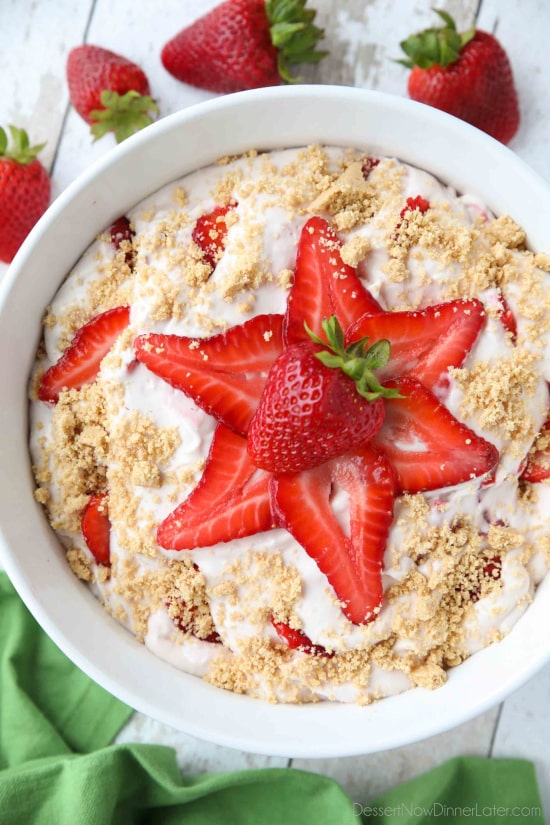 FLUFF SALAD INGREDIENTS
Most fluff salads include these 5(+) ingredients:
Jell-o Gelatin or Pudding Mix
A creamy element: Yogurt, Cream Cheese, Cottage Cheese
Whipped Topping (Cool Whip) or Real Whipped Cream
Fruit – Fresh, Frozen, or Canned
Extras: Miniature Marshmallows, Nuts, etc.
If you're a fan of cottage cheese and fruit, I have three jello fluff salads that feed a crowd and are sure to please: Raspberry Fluff, Orange Fluff, and Pink (Multi-Fruit) Fluff. The cottage cheese makes it creamy without being too sweet and gives it added texture.
Of course if you like more gelatinous jello fruit salad this Strawberry Pretzel Salad is great too! There are so many jello salad recipes to try!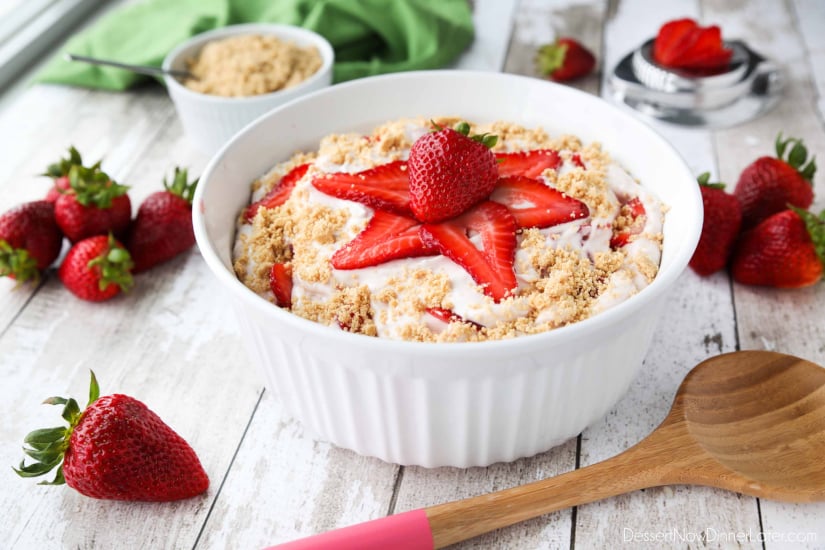 STRAWBERRY CHEESECAKE SALAD
Inspired by a classic cheesecake, this strawberry cheesecake salad has real cream cheese for tanginess, along with a graham cracker crust to sprinkle on top. It's like a fruit and yogurt parfait, with extra decadence.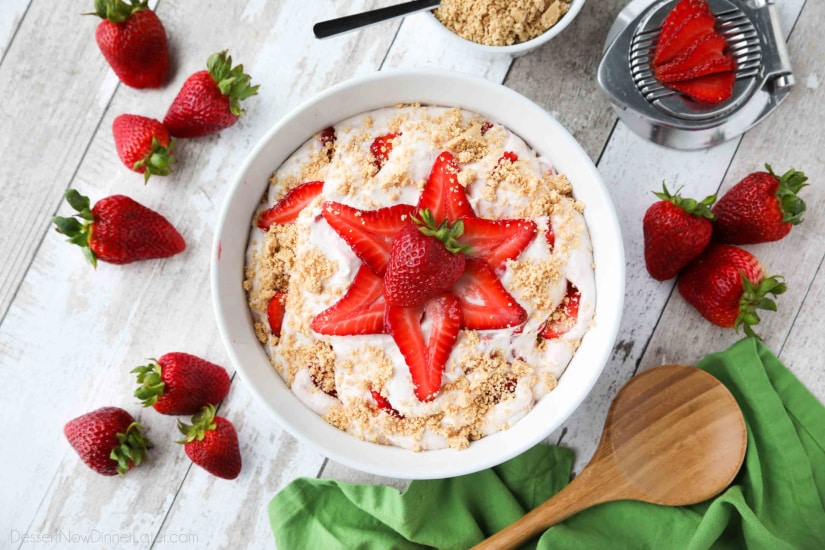 My family could not get enough of this strawberry cheesecake salad! It's a great no-bake dessert or side dish that is perfect for picnics and potlucks. The bowl will be scraped clean, guaranteed!