S'mores Krispie Treats have all the flavors of traditional s'mores made into an easy no-bake summer dessert. Loaded with Golden Grahams cereal, plenty of marshmallows and chocolate, these indoor s'mores bars are a crowd favorite.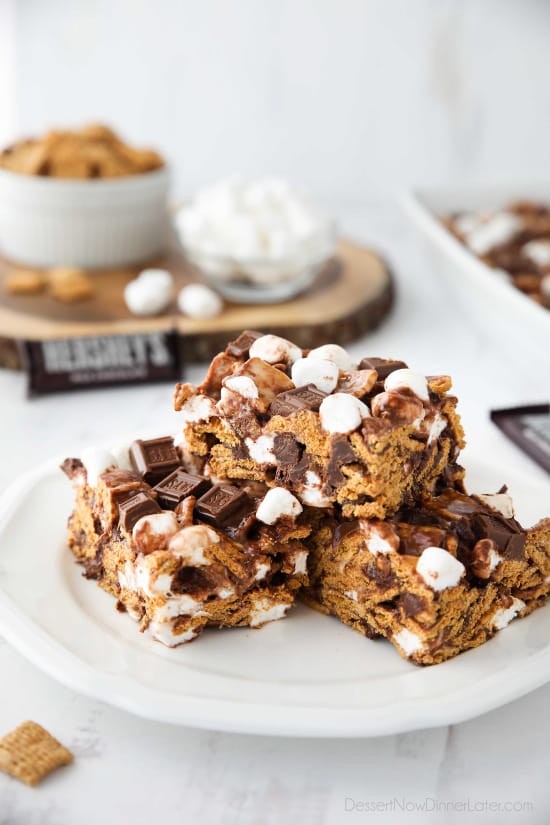 S'mores are fun to make and delicious to eat, but you don't always have easy access to a campfire. These mock S'mores Krispie Treats combine all the flavors of a traditional s'mores: graham crackers, marshmallows, and chocolate into a chewy, gooey treat!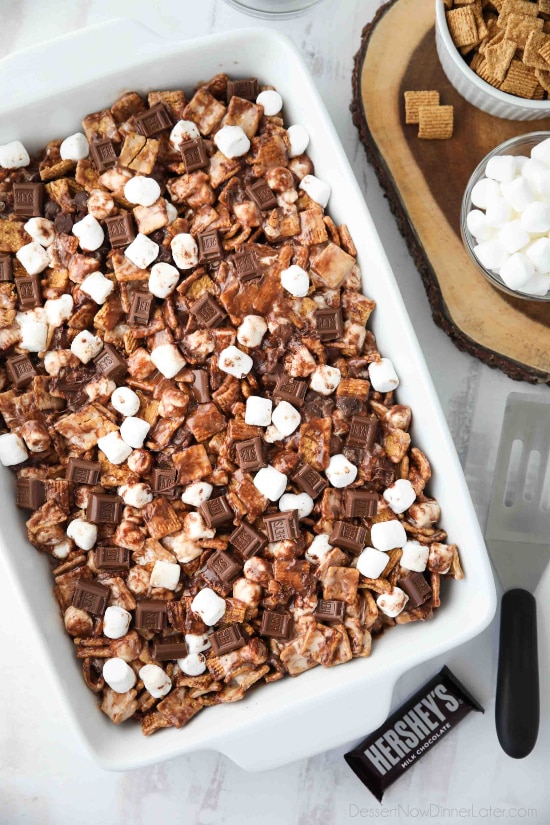 S'MORES KRISPIE TREATS
Fashioned after my Best Rice Krispie Treats Recipe, these S'mores Krispie Treats have un-melted chunks in them. I love to bite into a chewy marshmallow, or chunk of chocolate. It gives these dessert bars a variety of tastes and textures.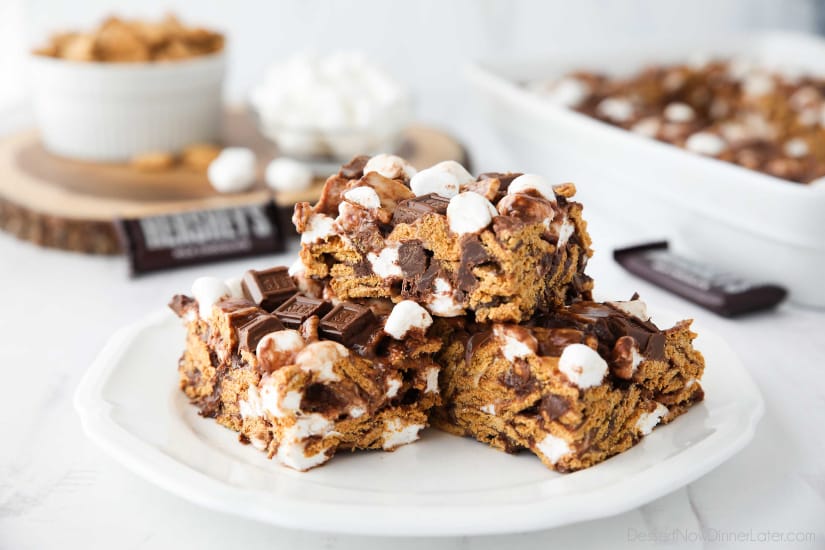 The trick is to put some of the mini marshmallows in with the cereal, instead of melting them all. I added chocolate chips into the bowl of cereal as well. You will want to let the melted marshmallows cool for a few minutes before adding them to the cereal, but the chocolate will still melt some.
Hershey bars are pressed into the top of these s'mores krispie treats while they are still slightly warm, so they will stick and melt just slightly. You can save a few marshmallows for this too.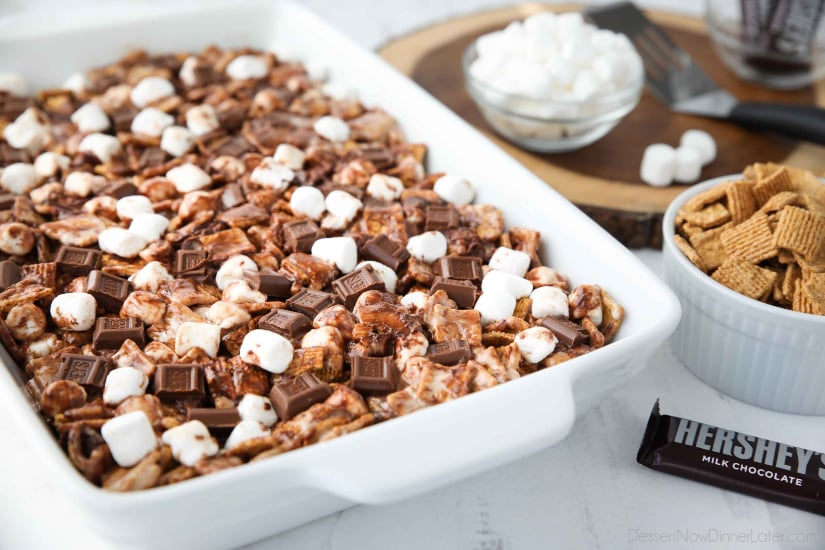 Adults and kids alike are fans of these thick and chewy s'mores krispie treats. You just can't beat those s'mores flavors. Try these other s'mores inspired recipes:
– S'mores Cookies – These S'mores Cookies are made with a graham cracker cookie dough, miniature chocolate chips, and marshmallows bits for a great alternative to campfire s'mores that is equally as tasty.
– Grilled S'mores Pizza – Make your dessert outside! This Grilled S'mores Pizza is an easy and delicious dessert with all the flavors of everyone's favorite campfire treat!
– S'mores Donuts – Glazed and ganached, with crushed graham crackers on top, and a marshmallow buttercream center, these S'mores Donuts are delicious and decadent.