Crispy Strawberry & Greek Yogurt Stuffed French Toast
This post may contain affiliate links, meaning that I may receive a commission at no cost to you if you use a link provided. All opinions shared are my own. You can review my full disclosure policy here.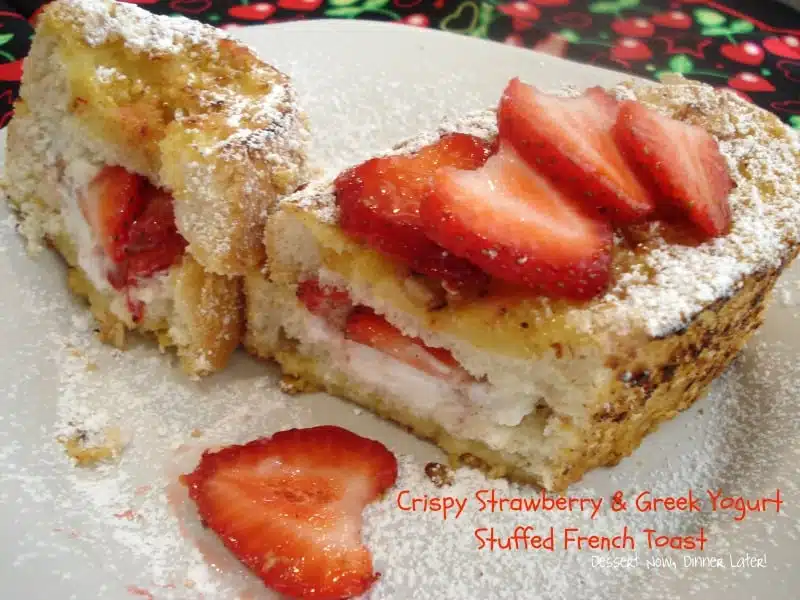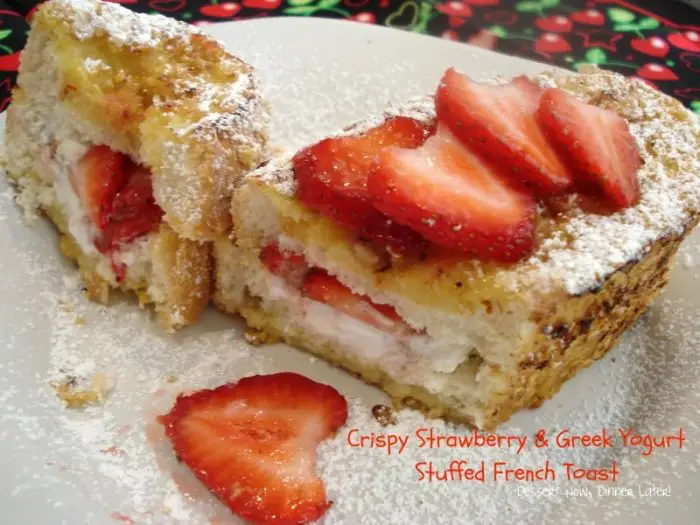 I don't usually have a big breakfast. But once in a while it's nice to have something other than cold cereal. I sometimes feel really guilty about the amount of calories I consume when I have something special for breakfast, but I guess the key is moderation.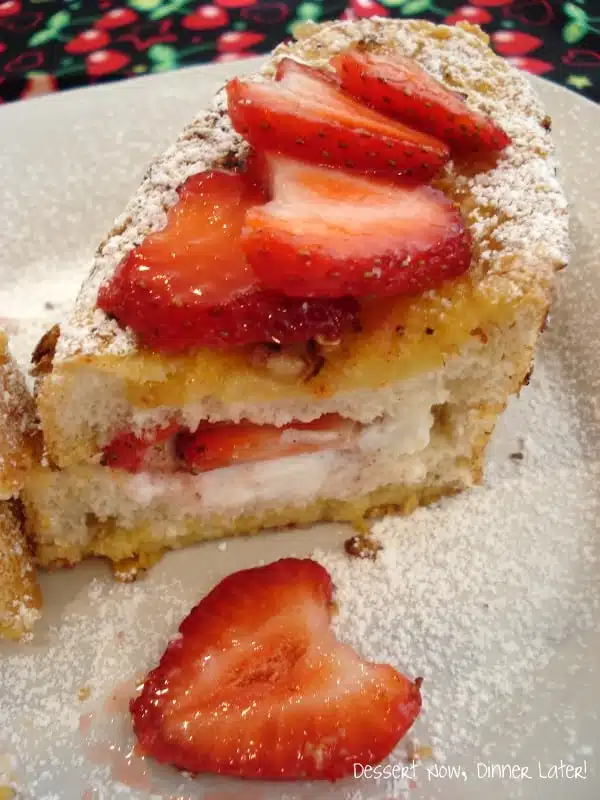 So a breakfast like this every once in a while won't kill your diet. Plus, instead of using sweetened cream cheese for the filling, substituting greek yogurt tastes just as creamy & sweet. I was very pleased with how this turned out.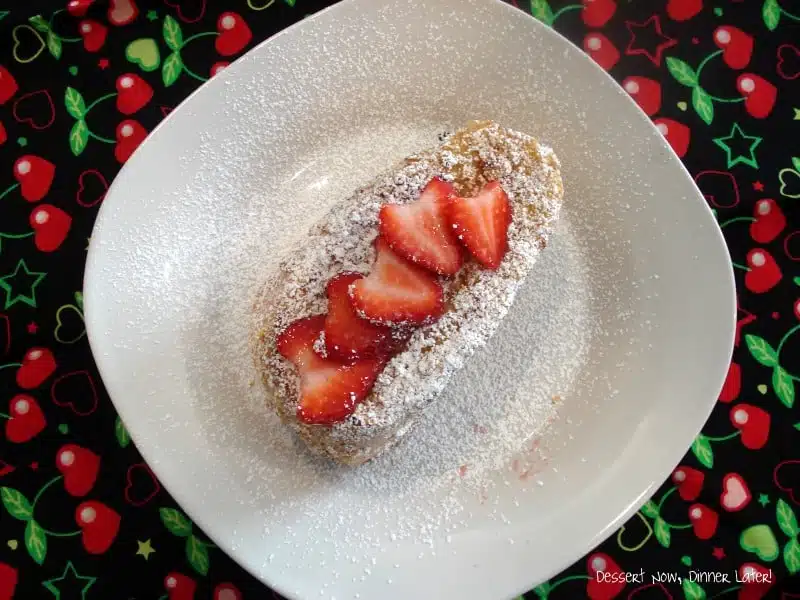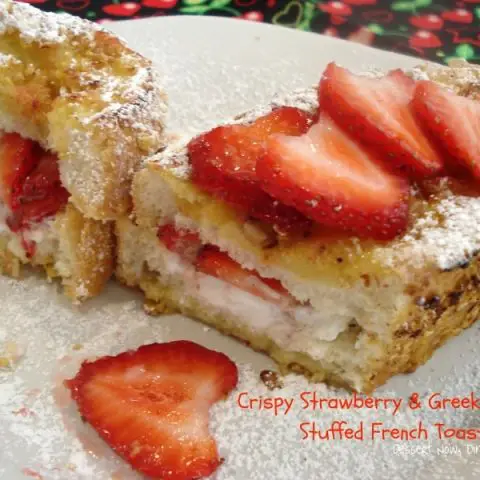 Crispy Strawberry & Greek Yogurt Stuffed French Toast
Ingredients
French Bread, cut into thick 2-3" slices & then make a slit down the middle for stuffing
Dannon Oikos Vanilla Greek Yogurt
Strawberries, hulled & sliced
Eggs
Milk
Cinnamon
Salt
Honey Bunches of Oats Peach Raspberry Fruit Blend Cereal
Instructions
On a large plate, whisk a few eggs with some milk, cinnamon, & a dash or two of salt. (The salt breaks down the stringy membrane of the egg.)
Smash up some of the cereal & put it on a separate place from your wet mixture.
Stuff french bread slices with a generous spoonful of yogurt, sprinkle of cinnamon, & layer of strawberries. Repeat with all bread slices.
Dip prepared french bread in egg mixture & then coat in the cereal mixture making sure to cover all the sides. Repeat with all slices.
In a large, lightly greased saute pan, cook french toast until crisp. Using tongs works great to get the thick sides of the toast as well. *Make sure you don't cook the toast on too high of a heat because the honey bunches of oats has sugars in it that will brown up or burn quickly compared to regular corn flakes.
Serve topped with a sprinkle of powdered sugar, extra strawberries, & a drizzle of honey.