Morning Glory Muffins
This post may contain affiliate links, meaning that I may receive a commission at no cost to you if you use a link provided. All opinions shared are my own. You can review my full disclosure policy here.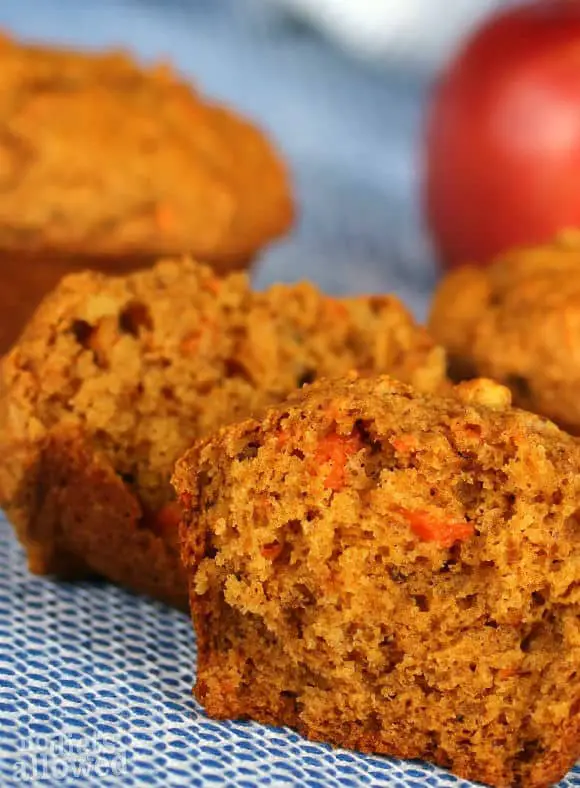 *If you are looking for healthy recipes all year long, Kami is who you want to follow! She has some great healthy recipes! So enjoy these Morning Glory Muffins that she brought for you today! ~Amber    
Sweet, light, fluffy, moist, AND packed with nutrition?!?! Yes, my friends, it's not only possible, BUT I have done it over and over again with muffins. Once you've recovered from DYING over these unbelievable Morning Glory Muffins, come try my Banana Muffins (super popular right now) and my Chocolate Cranberry Muffins (yes… I can even make chocolate healthy).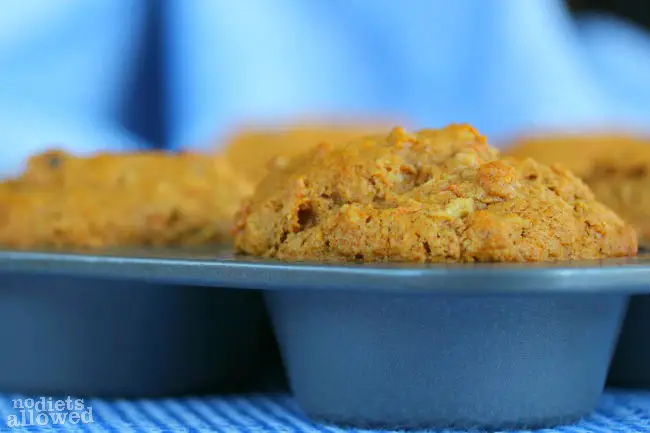 I recently had a friend email me a Morning Glory Muffin recipe claiming to be 'healthy'. Oh, and it was FAR from healthy. 1 and 1/2 cup sugar? Butter and vegetable oil? White flour? No no NO! Just because a recipe has one or two healthy ingredients (carrots and apples) does NOT mean they cancel out all the other unhealthy ingredients. A true healthy recipe has true healthy ingredients, BUT doesn't mean you're going to be eating flavorless cardboard. I completely revised the recipe and created my own Morning Glory Muffins full of flavor and health. I have preached and preached about whole wheat pastry flour, but I have to do it again! Regular whole wheat flour can leave muffins thick, dense, and well… brick-like! Whole wheat pastry flour keeps it light and fluffy without losing any nutritional value. This is the ONLY flour I use to bake.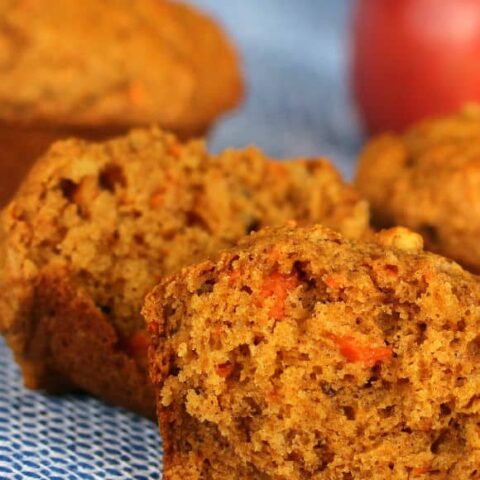 Morning Glory Muffins
Ingredients
2 cups whole wheat pastry flour
2 tsp cinnamon
2 tsp baking powder
1 tsp baking soda
1/2 tsp salt
2 cups carrots, grated
1 apple, peeled, cored, and finely chopped
1 cup raisins
1/2 cup applesauce
1/2 cup olive oil
1/2 cup honey
2 tsp pure vanilla extract
2 Tbsp walnuts
Instructions
Preheat oven to 375*F.
In a large bowl, combine flour, cinnamon, baking powder, baking soda, and salt. Stir well.
In a separate bowl, mix together carrots, apple, raisins, applesauce, olive oil, honey, vanilla, and walnuts. Pour into dry ingredients and mix just until moistened.
Lightly spray muffin pan with olive oil cooking spray and scoop about ¼ cup batter in each muffin.
Bake for 20 to 30 minutes. Enjoy!
Nutrition Information:
Yield: 12
Amount Per Serving:
Unsaturated Fat: 0g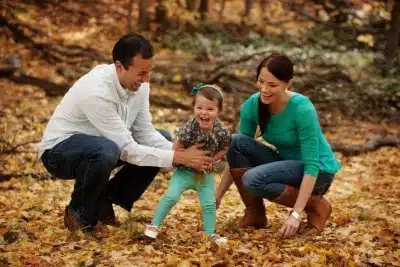 Kami Kilgore is a wife, mom, and nurse who loves sneaking health into her mouth-watering, savory and healthy recipes. No Diets allowed is a NO DIETING ZONE where only healthy living, attitudes, choices, and motivation are permitted. If you want to see just how incredible healthy eating can taste, you have to check out her site!