Second Day Beef Pot Pie
This post may contain affiliate links, meaning that I may receive a commission at no cost to you if you use a link provided. All opinions shared are my own. You can review my full disclosure policy here.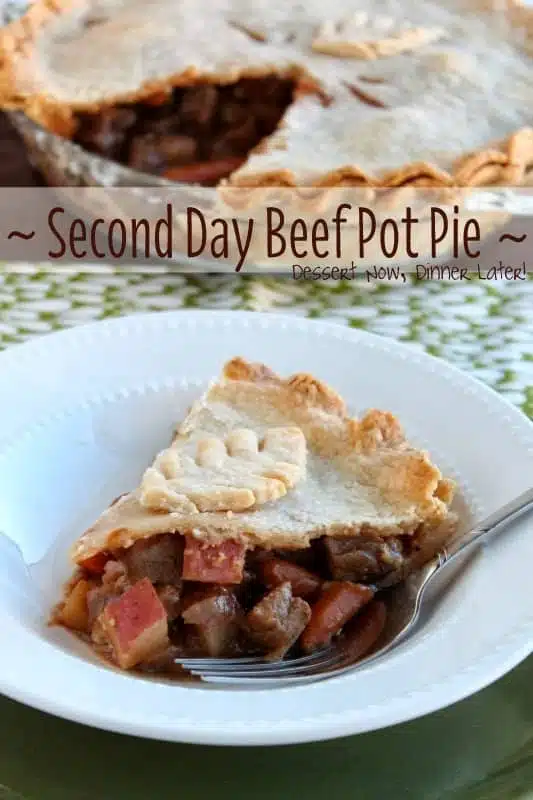 Happy Thanksgiving! I know most of us are eating Turkey today & you are going to want recipes for those leftovers by tomorrow, which you are in luck! I did a Leftover Thanksgiving Food Recipes Round-Up last week, so check it out if you need some ideas.
Today is a second day, or leftovers recipe for Beef Pot Pie. Pot pie is one of those dishes that are so good in the cold fall & winter months! So comforting & warm, with chunks of hearty vegetables & beef to fill you up.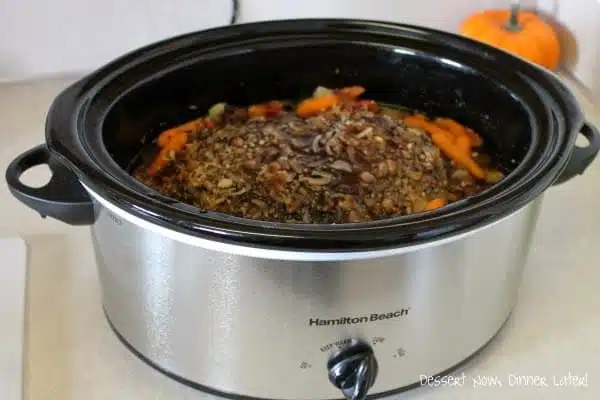 When my young family has a pot roast for Sunday dinner, there is no way we can eat a three pound roast all to ourselves. We always have leftovers. So this time, I planned ahead, bought that bigger roast (3-4lbs), got lots of carrots, & cut up extra potatoes, just so we could have a nice meal the next day.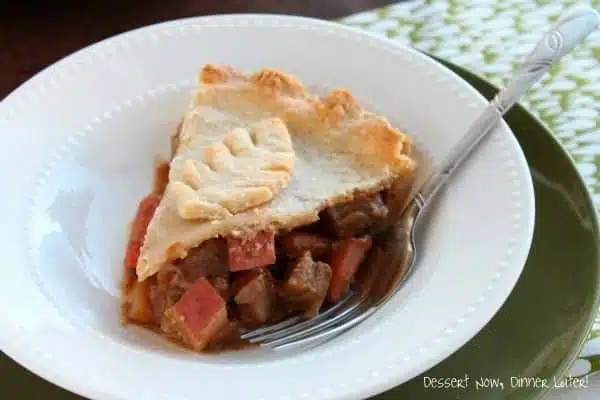 We actually skipped a day between making the Sunday Roast & the Pot Pie, but "second day" sounds better than leftovers. You'll love these beef variation of chicken pot pie.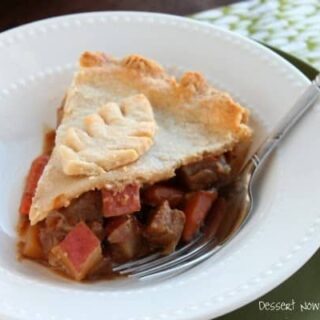 Second Day Beef Pot Pie
Ingredients
1 1/2 cups cooked beef roast, cut into 1" or smaller chunks
3 cups of cooked red potatoes & baby carrots
1 brown gravy packet (double this if there was no leftover gravy)
1 cup water (double this if there was no leftover gravy)
1 tsp Weber Chicago Steak Seasoning (double this if there was no leftover gravy)
Pie Crust (enough for 1 bottom & 1 top crust)
Instructions
Heat brown gravy packet & water in a small saucepan. Add steak seasoning & heat until it comes to a boil. Set aside.
Roll out pie crust & fit it into a 9" or 10" pie dish. Trim excess crust. Fill the center of the pie crust with the leftover beef, potatoes, & carrots.
Pour the gravy on top. Roll out the second pie crust & lay it over the top. Trim excess crust. Pinch & crimp edges. And cut a couple slits into the top for ventilation.
Bake at 350*F for a minimum of 1 hour. Use a thermometer to check if the filling has reached 165*F. If the crust is getting too done, cover it with foil as it finishes baking.
Notes
*It's IMPORTANT that the mixture is re-heated to 165*F. And everything needs to be consumed in one sitting, since this is a leftovers dish. Having been
ServSafe Certified
, I know the importance of reheating food ONLY ONCE. If you can't eat the whole pie, bring dinner to your neighbors while it's hot.
**If you have extra pie crust, cut out fun shapes like leaves to decorate the top. Just rub the bottom of the shape with water so it adheres to the top of the pie crust. Make sure you still have slits for ventilation as well.
Nutrition Information:
Yield: 8
Amount Per Serving:
Unsaturated Fat: 0g