White Grape Sparkler
This post may contain affiliate links, meaning that I may receive a commission at no cost to you if you use a link provided. All opinions shared are my own. You can review my full disclosure policy here.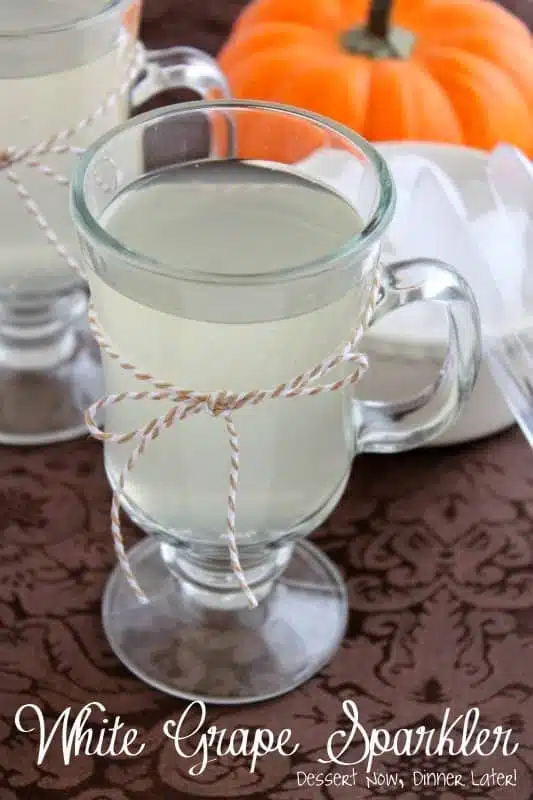 This drink brings back really fond memories for me. I actually first tried it at my friend's wedding. I did her wedding cake. It was my first "real" wedding cake I had ever done. I spent all day doing her cake & couldn't wait to see the final look after the florist had added the flowers. I came back that night for the reception, & found a freaking fingerprint in one of the dot decorations of my precious wedding cake. Stupid florist! Haha. Anyway, they served this drink at the reception & I thought it was so good, that I asked for the recipe. It's two ingredients.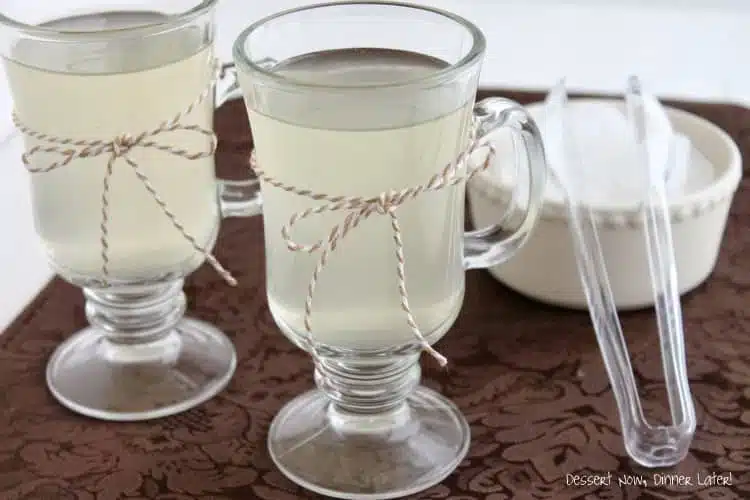 This drink is a no brainer. Simple, delicious & family friendly. Nothing is better than a fun fizzing drink for the kids, but this one is white too, so it's not going to stain any clothes! Win-win! I liked this drink so much that I served it at my own wedding reception. 🙂 It's perfect for any special occasion & the simplicity of it just can't be beat!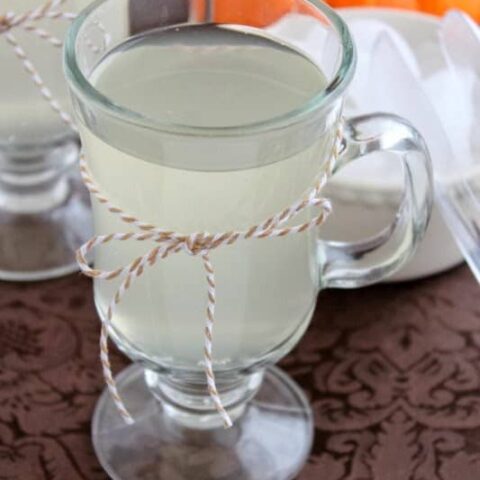 White Grape Sparkler
Ingredients
1 2 QT bottle of White Grape Juice
1 2 liter bottle of Fresca (or citrus or grapefruit soda)
Instructions
Pour white grape juice into a large punch bowl. Add ice if desired. Slowly add soda to keep the fizz. Spoon into cups & serve.
Nutrition Information:
Yield: 16
Amount Per Serving:
Unsaturated Fat: 0g