Watermelon Lemonade
This post may contain affiliate links, meaning that I may receive a commission at no cost to you if you use a link provided. All opinions shared are my own. You can review my full disclosure policy here.
Bad watermelon? Don't throw it out! Make watermelon lemonade with this easy, 3-ingredient recipe!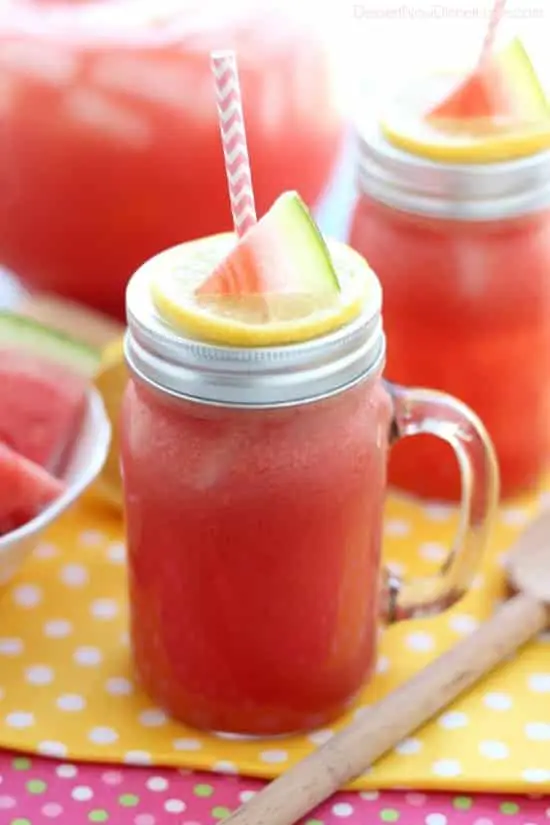 Do you tap/knock on all the watermelons in the produce section to test its ripeness? If you don't, then I might look stupid to you if you saw me at the grocery store! Haha. They say if it sounds hollow it's NOT good, but if it sounds solid it IS good. Or is it the other way around?!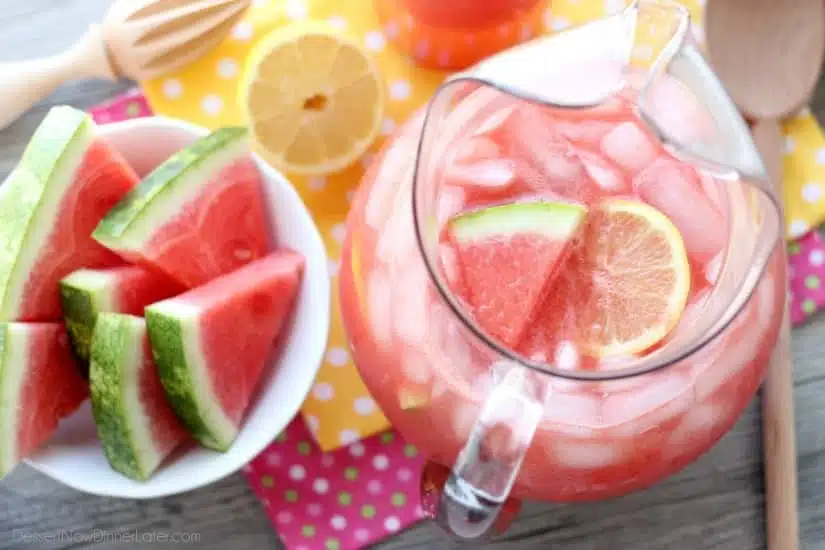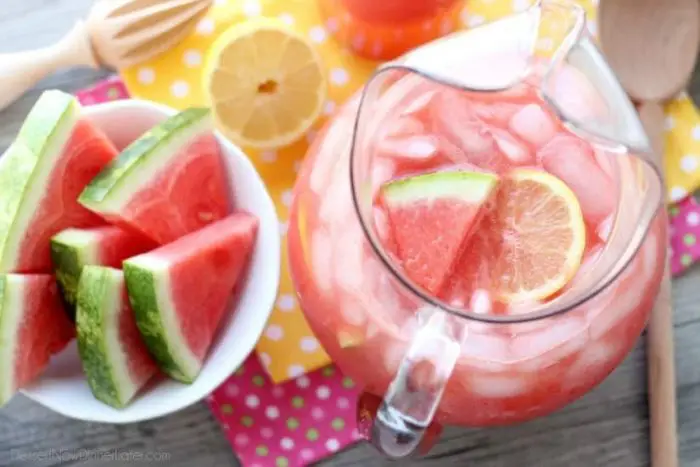 Picking out a watermelon can be tricky business. I do know that your watermelon should be heavy for its size and it should have a nice yellow "ground spot" where it rested while it grew in the sunshine, but do you know what? I still have a hard time picking the right one!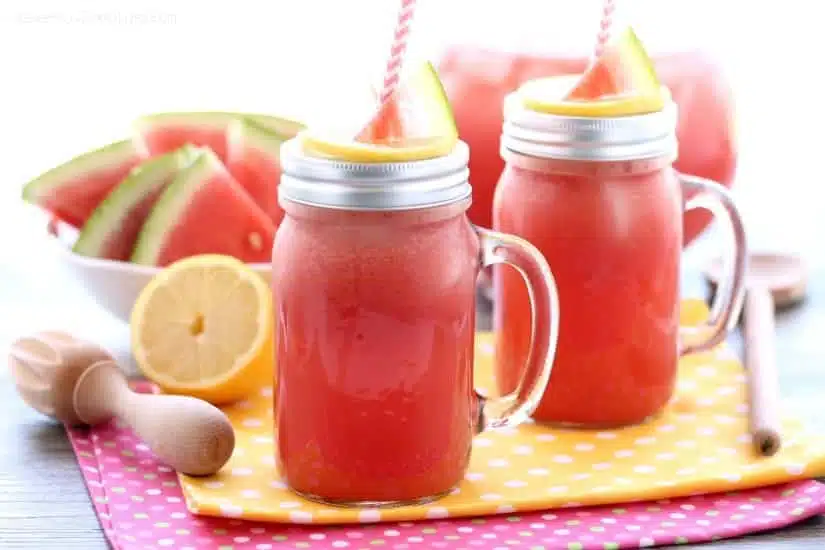 This recipe was the result of a bad watermelon made delicious again! I will never have to worry about picking out a not-so-good watermelon ever again thanks to this recipe! This watermelon lemonade is easy to make, tastes better than those flavored lemonades at a restaurant, and uses A LOT of watermelon.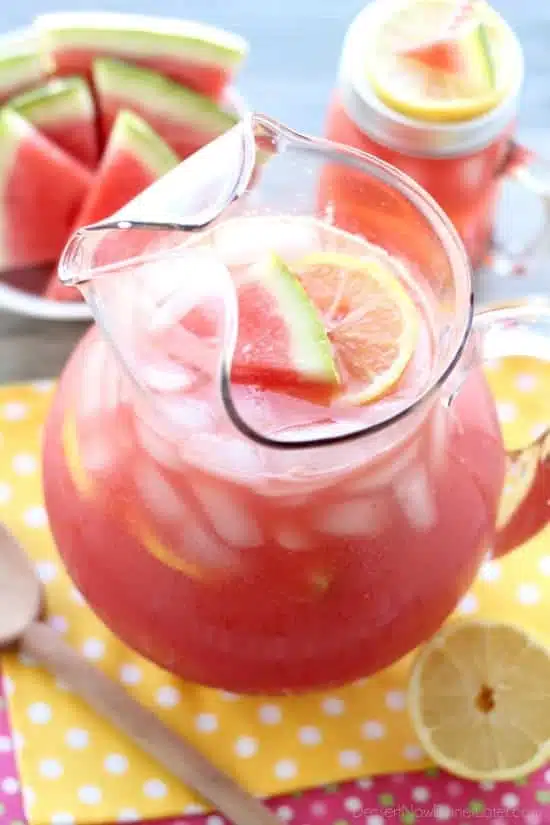 You need to try this drink! It's fabulous! And you can totally use a good watermelon too, but if you happen to get a yucky one, don't throw it out, save it with this recipe. 🙂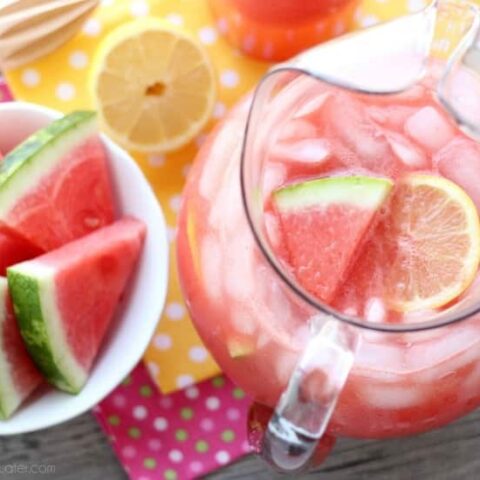 Watermelon Lemonade
Bad watermelon? Don't throw it out! Make watermelon lemonade with this easy 3-ingredient recipe!
Ingredients
5 to 6 cups cubed, seedless watermelon
4 cups COLD water
1 cup Country Time Lemonade dry mix
Ice cubes
Instructions
In a tall blender, puree watermelon until smooth.
Strain watermelon mixture into a large pitcher with a fine mesh sieve. Discard the pulp.*
Add the cold water and dry lemonade mix. Stir until dissolved.
Serve with ice cubes. (You may also blend the watermelon lemonade with a few ice cubes if you like.)
Notes
*Straining the watermelon is optional. If you don't strain it, the lemonade is more foamy, but I like it smoother with less foam.
Nutrition Information:
Amount Per Serving:
Unsaturated Fat: 0g
This post was originally published at The REAL Housewives of Riverton on July 12th, 2013. Pictures updated & post re-published 6/4/16. Post originally published to my blog August 4, 2013.