These Blonde Lemon Brownies are wonderfully tangy, sweet, and moist dessert bars. They have a dense texture like a fudgy brownie, and are topped with a creamy lemon icing for the ultimate lemon dessert.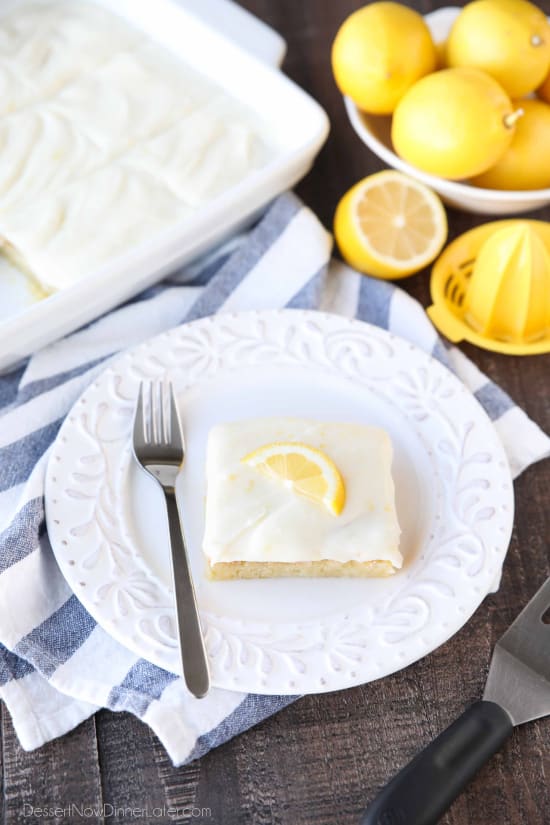 It's not quite Spring, but I'm looking forward to it by baking citrus desserts! I shared these Blonde Orange Brownies back in 2013 and they were so good! I realized, "I should make a lemon version of these!" And here they are!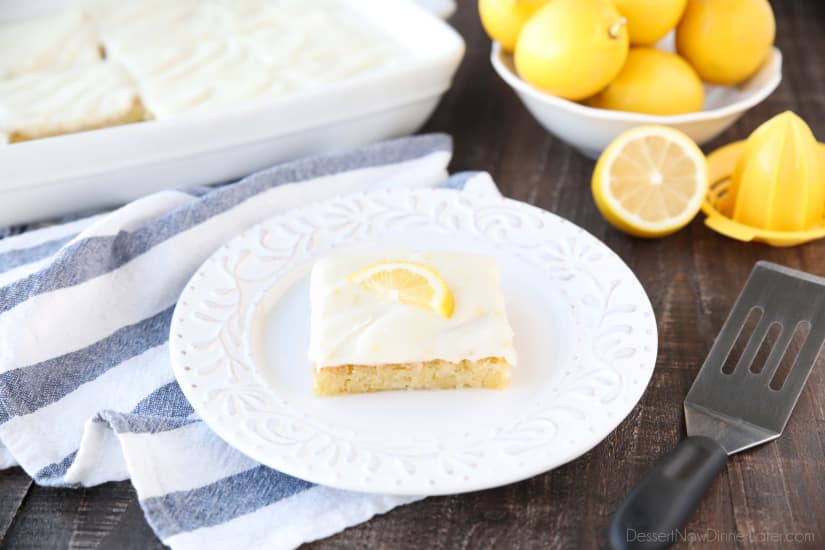 LEMON BROWNIES
These lemon brownies are more likely to be considered blondies because of their color. They're thick, dense, and moist like a brownie, without the chocolate.
There's also no leavening in them, besides the eggs, so they aren't puffy and light like a cake.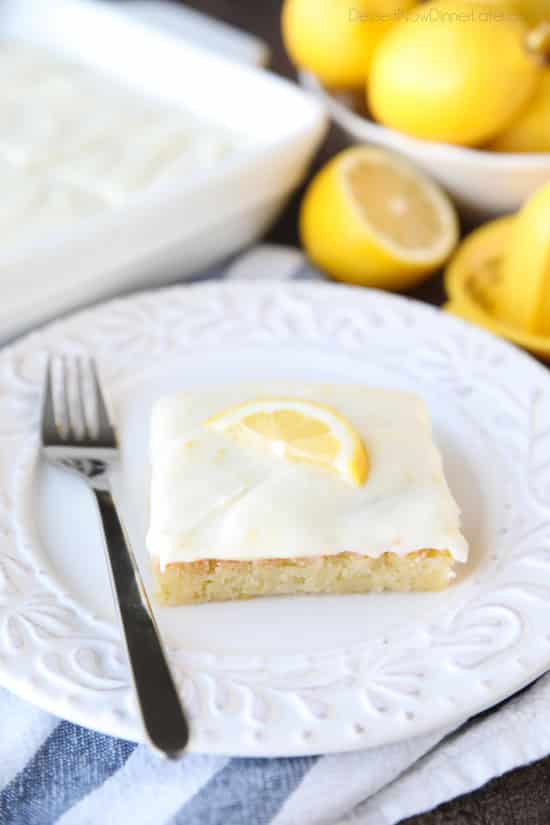 The use of lemon juice and zest in the batter and icing creates a bright, slightly tangy note, and added freshness to these dessert bars.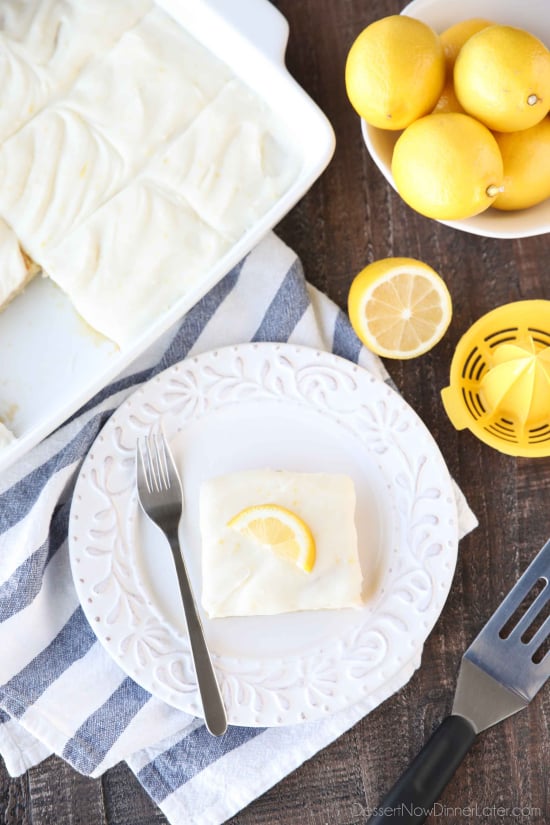 The sticky icing is the perfect addition of smooth and silky creaminess to slather on top of these Blonde Lemon Brownies. If you're a citrus fan, then this is recipe for you!