Orange Rolls are a delicious sweet roll made with a soft and fluffy potato dough filled with a zest-infused sugar and topped with a fresh orange glaze. Perfect for breakfast, weekend brunch, or holidays — like Easter.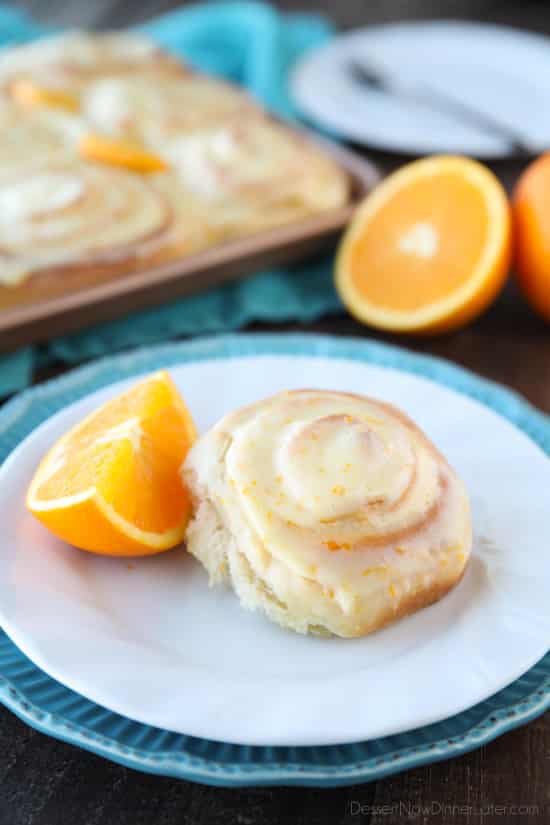 My Mom's Cinnamon Rolls are my favorite because they are made with mashed potatoes. Not like the leftover mashed potatoes from your dinner. Just plain potato flakes and water. It makes the dough super soft. If you've ever had potato rolls, then you know what I'm talking about.
So whenever I make sweet rolls, I try and use mashed potatoes in the dough because it always results in soft, fluffy rolls. I've included them in these Orange Rolls and they turned out perfect!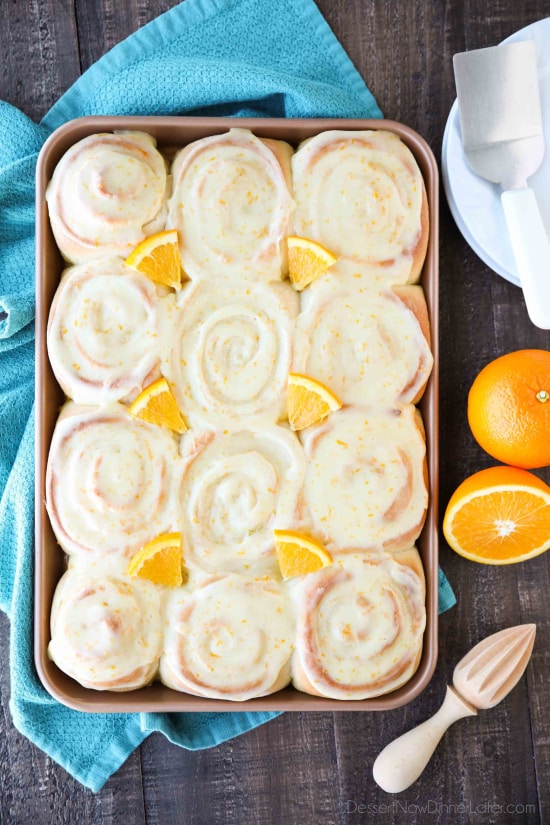 ORANGE ROLLS
These Orange Rolls were inspired by my Lemon Sticky Rolls with the potato dough from my Mom's BEST Cinnamon Rolls recipe, and of course — fresh oranges.
The dough needs to be kneaded and rested. Then rolled into a rectangle and brushed with a thin layer of softened butter.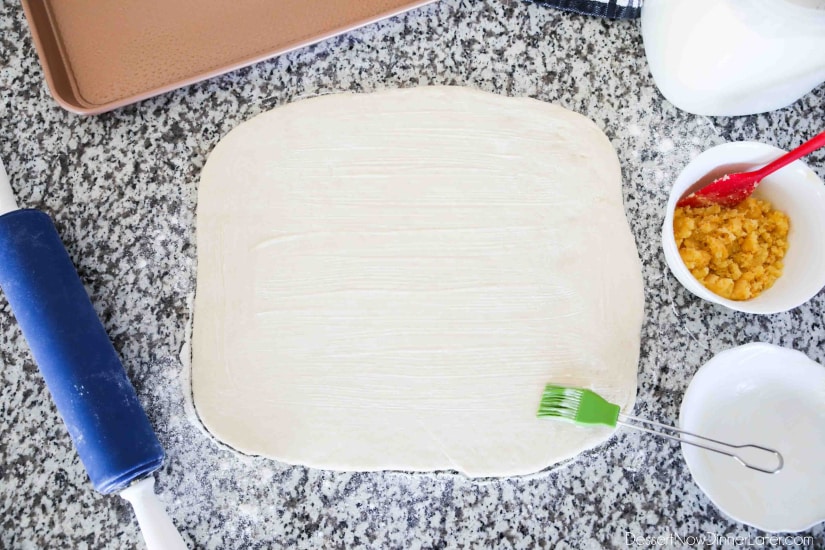 For optimal orange flavor, orange zest and juice are infused into sugar and spread on top of the butter layer.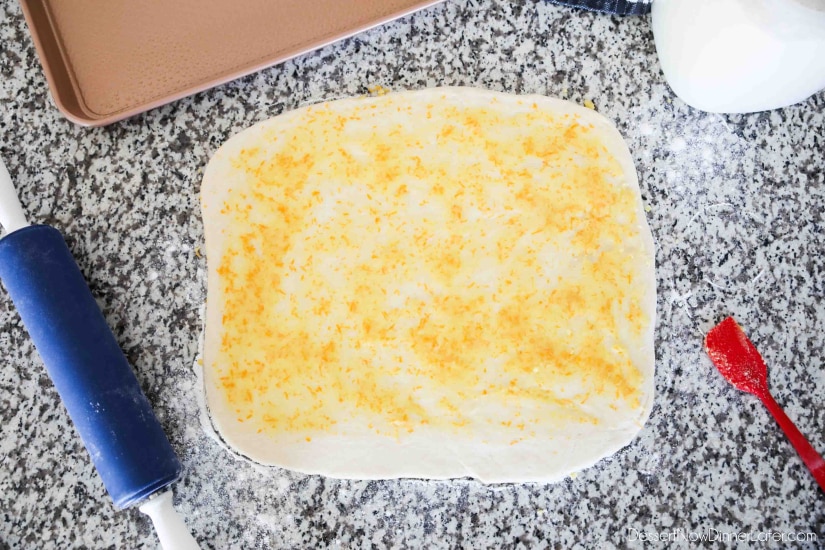 Then, it's all rolled up into a log and sliced into twelve pieces. (TIP: I use floss to slice my rolls so they keep their round shape.) Cover the rolls and let them rise a second time to help create a light and fluffy texture.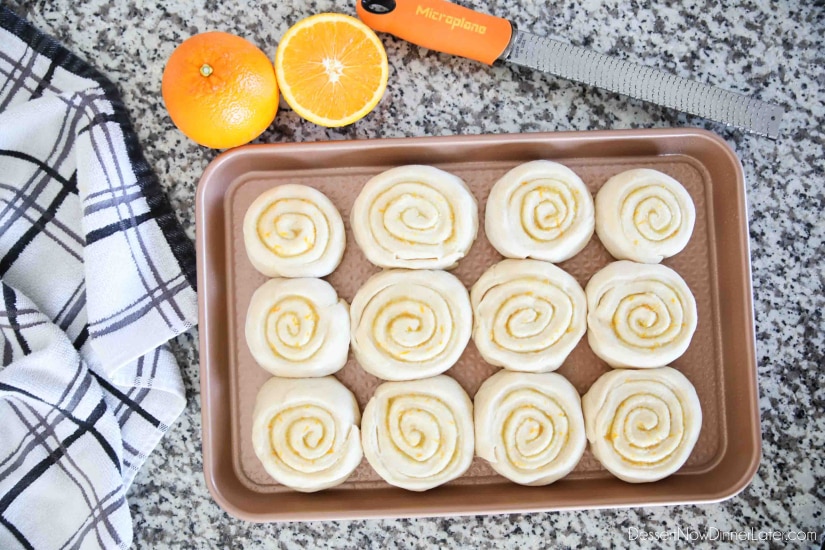 I like to bake my sweet rolls on a sheet tray, so they have room to spread out and rise well. This ensures thick pieces of bread within the spiral of the roll, and even cooking without over-crowding.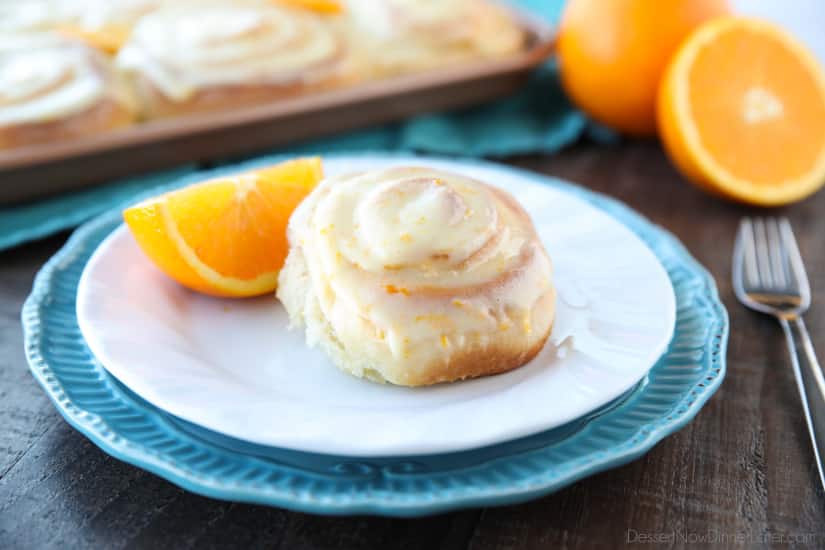 These orange rolls get even more citrus flavor from the sticky glaze on top. It's lightly sweet and creamy and flavored with orange zest and juice.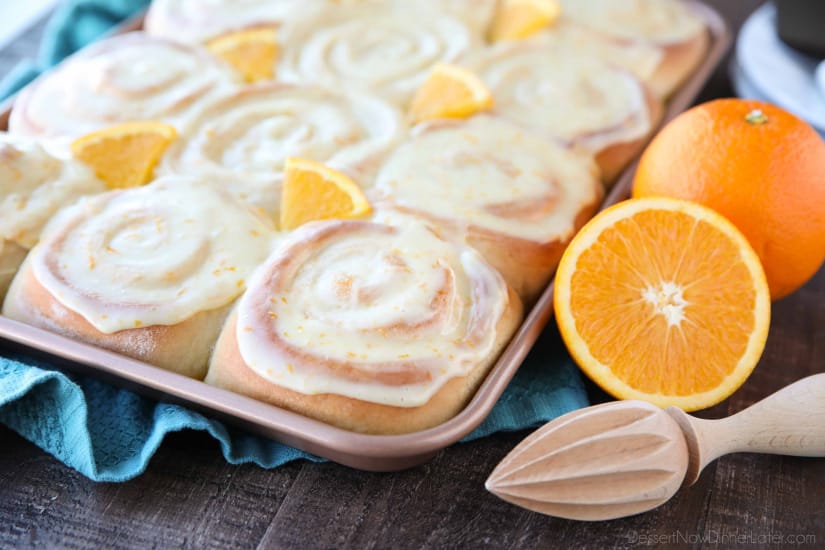 These Orange Rolls are the perfect breakfast or dessert for Easter. I love the bright fresh orange flavor and comfort of these sweet rolls. I hope you will too!