Turkey Divan
This post may contain affiliate links, meaning that I may receive a commission at no cost to you if you use a link provided. All opinions shared are my own. You can review my full disclosure policy here.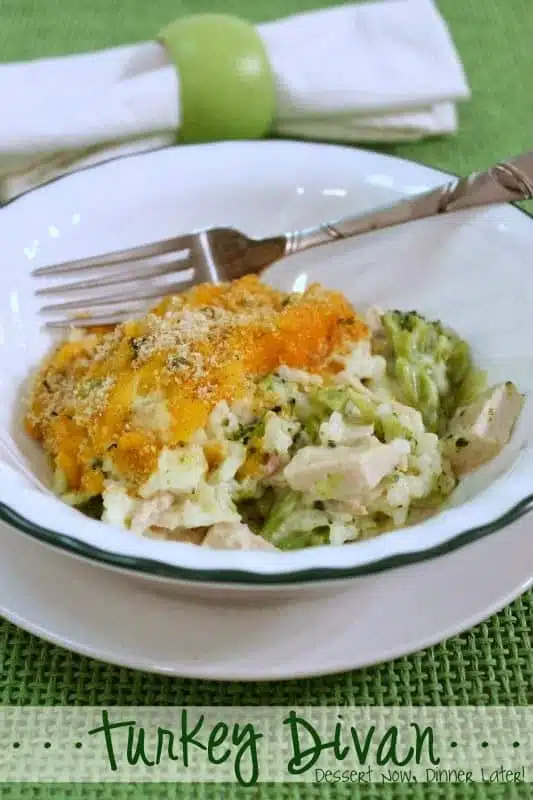 Got Turkey? Need a last minute turkey leftovers idea? I know Thanksgiving was only a mere 2 days ago, & you might be sick of turkey by now, but let's get to using those leftovers!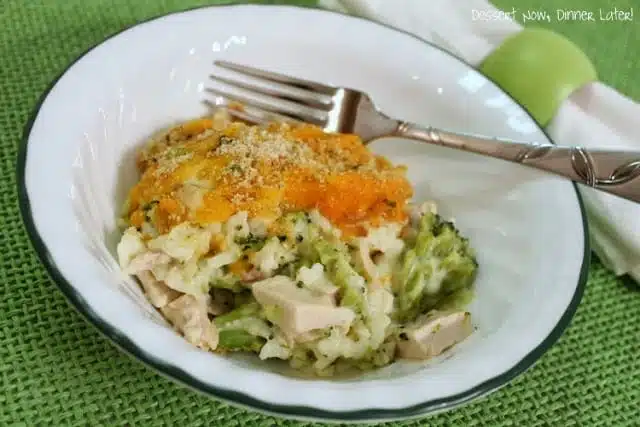 I made this last night for dinner & posted a quick pic to instagram & my personal facebook page. Apparently people thought it was a good idea, so I hurried & snapped a picture. I don't have a white box for taking pictures after it gets dark, & this picture is less than perfect, but you get the idea. Creamy turkey, broccoli, & rice casserole dish! Delish!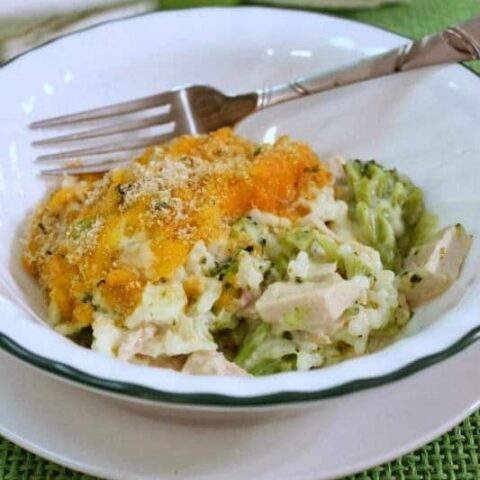 Turkey Divan
Ingredients
2 Tbsp butter, unsalted
3 Tbsp flour
2 tsp chicken bouillon
2 cups skim milk
1/2 cup light miracle whip (It has to be the tangy zip of miracle whip!)
1 Tbsp Dijon Mustard
1 Tbsp brown sugar
2 cups cooked white or brown rice (I use minute/instant rice)
1/2 12-14oz bag frozen broccoli florets thawed/drained of any liquid
2 cups shredded/cubed turkey
1/2 cup shredded cheese (I used cheddar)
1/3 cup Progresso Italian bread crumbs
1 Tbsp butter, melted
Instructions
Heat oven to 350*F. Spray a 9x13-inch rectangular baking dish with pan spray & place thawed broccoli florets into the bottom of the dish. You can take kitchen shears to trim any large pieces.
Sprinkle cubed turkey on top of the broccoli. If you are cooking your instant rice, now is a good time to throw it in the microwave.
In a saucepan, melt butter over medium heat. Add flour & bouillon till it comes together. Gradually whisk in milk, cooking & stirring constantly until mixture boils & thickens (will happen suddenly when it does.)
Stir in miracle whip, mustard, brown sugar & remove from heat. Add cooked rice & pour over turkey/broccoli mixture in the dish. Top with shredded cheese.
Mix bread crumbs with 1 Tbsp melted butter, sprinkle the bread crumbs over the cheese. Bake for 30 minutes or until thoroughly heated & sauce bubbles.
Nutrition Information:
Yield: 6
Amount Per Serving:
Unsaturated Fat: 0g