Creamy Pesto Chicken Stuffed Shells
This post may contain affiliate links, meaning that I may receive a commission at no cost to you if you use a link provided. All opinions shared are my own. You can review my full disclosure policy here.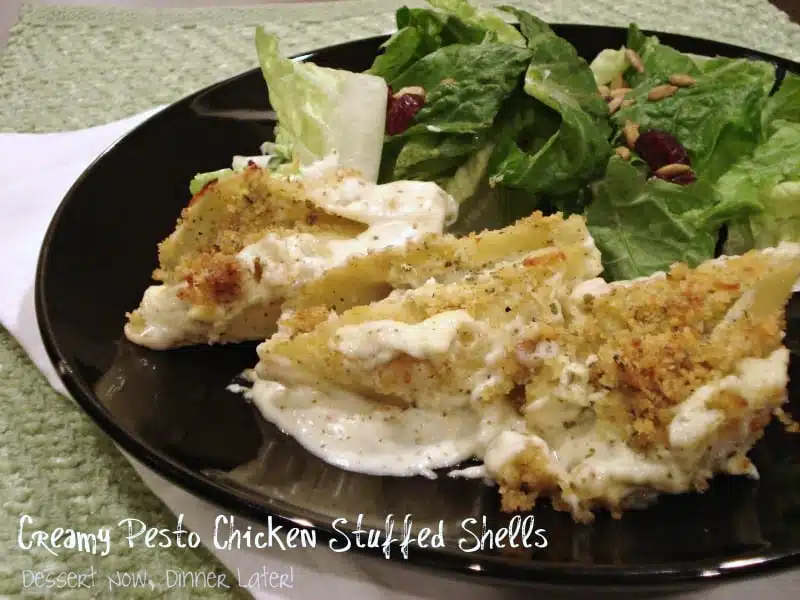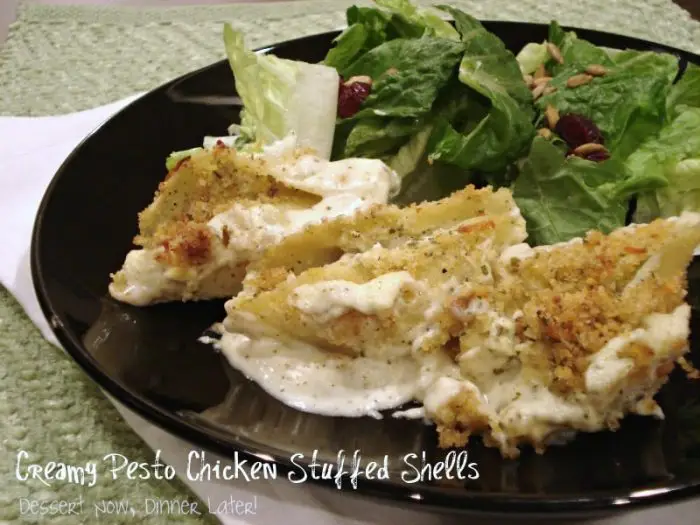 As I find inspiration from Pinterest I seem to have come across a lot of stuffed shell recipes, so that must be the trend right now. I found this recipe & knew I had to make a sauce with it to make it over the top delicious, & it was! Wow! My husband loves anything I cook, but he has been loving all these new recipes I am trying or coming up with & this is no exception. He ate almost half the shells & told me he couldn't wait to eat the leftovers for lunch at work the next day.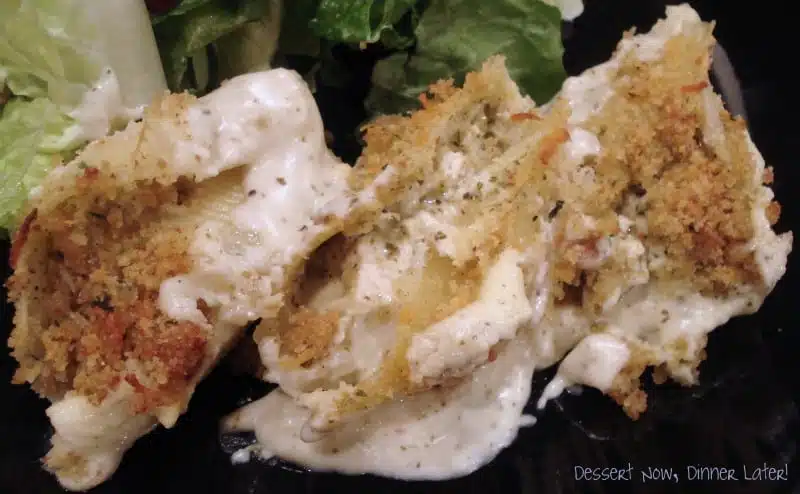 The flavors blend so well. The pesto isn't too strong & I think the cream sauce helps balance that. It's just the right amount of cream, garlic & spices. These shells were approved my by 2 1/2 year old picky eater as well (I guess I can't call him that for much longer if he keeps eating everything I cook from now on.)  This meal can be made ahead of time & frozen for later or to give away to a family in need of a dinner. Or you can just give it to a friend, & brag about how good it is, & when they try it, they will come running to you for the recipe. Delicious!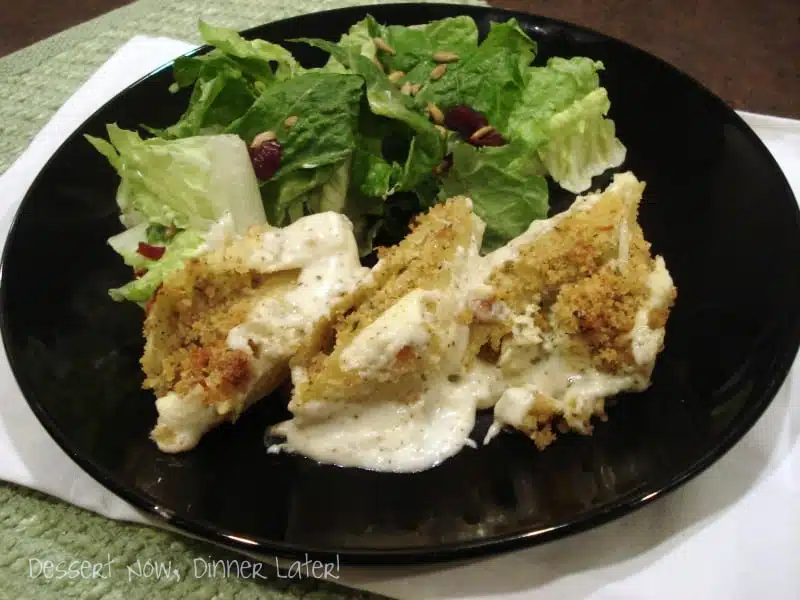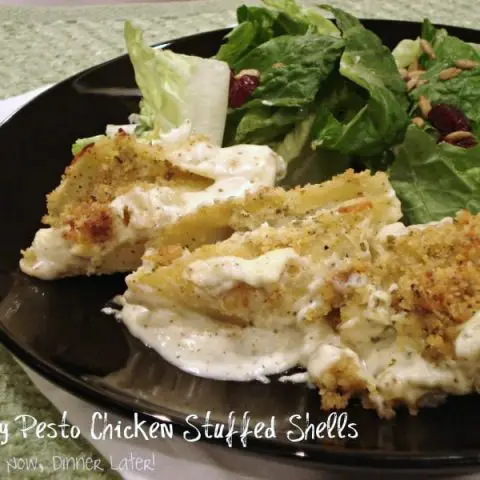 Creamy Pesto Chicken Stuffed Shells
Ingredients
Pasta:
12-16 jumbo pasta shells
4 oz cream cheese, softened (I used Neufchatel)
3/4 cup shredded parmesan/asiago, or Italian cheese blend
3 tablespoons prepared pesto
1-2 cups shredded cooked chicken (I only used 1 breast, about 1 cup)
Garlic Cream Pesto Sauce:
2 cloves garlic, minced
1/4 cup white onion, chopped fine
2 Tbsp unsalted butter
3 Tbsp all purpose flour
1 cup milk
1 Tbsp pesto
Salt & Pepper to taste
2 oz cream cheese (I used Neufchatel)
Topping:
1/4 cup Progresso Italian Bread Crumbs
2 Tbsp butter
1/4 cup shredded parmesan/asiago or Italian cheese blend
Instructions
In a large pot over high heat, boil water and prepare pasta shells as directed on package. Cook pasta shells only until al dente. The pasta will finish cooking when the dish is baked. Drain the pasta shells and set aside.
Start the sauce by sautéing garlic & onion in melted butter. Once the onion is translucent & garlic is fragrant, add flour & whisk until it comes together. Add milk, pesto, & salt & pepper. Whisk constantly until it boils & thickens over medium heat. Remove from heat, add cream cheese & whisk until it's melted into the sauce. Pour sauce into bottom of a square glass baking dish.
Preheat oven to 350*F. In a large bowl, combine the rest of the ingredients for the pasta. Fill the pasta shells with the filling and place on top of the sauce in the baking dish.
For the topping: Melt butter & add bread crumbs. Then add shredded parmesan. Crumble over the top of the prepared shells. Bake shells uncovered for 30 minutes or until shells are bubbling hot and crust is browned.
To make ahead/freezer meals - Prepare as directed but place filled shells in an oven- and freezer-proof baking dish, cover & freeze. When ready to prepare, defrost. Preheat oven to 350 degrees and bake shells uncovered for 35-40 minutes or until shells are bubbling hot crust is browned.
Recipe adapted from Joelen