Thai Green Curry Meatballs
This post may contain affiliate links, meaning that I may receive a commission at no cost to you if you use a link provided. All opinions shared are my own. You can review my full disclosure policy here.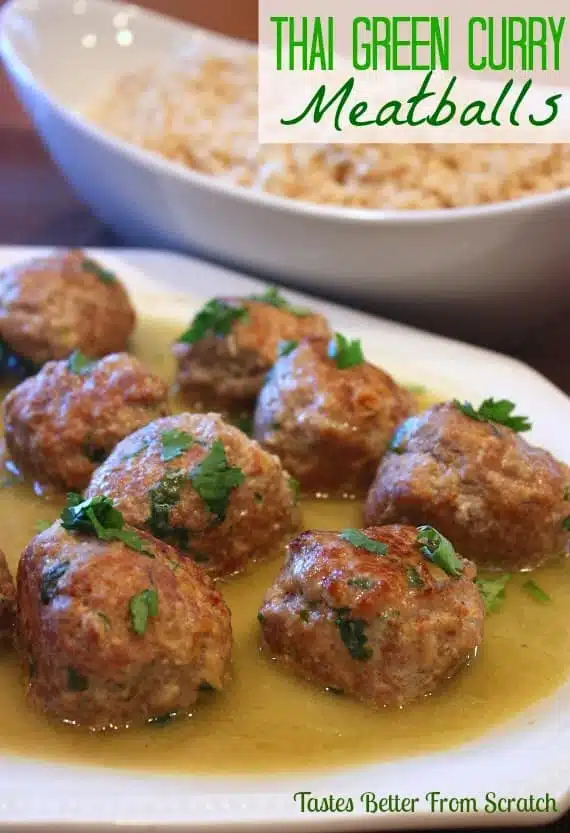 My fellow foodie Lauren is visiting with a great curry dinner! Sounds fabulous, so check it out! ~Amber
Hi guys this is Lauren, visiting from Tastes Better From Scratch and I'm so excited to be a part of Amber's "Healthy Food, Healthy You!" month! I feel like I'm sharing a secret treasure today because these Turkey meatballs are one of my absolute favorites!
Not only are they healthy, they're packed with flavor, full of natural ingredients, and absolutely delicious! I love how they use oats instead of breadcrumbs as the binder, I love that the sauce is made with coconut milk, and I like to make them with lean ground turkey. Any time I make these Thai Green Curry Meatballs everyone raves about them and I smile at myself because no one could have guessed how easy they are to make.
Serve them with brown rice and a side of vegetables and you have a perfect healthy, flavorful and simple meal! Hope you all love these little treasures as much as I do!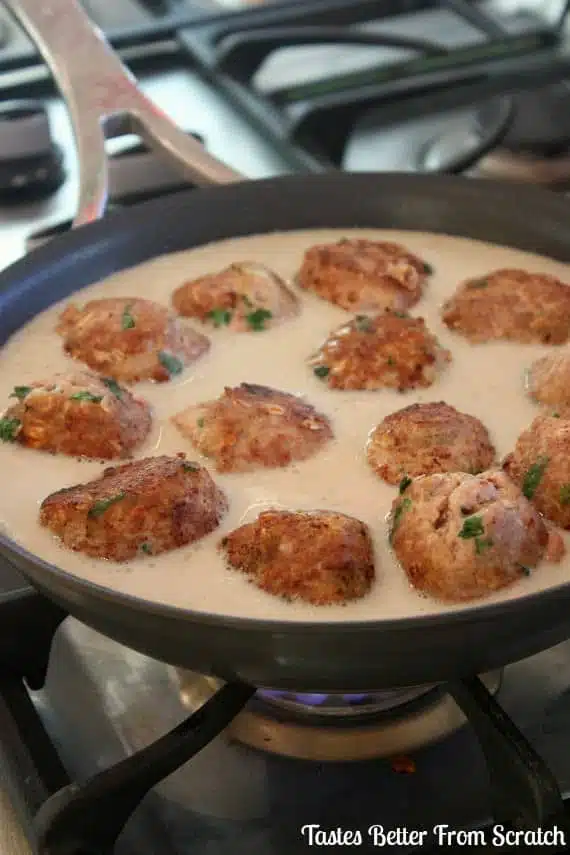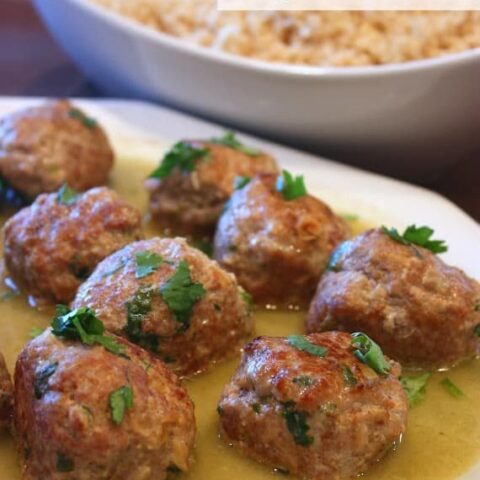 Thai Green Curry Meatballs
Ingredients
1 large eggs
3/4 cup rolled oats
3 Tbsp milk
1 pound lean ground turkey, or lean ground beef
1/2 Tbsp minced fresh ginger
1/2 Tbsp Mae Ploy Green curry paste *
1/2 tsp sugar
1/4 cup chopped cilantro
1/2 teaspoons salt
1 large clove garlic, finely minced
1 1/2 green onions, finely chopped
1 Tbsp vegetable oil
1 (13.5oz) can unsweetened coconut milk
1 Tbsp Green curry paste*
Juice from 1 lime
Hot cooked brown rice for serving
Instructions
In a large bowl, combine the eggs, oats and milk and let the mixture stand and soak for 5-10 minutes.
Add ground turkey, ginger, curry paste, sugar, cilantro, salt, garlic and green onions. Mix to combine.
Shape the meat mixture into round meatballs, a little smaller than golf ball size.
In a large nonstick skillet, heat the vegetable oil over medium-high heat. When the oil is hot, place one layer of meatballs in the pan, leaving a little room in-between each meatball (you may have to cook them in batches if you can't fit them all).
Brown the meatballs, turning gently every few seconds as they cook, until all sides are browned (about 2-3 minutes total....they don't need to be cooked through).
Remove the meatballs to a plate once they are browned. Drain any excess grease from the pan. Return the skillet to medium heat and stir in the coconut milk and green curry paste, stirring to combine.
Place all of the meatballs in the skillet with the sauce (It's ok if they're squished in tight, in one single layer). Simmer the meatballs and sauce for 8-10 minutes (flipping meatballs once or twice) until the meatballs are cooked through.
Stir in the lime juice. Add salt and pepper to taste. Serve over hot, cooked brown rice.
Notes
*I've found that the Mae Ploy brand of curry paste is the best. You can use any brand, but you may want to adjust the amount you add to the recipe depending on how spicy your brand of curry paste is!
Recipe from: Lauren at
Tastes Better From Scratch
Nutrition Information:
Yield: 4
Amount Per Serving:
Unsaturated Fat: 0g
You may like some of my other favorite healthy recipes: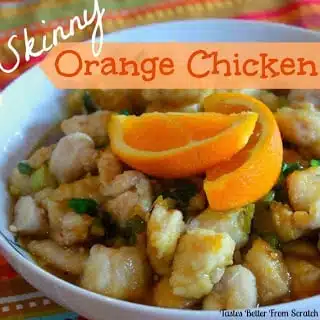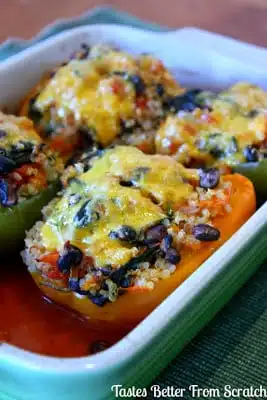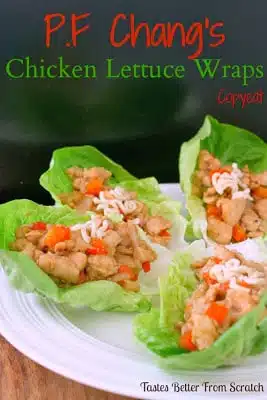 Hi, I'm Lauren from Tastes Better From Scratch! Just like the name of my blog, I live by the motto that everything tastes better homemade! When I'm not chasing my cute one-year-old around, I love to be creating simple and delicious homemade meals in the kitchen! I hope you'll stop by and visit soon!