Onion & Cream Sauced Pork Chops
This post may contain affiliate links, meaning that I may receive a commission at no cost to you if you use a link provided. All opinions shared are my own. You can review my full disclosure policy here.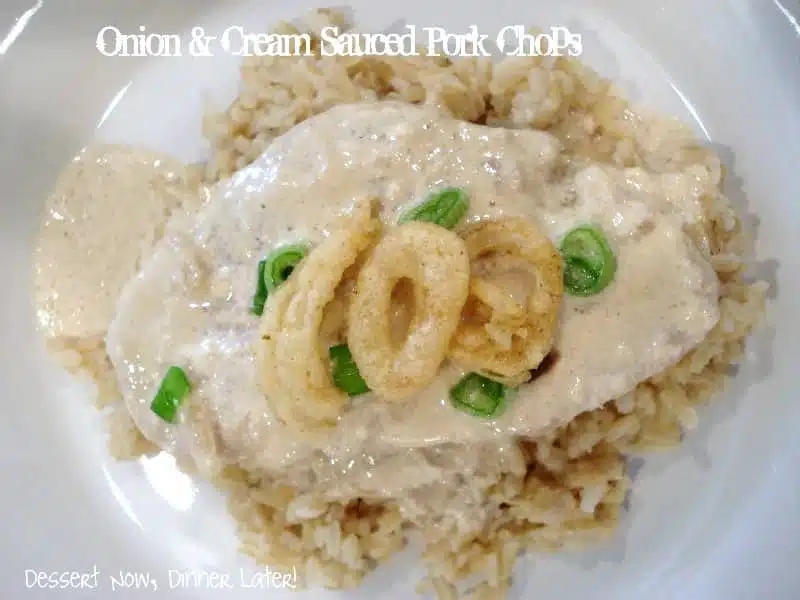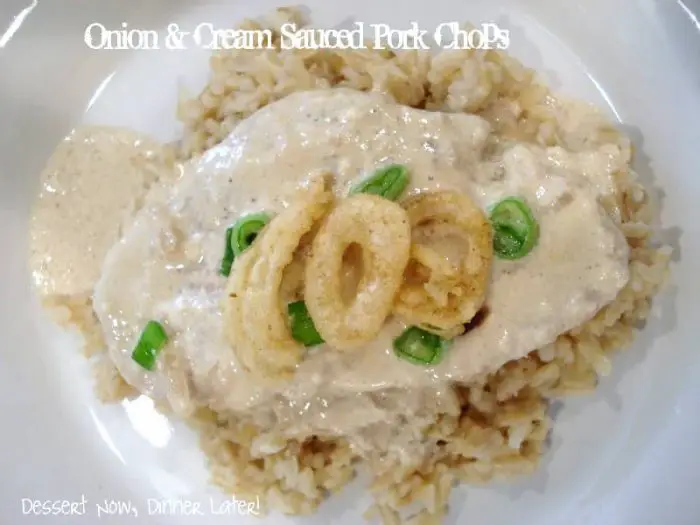 This recipe is one of my favorites for a couple reasons. First, my best friend made this for us & then she had to go & move across the states from us, geez!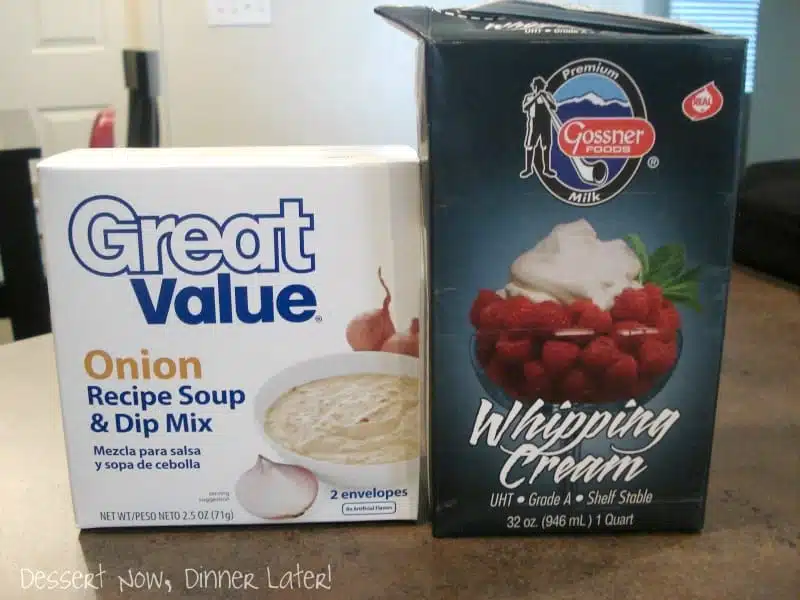 Anyway,  it was so tasty! Second, it is 3 ingredients, so you can't get easier than that! Switch up the meat any way you want, we've done pork chops, chicken breasts, & even steak. You cannot go wrong! And one last awesome detail…you use your crockpot! Ready for this recipe? Okay!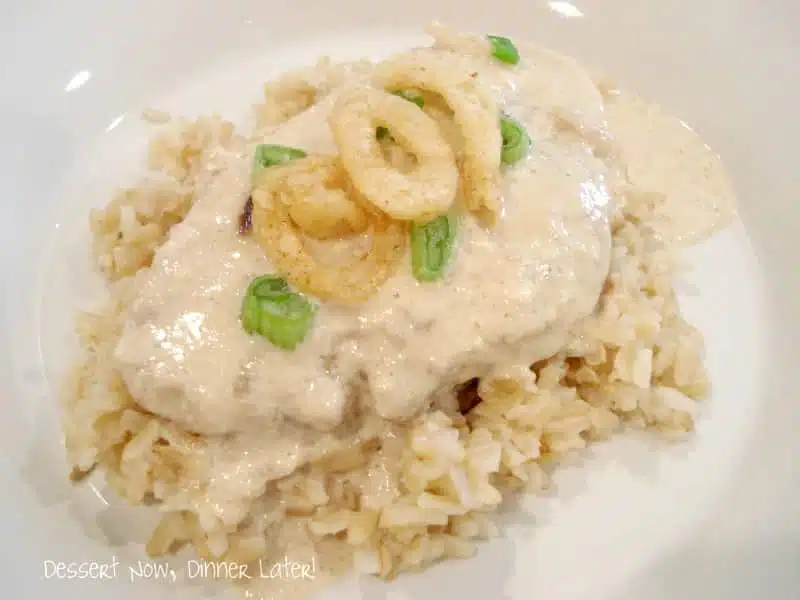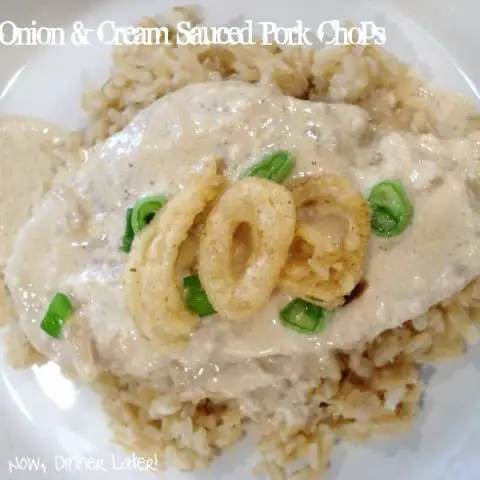 Onion & Cream Sauced Pork Chops
Ingredients
1.5 lbs pork chops (approximately 4-5 chops)
2 cups heavy cream
1 packet onion soup mix
Instructions
Whisk heavy cream & onion soup mix in crock pot. Add pork chops (or chicken, or steaks.)
Cook on low for 4-6 hours. Serve over rice & ladle up some of that good creamy onion sauce. (These pork chops will be falling apart delicious when they are done!)
*Oven Method: Whisk cream & soup mix in a bowl. Pour a small amount in a 9x13" baking dish. Lay pork chops on top & pour remaining cream mixture around & on top of the pork chops. Cover with foil & bake on low (250*F to 300*F) for 1½ to 2 hours.
**FYI: You must use either whipping cream, heavy whipping cream, or light whipping cream. If you use substitutes like half & half or evaporated milk for the cream to try & make it healthier, it will just separate & be nasty. We love this meal so much, but it is a full fat only type recipe. So when you eat it, enjoy it!
Recipe by Marcie