Chicken Cordon Bleu Casserole
This post may contain affiliate links, meaning that I may receive a commission at no cost to you if you use a link provided. All opinions shared are my own. You can review my full disclosure policy here.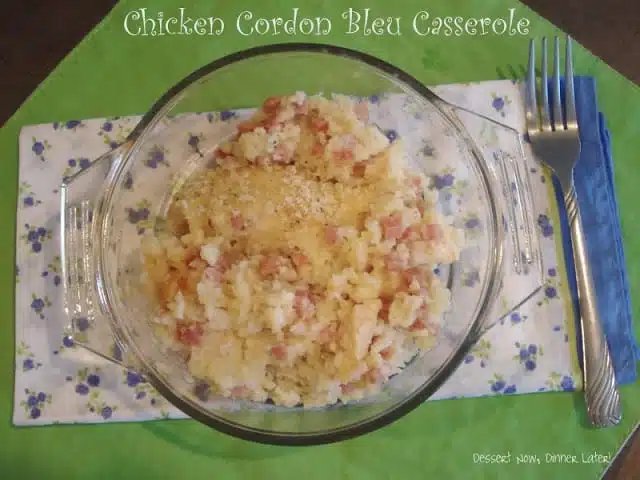 I try really hard not to turn on my oven in the summertime. Sometimes I will have a plan for a dinner that typically goes into the oven, & I will change it so I can throw it in the crockpot saving myself from the heat & energy the oven takes to make that meal.
This recipe is one of those that I decided to do in the crockpot so I wouldn't have to turn on my oven. It turned out great!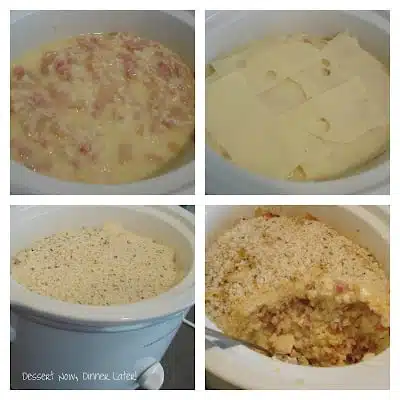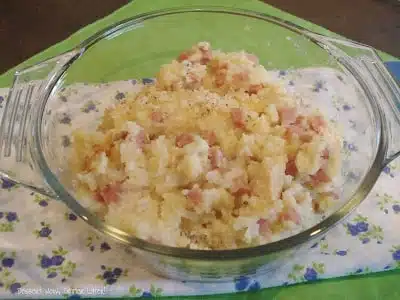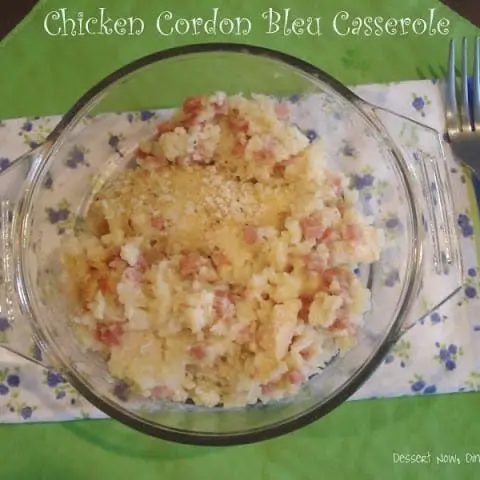 Chicken Cordon Bleu Casserole
Ingredients
1 can reduced/low fat cream of chicken soup
1 soup can skim milk
2 boneless skinless chicken breasts
8 oz small diced ham cubes
1 cup white minute rice
5 slices swiss cheese, cut up into little cubes
1/4 cup panko bread crumbs/italian bread crumbs or mixture of both
Salt & Pepper
1/2 tsp oregano
1/2 tsp thyme
1/2 tsp garlic powder
Instructions
In a crockpot, combine cream of chicken soup & milk. Whisk thoroughly.
Cut up chicken breasts into small cubes. Add chicken, ham dices, rice & half of the cut up swiss cheese to crockpot. Add salt(not too much because of the sodium from the cheese) & pepper, oregano, thyme & garlic powder. Give it a good stir.
Top with remaining swiss cheese slices.
Sprinkle with bread crumbs.
Cook on high for 2-3 hours.