Marshmallow Crunch Brownies
This post may contain affiliate links, meaning that I may receive a commission at no cost to you if you use a link provided. All opinions shared are my own. You can review my full disclosure policy here.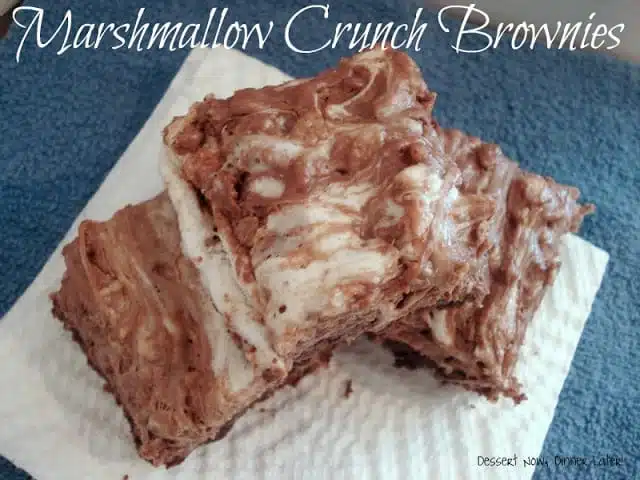 So I am not going to lie, I found this recipe because I was trying to get rid of my marshmallows & I wanted to make brownies, but I knew I wanted to do something better than just topping the brownies with mallows & browning them. I loved the texture of the crispy rice cereal in the creamy peanut butter chocolate & the chewy marshmallows. These are seriously decadent too. It's not often I actually make brownies from scratch, but these will hit that chocolate fix & then some! Since they are so decadent & the recipe makes a lot of brownies, it's easy to share with friends or neighbors, or to bring to your next gathering.
I have adjusted the directions a bit because my brownies would have had nicer layers had I let the marshmallow cool a bit before I added the crispy peanut butter chocolate layer on top. Since both my marshmallows & chocolate mixture were warm they kind of sunk into each other & made for a more marble-y mess than pretty brownies.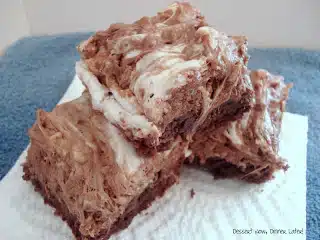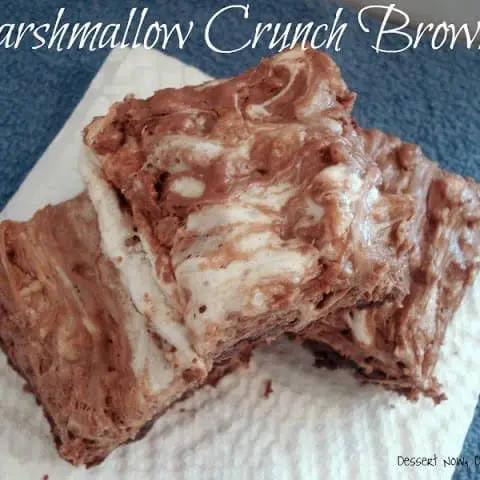 Marshmallow Crunch Brownies
Ingredients
Brownie Ingredients:
4 ounces unsweetened chocolate squares
2/3 cup unsalted butter
1 1/4 cups semi-sweet chocolate chips, divided (I used dark chocolate chips)
1 1/3 cups all-purpose flour
1 tsp baking powder
1/2 tsp salt
4 large eggs, room temperature
2 cups granulated sugar
2 tsp vanilla extract
Topping Ingredients:
7 ounces mini marshmallows
1 1/2 cups milk chocolate chips
1 cup Jif peanut butter
1 Tbsp unsalted butter
1 1/2 cups Rice Krispies
Instructions
Preheat oven to 350*F.
Grease a 9×13-inch baking pan.
In a medium saucepan, melt the chocolate, butter, and ¾ cup of the semi-sweet(or dark) chocolate chips on medium heat. Stir occasionally while melting. Set aside and cool for 5 minutes.
In a medium bowl, sift the flour, baking powder, and salt. Set aside.
In a large bowl, place the eggs and whisk thoroughly. Add in the sugar and vanilla. Stir the melted ingredients into the egg mixture, mixing well.
Stir in the dry sifted ingredients and mix well. Fold in the remaining ½ cup semi-sweet(or dark) chocolate chips.
Pour the batter into the prepared pan, and even with a spatula. Bake for 25 to 30 minutes, or until a cake tester inserted into the corner of the pan comes out with moist crumbs.
Remove the brownies from the oven, and immediately sprinkle the marshmallows over them. Return the pan to the oven for 3 more minutes. Remove from oven & let cool down in refrigerator for 5-10 minutes.
Meanwhile, place the milk chocolate chips, peanut butter, and butter in a medium saucepan. Cook over low heat, stirring constantly until melted. Remove from heat, add the cereal, and mix well. Allow this to cool for 3 minutes or so.
Spread the mixture evenly over the marshmallow layer. Refrigerate until chilled before cutting.