Cookies & Cream Magic Bars
This post may contain affiliate links, meaning that I may receive a commission at no cost to you if you use a link provided. All opinions shared are my own. You can review my full disclosure policy here.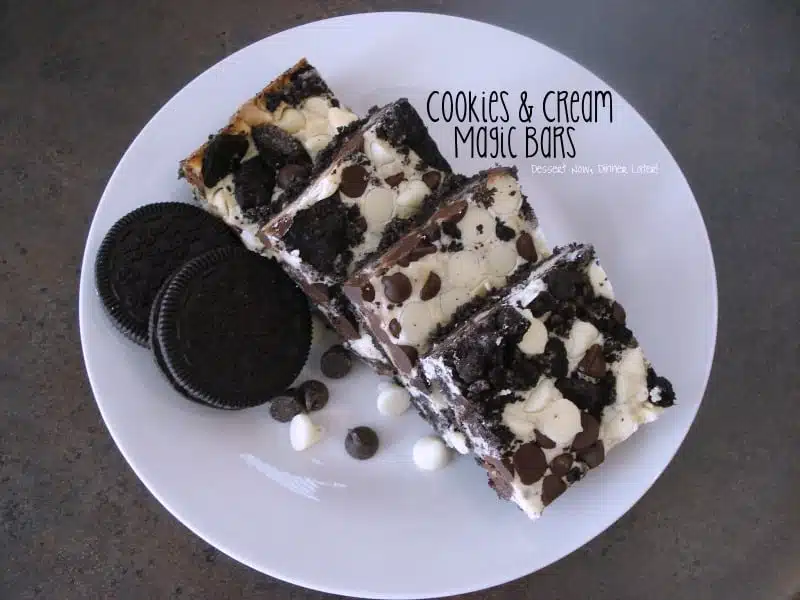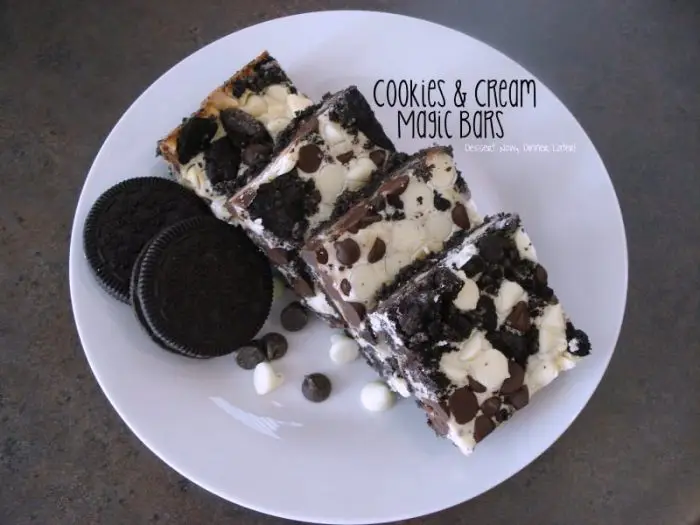 Oh my decadent! I found these bars through pinterest, because I obviously spend a lot of time pinning food to make later. These are amazing! Easy & oh so rich! They come out of the pan easily too, which is always a bonus!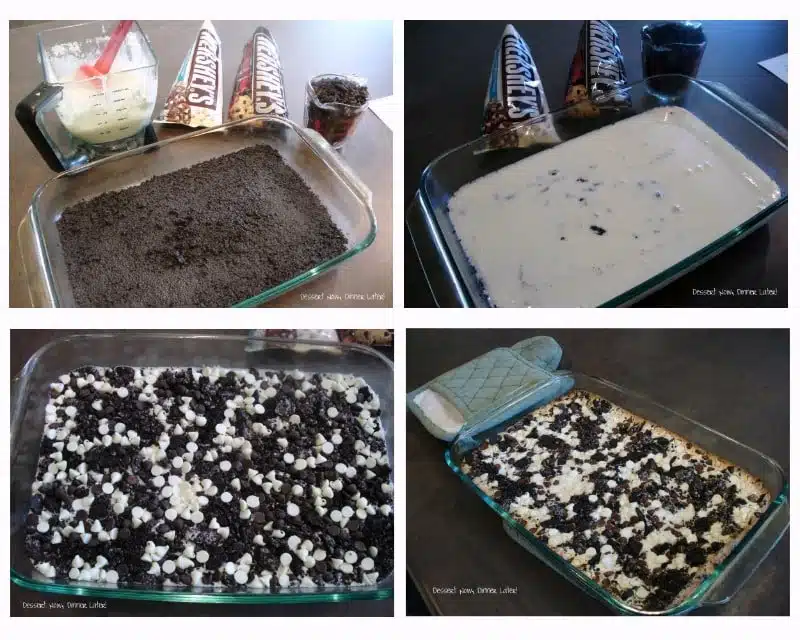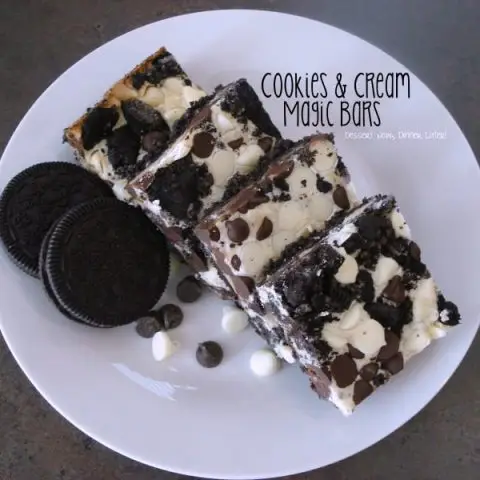 Cookies & Cream Magic Bars
Ingredients
1/2 cup butter, melted
20 Oreo cookies, crushed fine into crumbs
1 (14oz) can sweetened condensed milk or homemade
8 Oreo cookies, rough chopped into chunks
1/2 cup dark/semi-sweet/milk chocolate chips
3/4 cup white chocolate chips
Optional: Substitute any amount of the chips with chopped up cookies & cream bars/kisses/drops
Instructions
Preheat oven to 350*F. Coat 9x13" pan with cooking spray.
Pour melted butter into pan (Can put pan with butter in the oven while it preheats to melt the butter.) Add Oreo crumbs & stir. Pat evenly with the bottom of a measuring cup. Mixture is fairly wet.
Pour sweetened condensed milk evenly over the top of the crumbs.
Sprinkle Oreo chunks & chips randomly over the top of the condensed milk layer. Pat down gently with your hand.
Bake 20-30 minutes. Length depends on the type of pan you use. Glass cooks faster than metal.
Allow to cool completely before cutting & serving.