Quick Sausage Jambalaya
This post may contain affiliate links, meaning that I may receive a commission at no cost to you if you use a link provided. All opinions shared are my own. You can review my full disclosure policy here.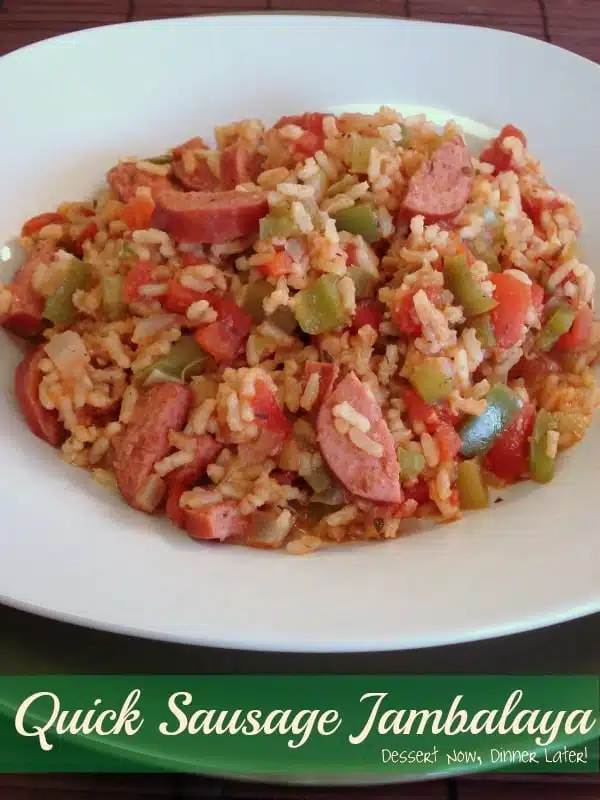 When my husband & I were first married we ate a lot of, dare I say, box dinners! Yikes, I know. Well, they were quick fixes after a long day of school & work for the both of us. We loved the Zatarain's Jambalaya, but haven't had it in forever & recently when my husband asked me to make some jambalaya, I figured now was a good time to make the dish homemade.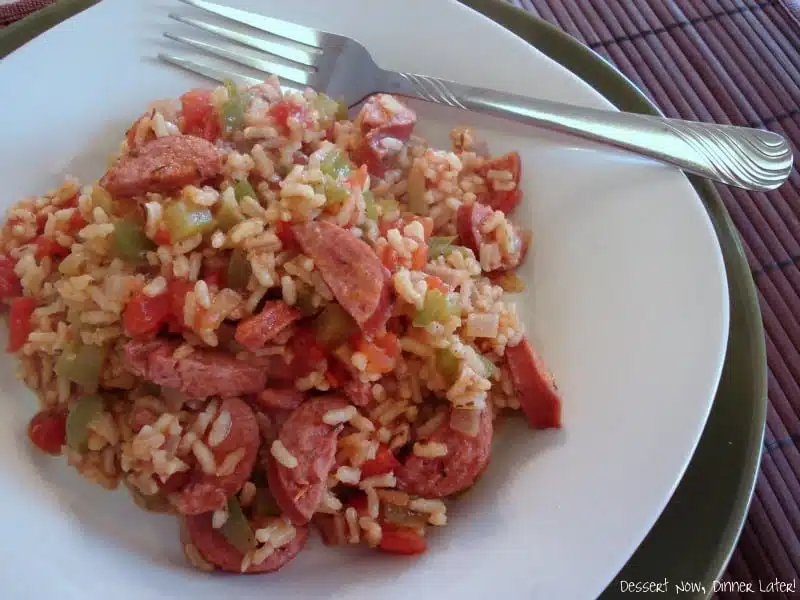 After looking at several different recipes, this is the version I have come up with. We LOVED it! My husband even said it was better than the box! I sure hope so! Haha! It has a good heat to it & loads of flavor. And honestly this recipe is pretty quick to throw together. Probably the same time as the box, but way fresher & better! This is definitely taking place of the box dinner.
Side note: My Dad is from Louisiana, & said it tasted pretty good! I guess that means it's legit. A little spicy for our little kids, but a little ranch or sour cream remedies that just fine. Enjoy!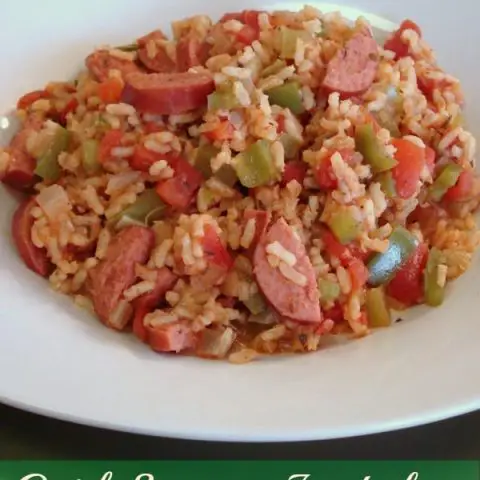 Quick Sausage Jambalaya
Ingredients
1 (13oz) pkg chicken sausage/kielbasa cut into pieces
1/2 small onion, chopped
1 green pepper, chopped
4 garlic cloves, minced
1 1/2 tsp paprika
1 tsp salt
1 tsp garlic powder
1/2 tsp onion powder
1/4 tsp black pepper
1/4 tsp cayenne pepper
1/2 tsp oregano
1/2 tsp thyme
1-14.5 oz can small diced tomatoes, whole/undrained
1 cup chicken broth (or 1 cup water + 1 tsp bouillon)
1 1/2 cups Minute Rice (white or brown)
1 Tbsp Canola Oil
Instructions
In a large skillet with a small amount of oil, brown sausage.
Add onion, pepper, & garlic to the sausage & saute for 5 minutes until softening & starting to get translucent.
Add spices all at once. Stir until fragrant (30 seconds.)
Add the whole can of tomatoes, broth & rice. Bring to a boil. Cover & simmer 7-10 minutes or until the rice is cooked & most of the liquid is absorbed. Serve hot & enjoy!