Crockpot Asian Sesame Chicken
This post may contain affiliate links, meaning that I may receive a commission at no cost to you if you use a link provided. All opinions shared are my own. You can review my full disclosure policy here.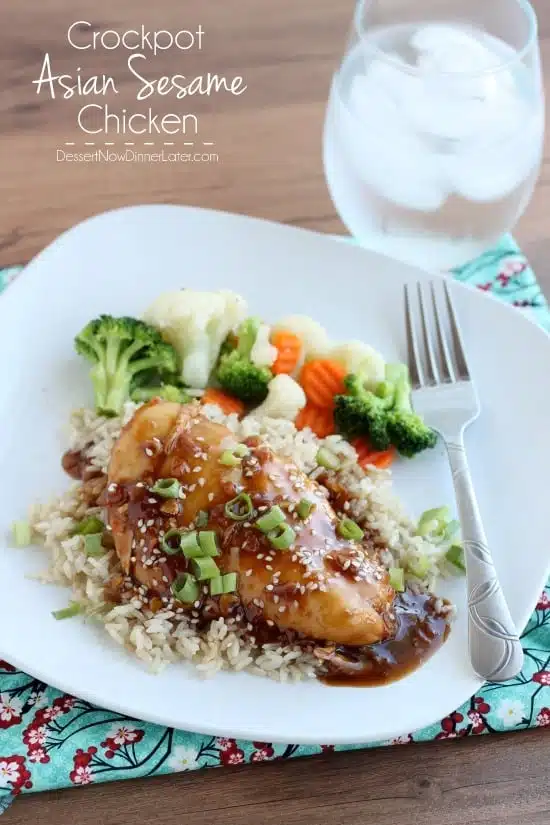 I know we had a crockpot meal post just a couple of days ago, but it's summer, and you need these dinner ideas, okay? This Crockpot Asian Sesame Chicken doesn't need shredding, although you could if you wanted, and it's nice and saucy to put on some brown rice and mixed vegetables.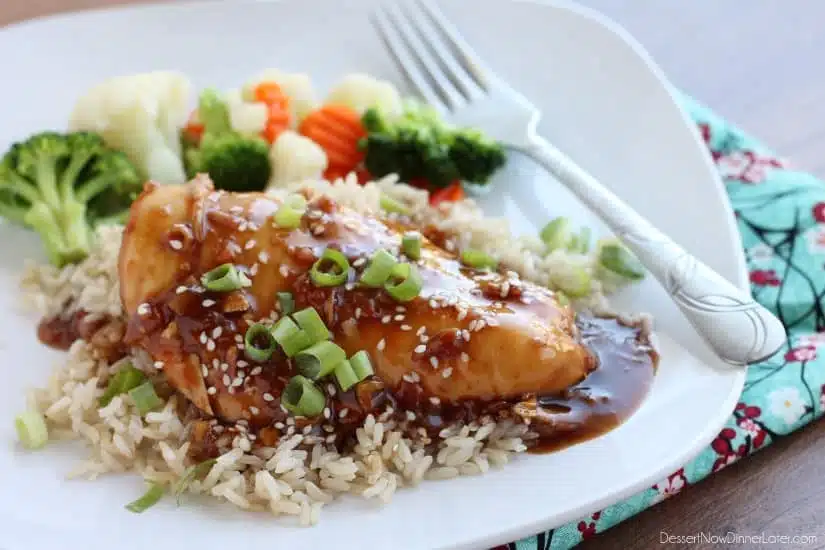 I was actually really impressed with this meal because we all know that crockpot dinners don't look the most appetizing all the time, but with this one, you cook the chicken by itself, drain the natural juices from the chicken, and then add the sauce until it's hot. That's why it's so thick and glossy looking, instead of thin and less appetizing.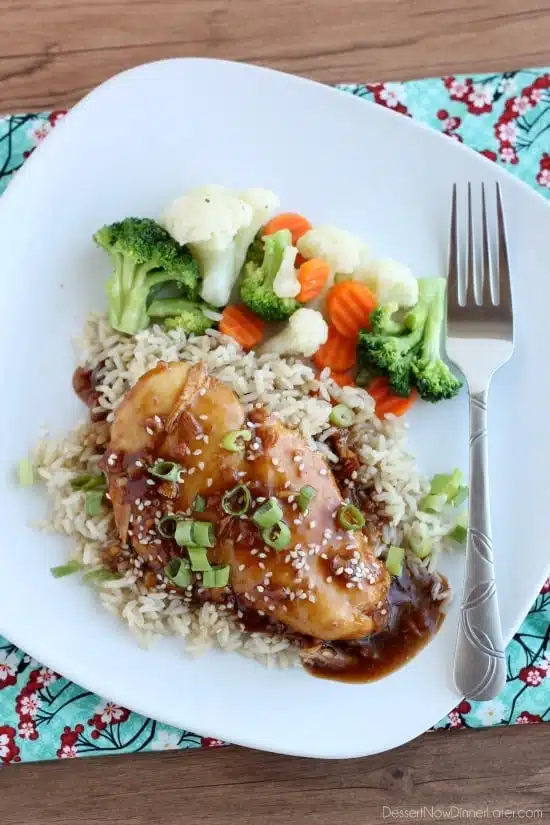 So anyway, this Crockpot Asian Sesame Chicken uses my favorite Kraft dressing, Light Asian Toasted Sesame, with a few extra ingredients. We loved this easy meal and already have it on the menu again! Enjoy!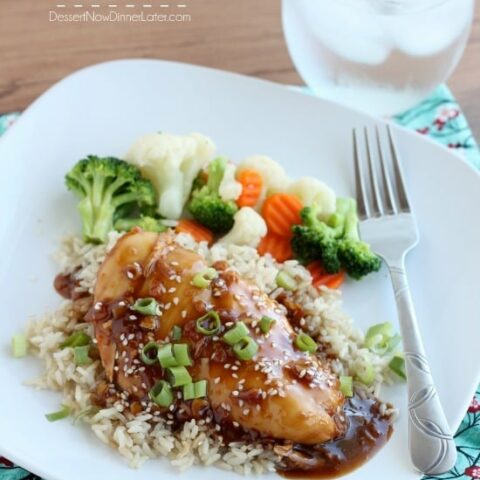 Crockpot Asian Sesame Chicken
Ingredients
4 Boneless Skinless Chicken Breasts, thawed
8 oz Kraft Light Asian Toasted Sesame Dressing (1/2 the bottle)
1/3 cup Smucker's Apricot Preserves
1 packet Dry Lipton Onion Soup Mix
Sesame Seeds
Chopped Green Onions
Instructions
Cook the chicken in a crockpot with a lid, on high, for 3 hours.
After 3 hours, drain the juices from the crockpot.
Mix together the Asian Toasted Sesame Dressing, Apricot Preserves, and Dry Onion Soup Mix.
Pour mixture over chicken, cover with the lid, and cook on high for another 30 minutes, or until heated through.
Transfer chicken to a plate, spoon some sauce on top, and sprinkle with Sesame Seeds and Chopped Green Onions.
Nutrition Information:
Yield: 4
Amount Per Serving:
Unsaturated Fat: 0g
Recipe from The Frugal Girls and re-written in my own words.