Baked Orange Chicken
This post may contain affiliate links, meaning that I may receive a commission at no cost to you if you use a link provided. All opinions shared are my own. You can review my full disclosure policy here.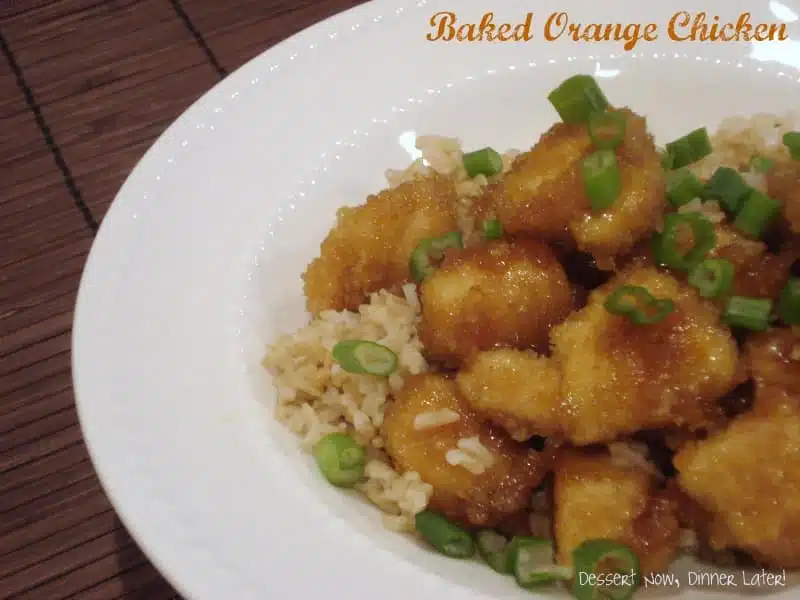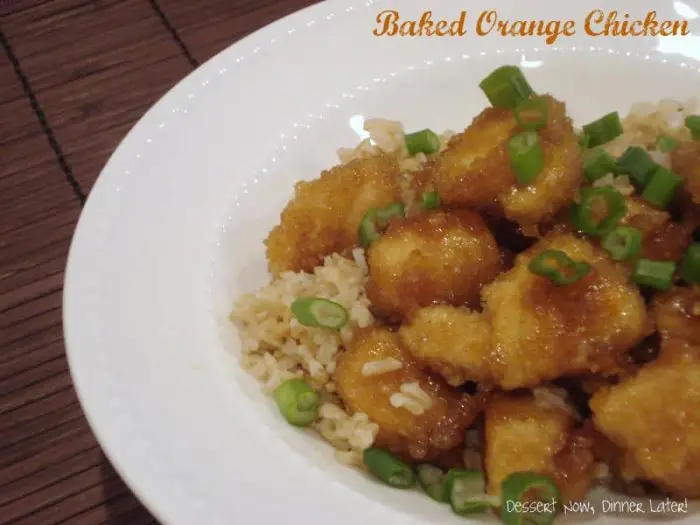 I am still trying to find that perfect orange chicken recipe. If you have it will you let me know? The last one I did, was a complete dud, but I should have known by how few ingredients were in it. This one is much more authentic tasting & I baked the chicken to take out the fat from frying it.
I also am adjusting the sauce so there is a little more for your liking. It was the perfect amount to coat the chicken, just not enough to have that extra to add to the rice. All in all, this was a very pleasing meal.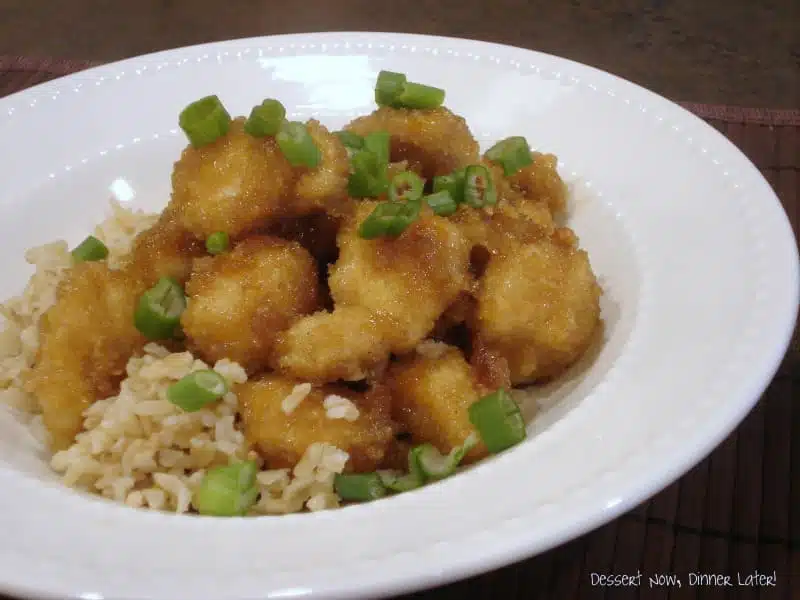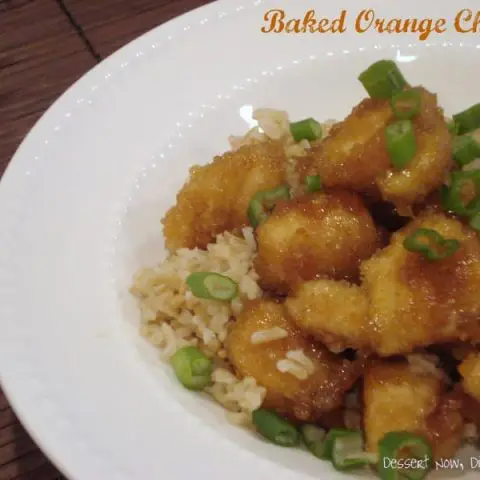 Baked Orange Chicken
Ingredients
1 pound boneless skinless chicken breasts (about 2 breasts, cut into 1-inch cubes)
1/4 cup flour
1/2 tsp garlic powder
1 tsp kosher salt
1/2 tsp pepper
1 large egg
2 Tbsp milk
1 1/2 cups panko
2 medium oranges; zest from one fresh squeezed juice from both (approximately 3/4 - 1 cup juice)
Water (added to juice to make 1 3/4 cups liquid when combined with fresh juice)
1/4 cup + 2 Tbsp rice vinegar
3 Tbsp low sodium soy sauce
1 cup brown sugar
1 tsp finely grated ginger
2 cloves garlic minced
2 Tbsp cornstarch
2 Tbsp COLD water
chopped green onions
Instructions
Heat oven to 425*F. In three separate dishes/plates combine the flour, garlic powder, salt & pepper into the first; the egg & milk whisked into the second; & the panko in the third.
Coat each piece of chicken. First in the flour mixture (I tossed all my chicken in this mixture all at once), then egg, then panko. Place each coated piece of chicken on a thoroughly greased baking sheet.
Bake chicken for 10 minutes. Then flip/stir up the chicken & cook an additional 10 minutes or until cooked all the way through & crispy on the outside.
While chicken cooks in the oven, combine orange juice, zest, water, rice vinegar, & soy sauce in a saucepan over medium heat for a few minutes. Stir in brown sugar, ginger, & garlic letting it come to a boil. Make a slurry with your cold water & cornstarch. Pour slurry into boiling sauce until it thickens. Keep warm.
Once the chicken is out of the oven, spray a large saucepan/wok with pan coating & add chicken on high heat. Toss chicken a little bit & gradually add sauce until chicken is coated well. (The sauce should sizzle when it hits the pan.) Reserve leftover sauce.
Serve chicken with rice, green onions & extra sauce.