Homemade Sweetened Condensed Milk + Video
This post may contain affiliate links, meaning that I may receive a commission at no cost to you if you use a link provided. All opinions shared are my own. You can review my full disclosure policy here.
This easy homemade Sweetened Condensed Milk recipe can be made with your blender in 2 minutes or less! Use it in dessert recipes (cakes, pies, bars, etc.), mix it in drinks (coffee, tea, lemonade, etc.), or use it to make ice cream. The possibilities are endless.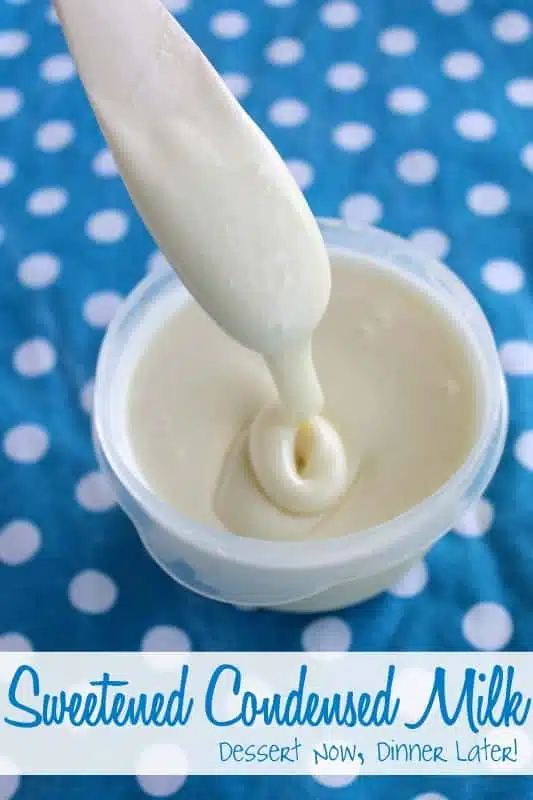 Making your own sweetened condensed milk is super easy, and delicious. I don't usually have it on hand, but thanks to food storage, I usually have powdered milk on hand, which is what this recipe uses. This recipe is so EASY, seriously. You will never buy another can of this stuff ever again.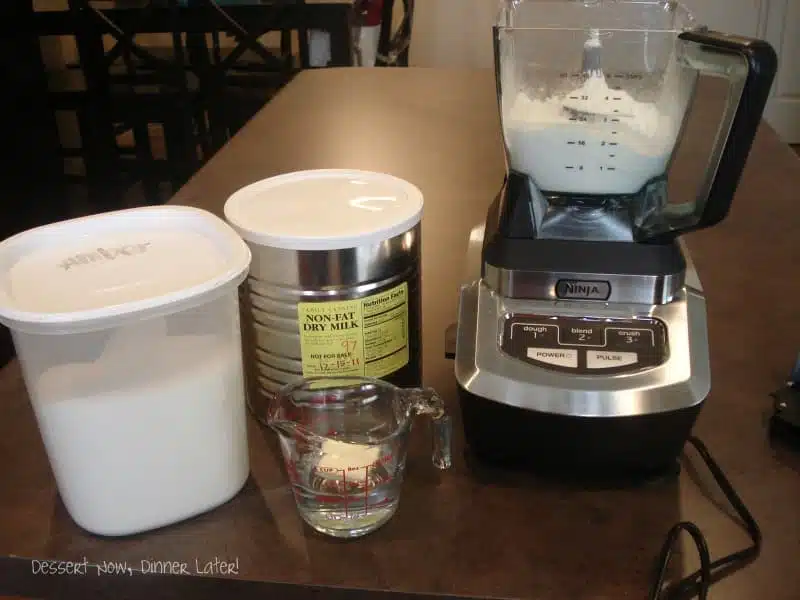 Before you say, "Oh I found another method of doing this," forget about it. Do it this way for sure! When I first learned you can make your own sweetened condensed milk at home, the recipe I tried had you whisk it in a pot over the stove. It was always super lumpy and I was miserable trying to make it work. I am so glad I found out about the blender method!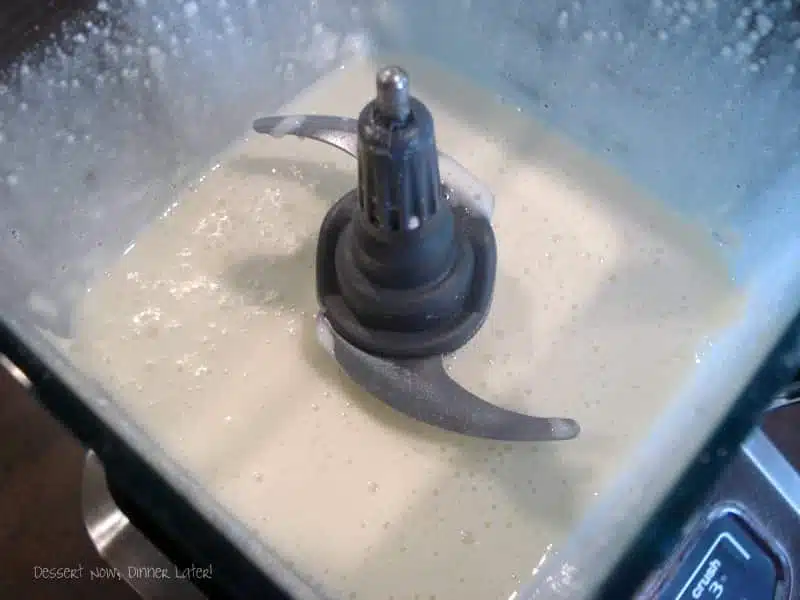 After you have whipped up your super easy sweetened condensed milk, use it in any of these delicious recipes!
ICE CREAMS:
CAKES AND COOKIES:
PIES AND BARS:
OTHER TREATS: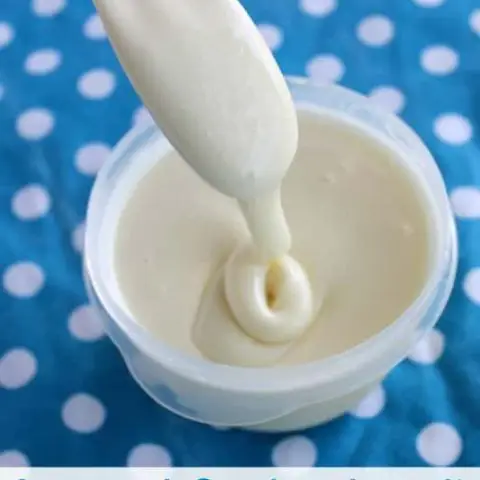 Sweetened Condensed Milk
Ingredients
1 cup sugar
1 cup dry powdered milk
1/2 cup water
1 Tbsp butter
Instructions
Put sugar and powdered milk in a blender.
Put water and butter in a large microwaveable dish and let it come to a boil in your microwave; about 45-60 seconds. Keep an eye on it.
Add HOT water/butter mixture to mixer and blend until sugar dissolves. Scrape the sides if you need to and blend again.
The sweetened condensed milk will thicken more as it cools. Stays good in the fridge for 7-10 days.
Notes
*For best results, cool completely before using in dessert recipes.