No Churn Chocolate Peanut Butter Cup Ice Cream
This post may contain affiliate links, meaning that I may receive a commission at no cost to you if you use a link provided. All opinions shared are my own. You can review my full disclosure policy here.
This No Churn Chocolate Peanut Butter Cup Ice Cream has a chocolate cream base, swirls of peanut butter, and mini peanut butter cups throughout.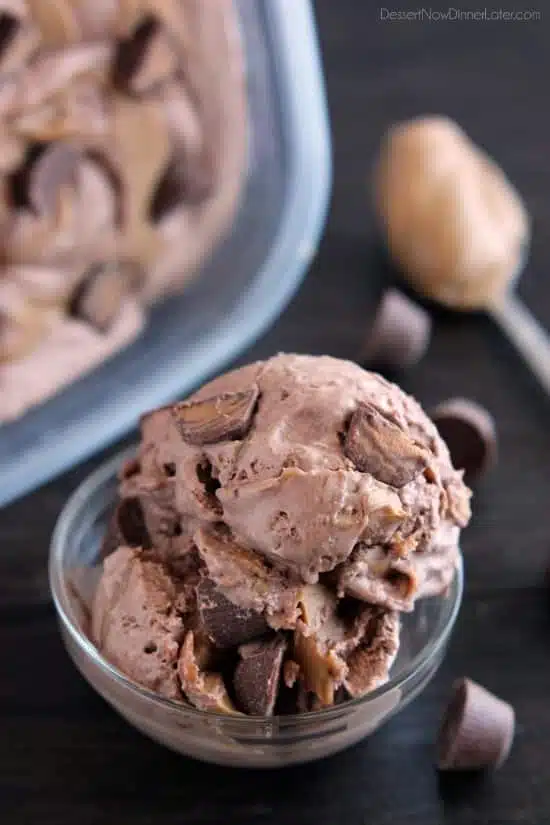 I know summer is practically over, but ice cream is great comfort food all year round! This is one of two recipes I'm sharing today to add more no churn/no machine recipes to my collection with the Cake Batter flavor I already have posted. Pin it, make it, or save the recipe for later because you will want to try it!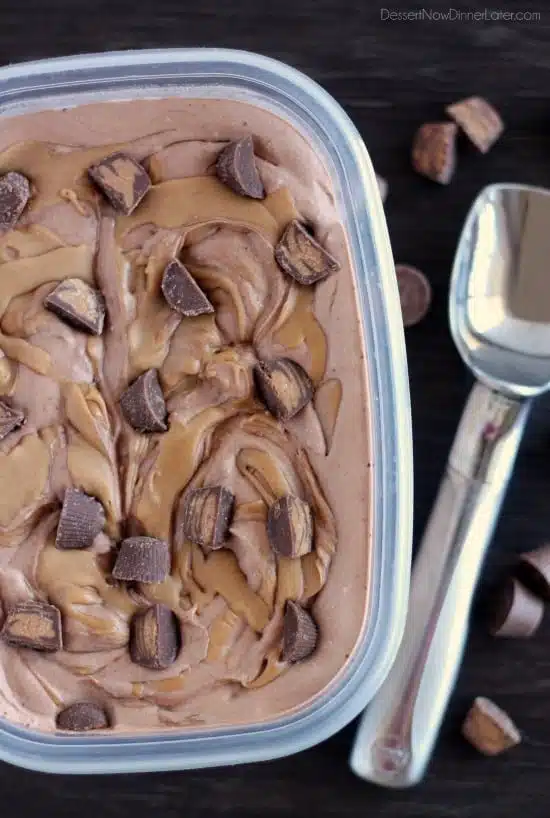 If you haven't noticed by now, I like chocolate… and peanut butter. And I LOVE peanut butter cups! I'm obsessed, I guess you could say, but sometimes a girl just needs her chocolate, and I love the saltiness that the peanut butter adds to the sweetness from chocolate. It's a match made in heaven!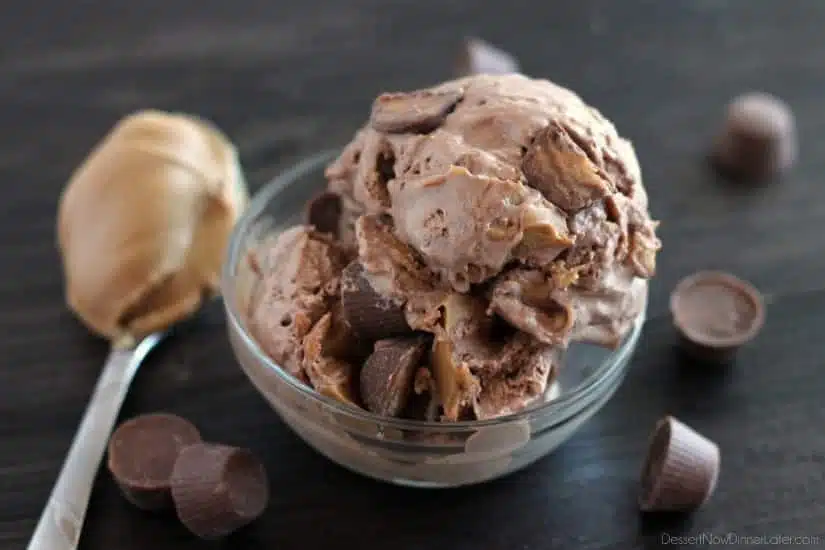 Make this ASAP! I mean, just look at this no churn chocolate peanut butter cup ice cream… it's creamy, dreamy, and has swirls of peanut butter throughout! Add as much of the good stuff (a.k.a. peanut butter cups and peanut butter swirls) as you want, it's homemade!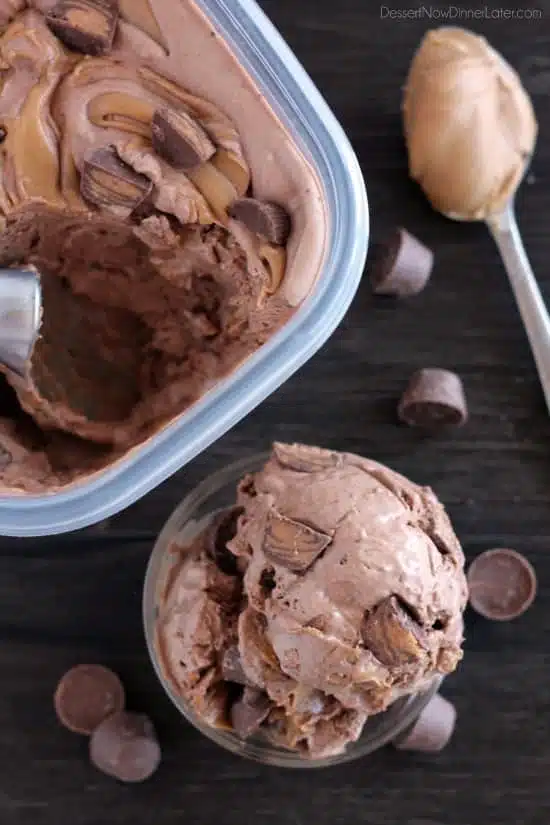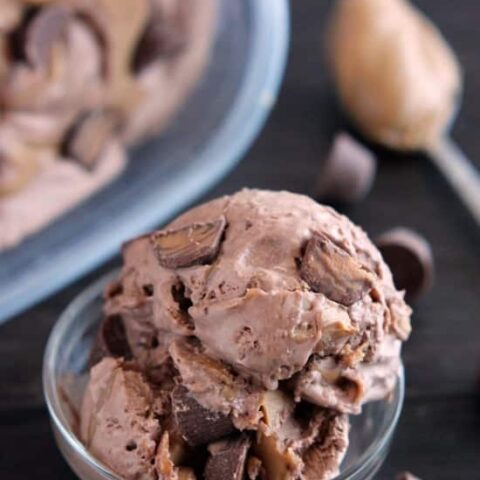 No Churn Chocolate Peanut Butter Cup Ice Cream
Ingredients
2 cups (1 pint) heavy whipping cream
1 (14oz) can sweetened condensed milk (I used fat free)
1/2 cup cocoa powder, sifted
50 mini peanut butter cups, halved (about 1 cup)
1/2 cup peanut butter, melted and cooled slightly (about 15 to 20 seconds in the microwave)
Instructions
In the bowl of a stand mixer with the whisk attachment, whip the heavy cream until stiff peaks, about 3½ minutes on high speed.
In a separate large bowl, combine the sweetened condensed milk and sifted cocoa powder. Fold the whipped cream into the chocolate mixture until no white streaks appear.
Gently fold in most of the halved peanut butter cups, saving a few for the top, for looks.
Using a 2 quart container, pour ⅓ of the chocolate mixture. Drizzle with the melted peanut butter. Pour another ⅓ of the chocolate mixture; drizzle with peanut butter. Pour the last ⅓ of the chocolate mixture. Drizzle with peanut butter, and swirl with a knife. Top with remaining halved peanut butter cups.
Freeze 6 hours or until firm; freezing overnight is good. Store in the freezer.
Nutrition Information:
Yield: 16
Amount Per Serving:
Unsaturated Fat: 0g