Chocolate Chip Macaroons
This post may contain affiliate links, meaning that I may receive a commission at no cost to you if you use a link provided. All opinions shared are my own. You can review my full disclosure policy here.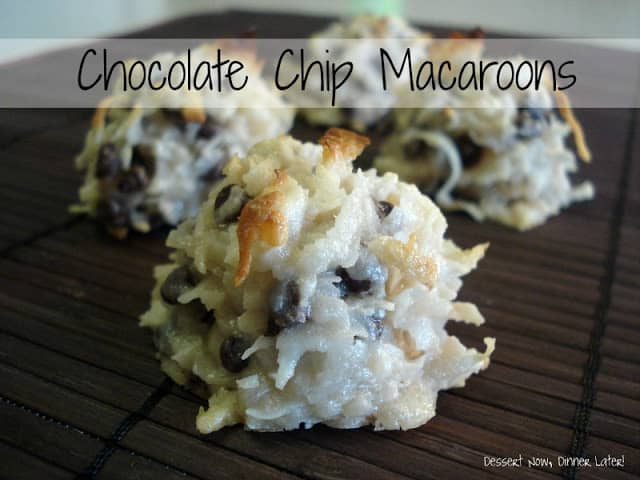 I used to make these in a bakery I worked in. They really don't need a recipe, per se. You basically want your mixture to be wet, but moldable.
We never measured when we would make them. We would always add more sweetened condensed milk, coconut, or flour as needed. They are so quick to come together & people love them!
The chocolate chips were always the popular ones, obviously, who doesn't like chocolate? So here is a simple recipe that will make an easy cookie to share during the holidays, or whenever you want a coconut treat.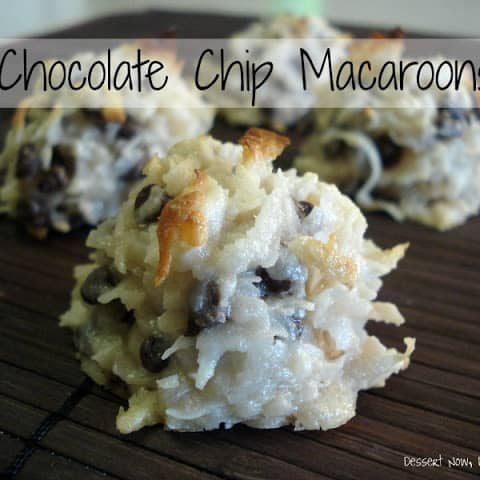 Chocolate Chip Macaroons
Ingredients
14 oz bag sweetened coconut flakes (about 5 1/3 cups)
1/3-1/2 cup all-purpose flour (use the larger amount for high altitudes)
1/4 tsp salt
1/2-3/4 cup MINI semi-sweet chocolate chips (regular chocolate chips don't work well)
14 oz can sweetened condensed milk (NOT evaporated milk)
1 tsp vanilla
Instructions
Combine dry coconut flakes, flour, salt and chocolate chips in a bowl. Toss together to combine.
Pour sweetened condensed milk and vanilla over dry ingredients. Stir with a spatula until thoroughly combined. The mixture should be wet, but come together.
With a #40 cookie scoop, lightly pack the scoop and round any coconut pieces that might be stringy on the edges. Make sure that when you scoop the cookies, it's solid enough so it doesn't fall apart when it bakes, but don't overpack it so much that it won't bake through.
Place cookies on a parchment lined baking sheet. Lightly grease parchment with cooking spray. (You can place cookies an inch or so apart; they don't spread much.)
Bake at 350 degrees Fahrenheit for 10-13 minutes. Or until lightly browned on top and bottom.