Key Lime Pie Ice Cream
This post may contain affiliate links, meaning that I may receive a commission at no cost to you if you use a link provided. All opinions shared are my own. You can review my full disclosure policy here.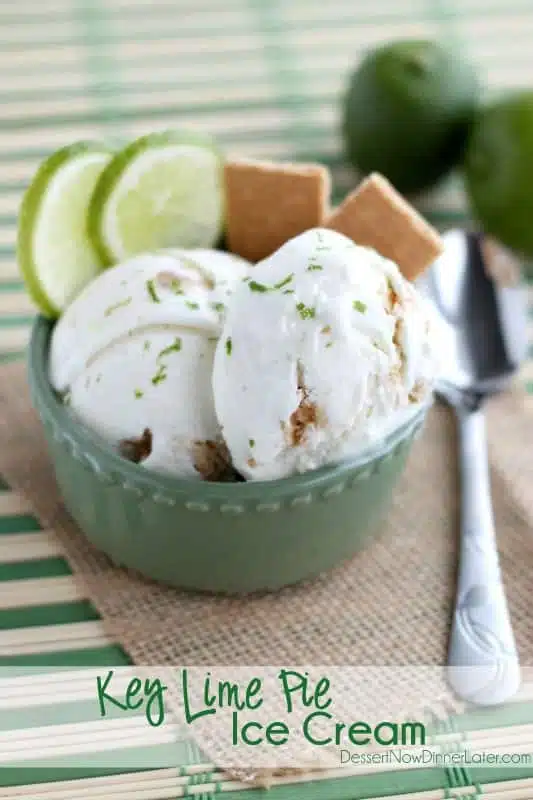 If you are a new reader of my blog you probably have no idea what's coming… I have a serious LIME ADDICTION!!! I am not even kidding. I am a citrus lover of all kinds, but lime has always been my number one! And since a certain green holiday is coming up (St. Patrick's Day), you can prepare for more lime recipes, and some other green stuff too.
Now let me tell you about this Key Lime Pie Ice Cream. Basically, I wish they sold it in the store, but it doesn't matter because I can make it at home and it's way easy. It's tangy, it's smooth; the sweetened condensed milk really makes it taste just like the pie, and my favorite part is the soft bits of graham cracker pieces. I am typically a cookies and cream ice cream type gal. I hate chocolate chip because I don't feel like I should be biting hard pieces of chocolate when I am trying to enjoy the smooth texture of the ice cream. I do like chunks of things, so long as they are soft (think oreos, or cookie dough).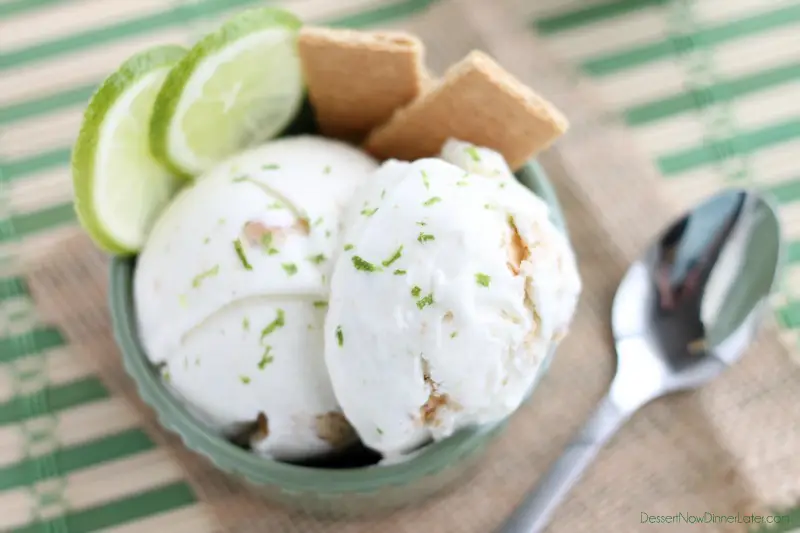 This ice cream is perfectly cool, creamy, and TANGY, with soft-sweet graham cracker pieces. I am pretty much in heaven! I know summer is nowhere near here yet, at least here in Utah, but I am going to eat my ice cream all the same. Loved this!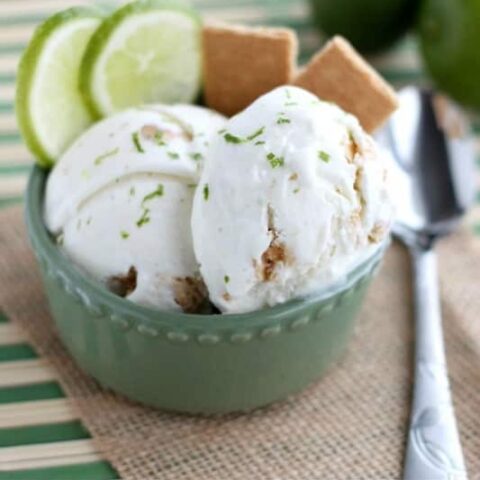 Key Lime Pie Ice Cream
Ingredients
2 cups whole milk
2 cups heavy cream
1 (14oz) can of sweetened condensed milk
3/4 cup key lime juice (Nellie & Joe's)
Zest and juice of 2 limes
1/8 tsp salt
8 graham cracker squares, roughly crushed (NOT CRUMBS, still kind of chunky)
Instructions
In a bowl combine milk, heavy cream, sweetened condensed milk, key lime juice, lime zest, lime juice, and salt.
Stir to combine.
Pour mixture into an ice cream maker and freeze according to directions.
After it has set up mix in the graham cracker crumbs . Put into plastic container(s) (I save large yogurt tubs for my homemade ice cream) and freeze for at least an hour or until firm. *Optional: Serve with additional graham cracker crumbs.
Notes
This ice cream BARELY fit into my 1½ quart ice cream maker, so be careful.
Nutrition Information:
Yield: 12
Amount Per Serving:
Unsaturated Fat: 0g
Need some more LIME inspiration?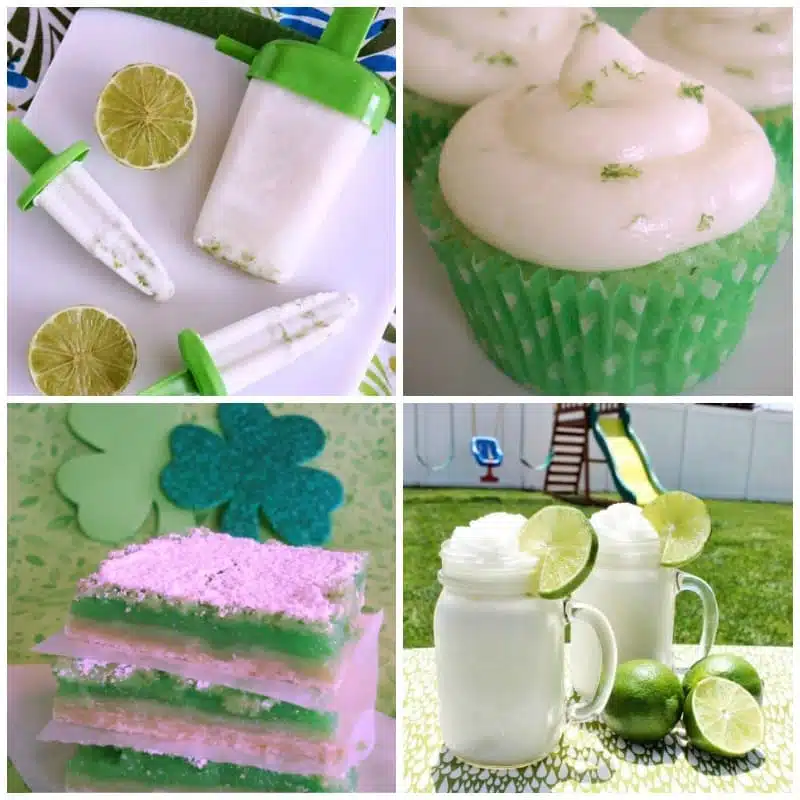 Coconut Key Lime Popsicles | Key Lime Cupcakes | Tangy Lime Bars | Frozen Coconut Limeade