Dole Pineapple Whips & Floats
This post may contain affiliate links, meaning that I may receive a commission at no cost to you if you use a link provided. All opinions shared are my own. You can review my full disclosure policy here.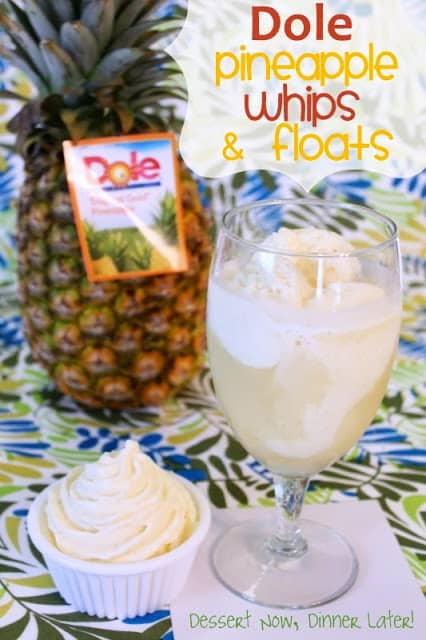 I heart Disneyland! Like, we went in April, & shortly after we got home, we wanted to go again. Anyway, every time we go, we stop at the Dole stand by the Tiki Room. I had only gotten the Dole Whip before our last trip & then just this last time I got the Dole Float, & it rocked my world!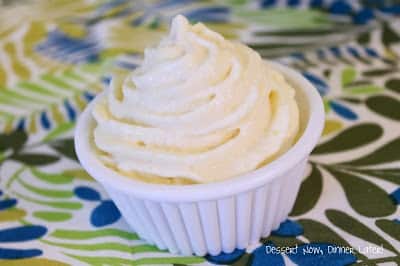 Pineapple ice cream with pineapple juice. Heaven! This copycat recipe is an okay imitation. I would be lying if I said it was exactly like Disneyland, because it's not. I need to try & figure out a way to make pineapple ice cream that is smooth, because no matter how much I pureed the pineapple, it wasn't going to be completely smooth.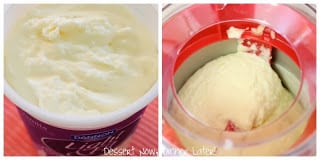 This was a nice cool treat nonetheless. We like to puree the ice cream with the pineapple juice as well. I can always dream I am at Disneyland eating the real deal, right?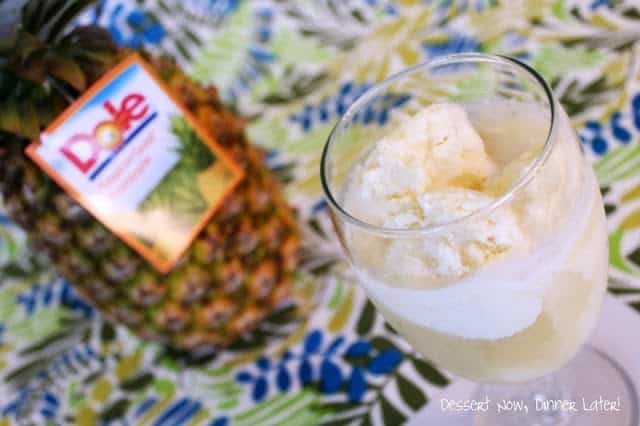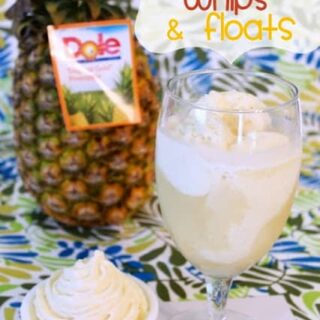 Dole Pineapple Whips & Floats
Ingredients
2 (20oz) cans crushed pineapple
2 Tbsp lemon juice
2 Tbsp lime juice
1/3 cup sugar
1 1/2 cups whipping cream
Pineapple Juice
Sugar, to taste (Optional)
Instructions
Drain crushed pineapple & reserve 2 Tbsp. Set aside.
Place pineapple, lemon juice, lime juice, sugar & reserved 2 Tbsp pineapple juice into a blender or food processor & blend until smooth. (I scraped the sides & let it run a few times.)
Combine pineapple mixture with the heavy cream. Slowly pour half of the mixture into the frozen bowl of an ice cream maker, while it is running. Let it mix for 10-15 minutes or until soft-serve texture. Place ice cream into a clean container & place in freezer.
Quickly repeat with the other half of the mixture, so your frozen ice cream bowl will be cold enough to make ice cream a second time. The second half may take longer; approximately 25 minutes.
Allow ice cream to harden in freezer for 3 hours.
For Dole Floats: Scoop ice cream into cup & top with pineapple juice (may sweeten juice with sugar, if desired.) Serve immediately.
For Dole Whips: Only freeze ice cream for 2 hours. Place one scoop of ice cream in the center of your bowl. Then fill a piping bag with a large tip full of ice cream & swirl the pineapple ice cream around & on top of the scoop in your bowl. Serve immediately.
*NO ICE CREAM MAKER: Puree pineapple, all 3 juices (2 Tbsp each), & sugar. Then freeze the mixture until slushy, about 1½ hours. Whip the whipping cream until stiff peaks & fold into slushy mixture. Return to freezer for an additional hour or until frozen.
Nutrition Information:
Yield: 8
Amount Per Serving:
Unsaturated Fat: 0g
Recipe from High Heels & Grills & instructions re-written in my own words.