How to Cut a Pineapple
This post may contain affiliate links, meaning that I may receive a commission at no cost to you if you use a link provided. All opinions shared are my own. You can review my full disclosure policy here.
Okay ya'll! If there is one thing about summer that I absolutely love, it's FRESH PINEAPPLE! I eat it like candy, and I am not even kidding. It's so much sweeter, juicier, and tastier than canned! I have a really hard time buying canned pineapple now; it's just completely different. So, a couple months ago I demonstrated how to cut a pineapple on the #1 local lifestyle show here in Utah called Studio5. I thought it would be fun to offer a step-by-step picture tutorial for you as well, but if you would like, you can watch my video demonstration (skip ahead to 2:25).
First, cut off the top and bottom of the pineapple creating flat ends. Discard scraps.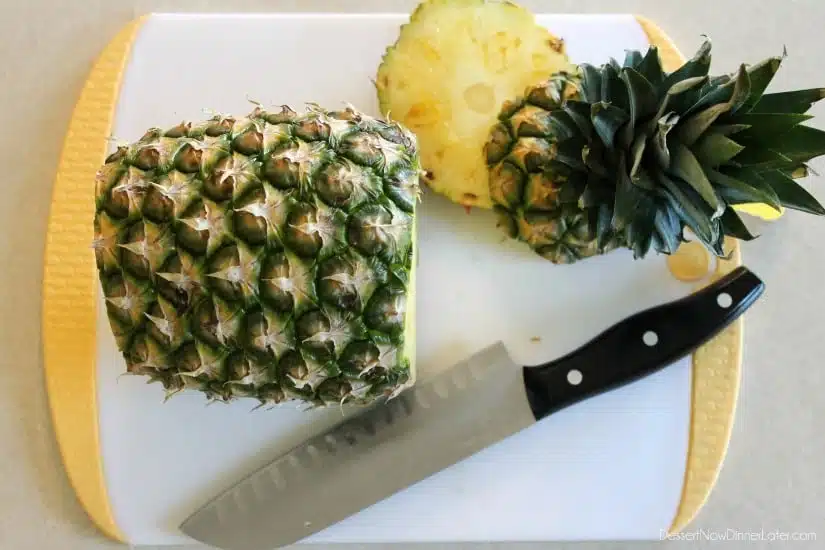 Next, stand the pineapple up, and start shaving off the skin with a knife, sawing back and forth, and curving your knife with the curves of the pineapple.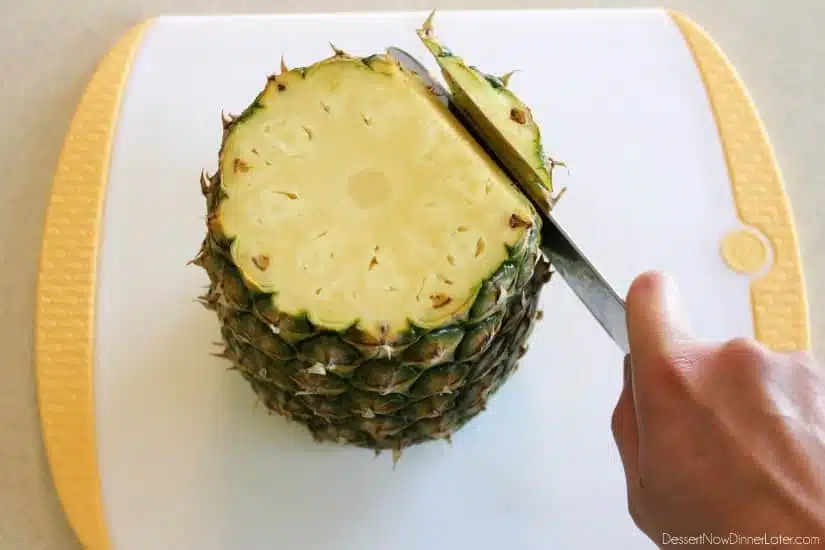 Get as close to the pineapple "eyes" as possible without cutting away too much fruit.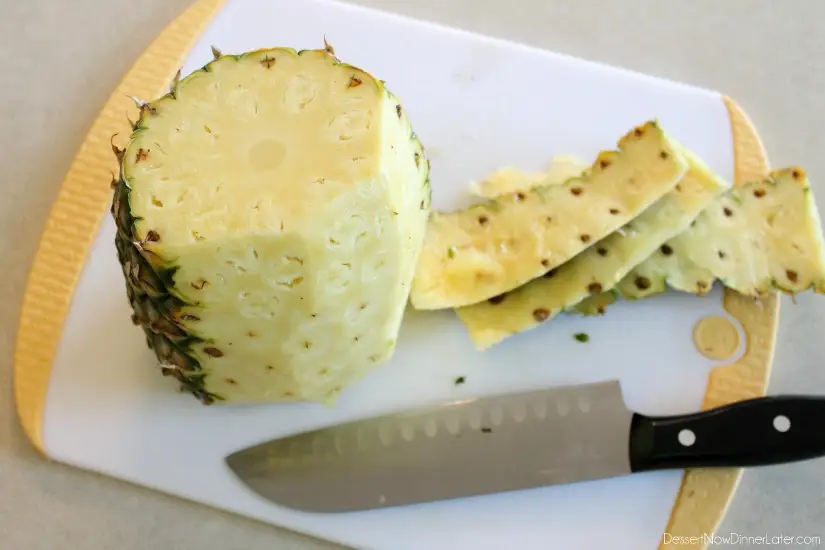 If you miss any of the "eyes," you can use a vegetable peeler to scoop them out.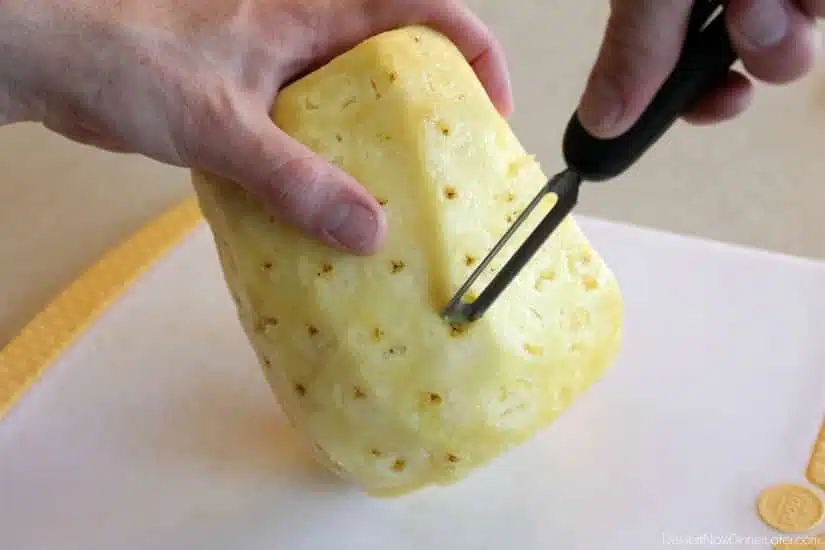 Next, you're going to make 4 cuts right around the center core; then discard the core.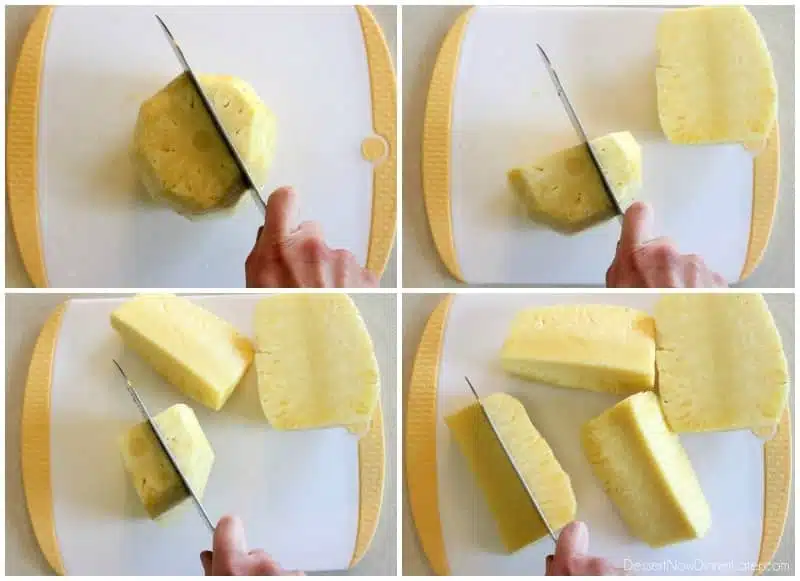 Cut each piece in half width-wise first, then into 1-inch strips, and then into 1-inch chunks.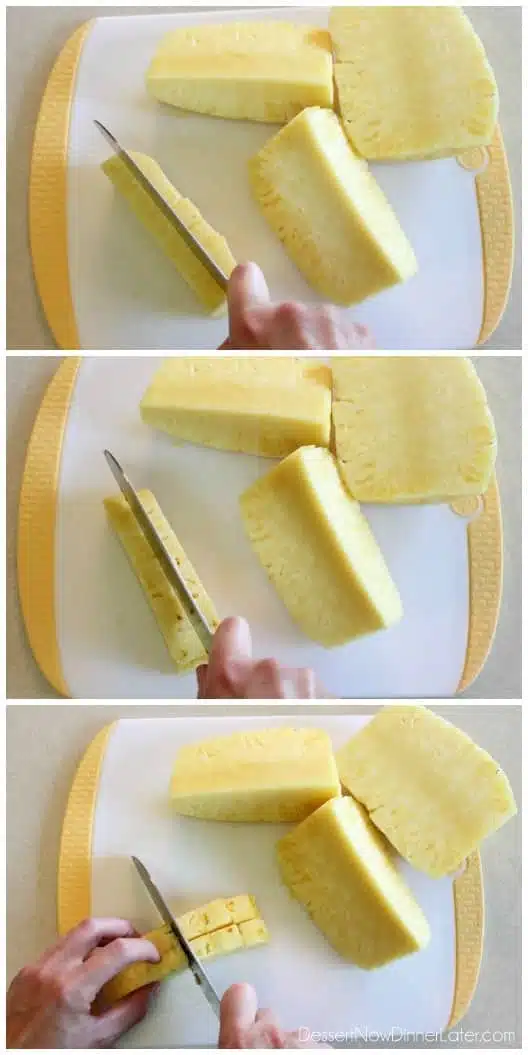 Repeat the process with another piece. Place the flat end on the cutting board to cut the piece in half width-wise. Then cut 1-inch strips, and then 1-inch chunks.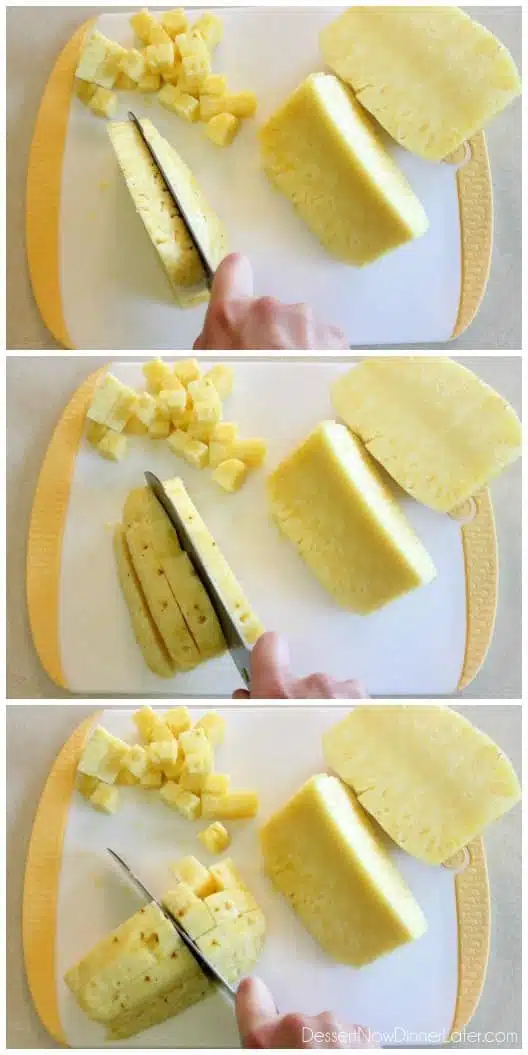 You will need to be really careful with the piece that doesn't have a flat end, when you are cutting it in half width-wise. It might be helpful to start cutting into it, and then hold each piece around the knife. ALWAYS be careful to see where your knife is cutting and where your fingers are. Move slowly and precisely. Then you can cut your 1-inch strips and chunks.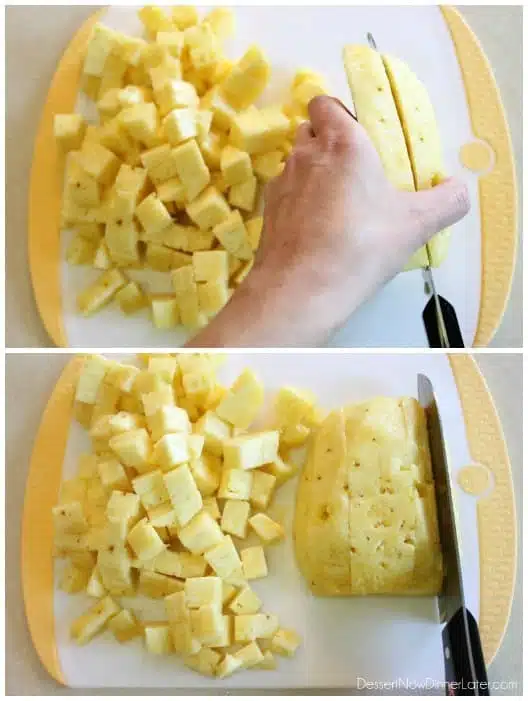 Voila! See?! That wasn't as hard as it seems right?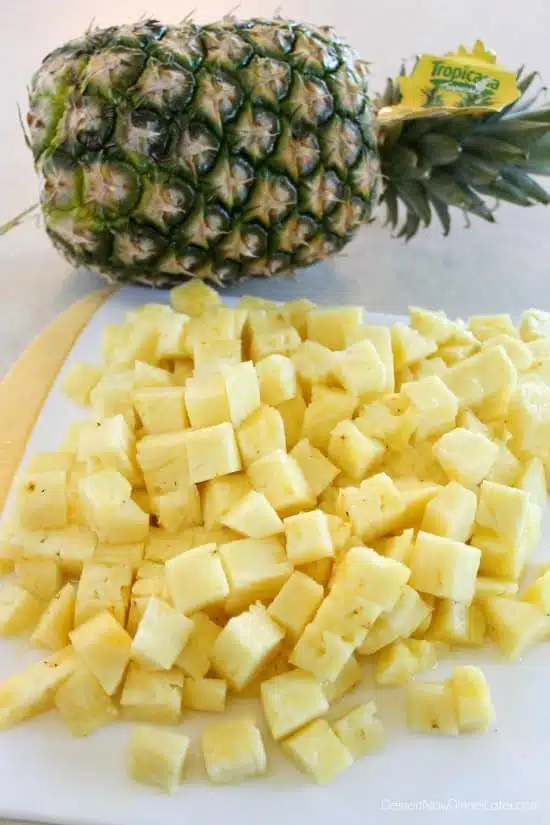 Now you know how to cut a pineapple. Feel free to pin any of these images, watch my video (skip to 2:25), and share the knowledge with your friends!