Lime Pie
This post may contain affiliate links, meaning that I may receive a commission at no cost to you if you use a link provided. All opinions shared are my own. You can review my full disclosure policy here.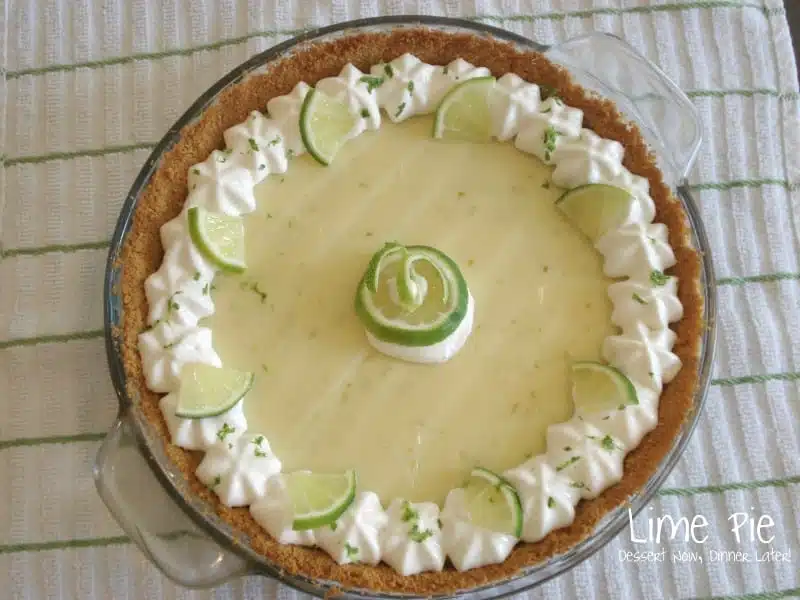 This is my final recipe for my ode to limes, at least for now. I started making this pie in a bakery I worked in & it is so ridiculously easy & delicious.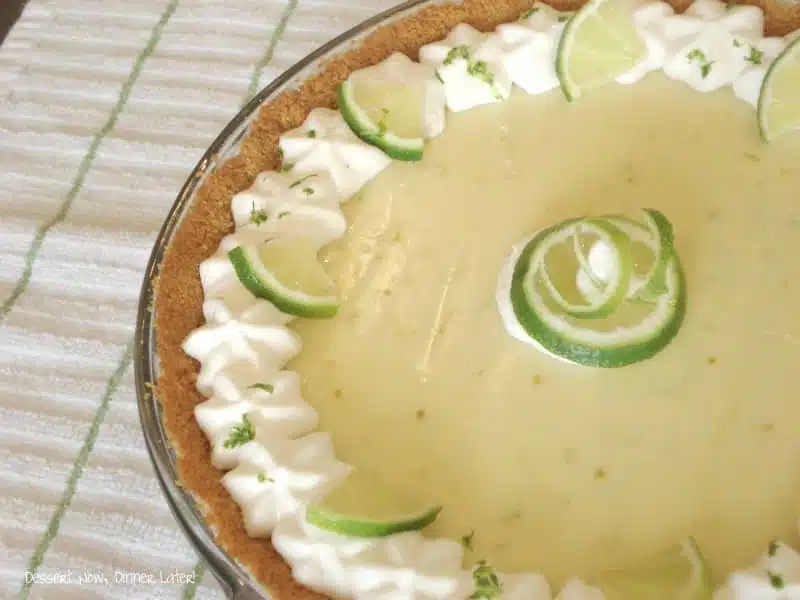 I like my lime to stand out in recipes, so I adjusted the recipe to make it more robust. With whipped cream on top, this pie is heavenly!!!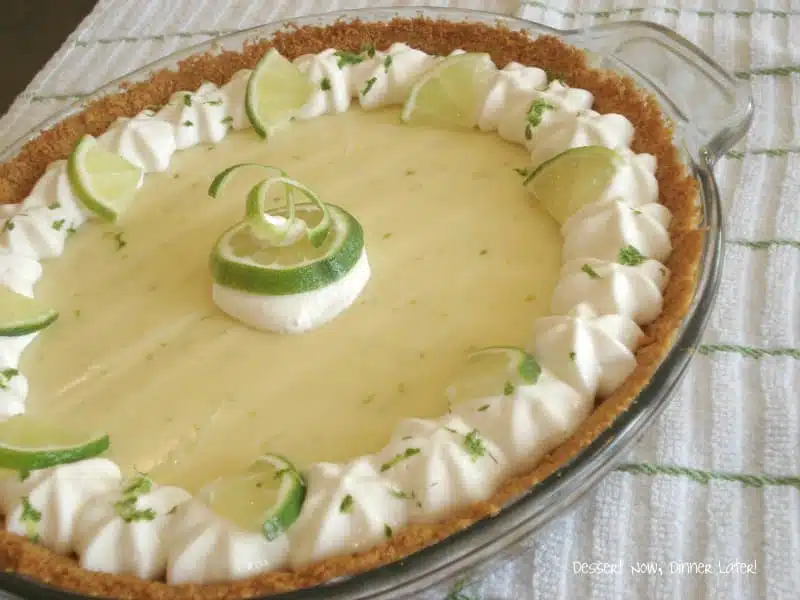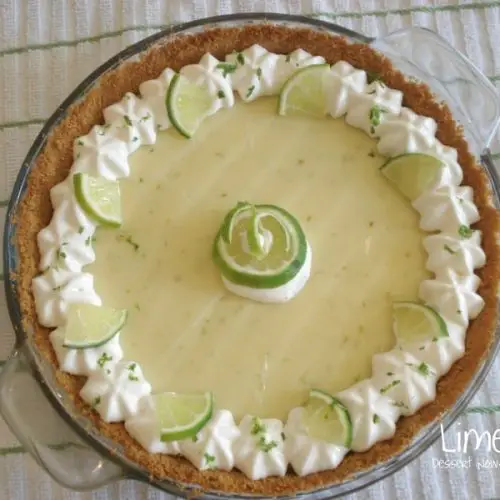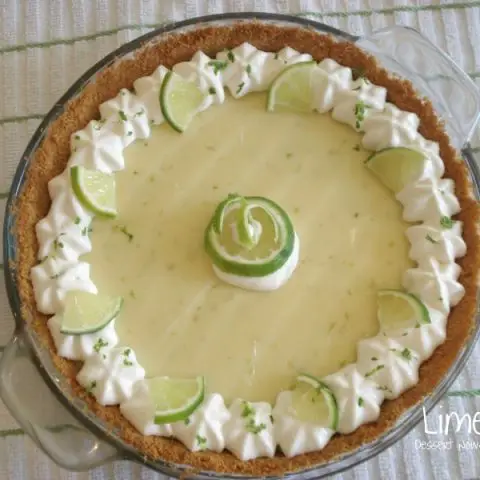 Lime Pie
Ingredients
Graham Cracker Crust:
1 sleeve graham crackers (9 grahams + 1 or 2 more, if crust is too wet)
6 Tbsp melted butter
Lime Filling:
2 (14oz) cans sweetened condensed milk
2 egg yolks
1/4 tsp salt
1 Tbsp lime zest (from 1-2 limes)
3/4 cup lime juice (3-4 juicy limes)
Instructions
Preheat oven to 350 degrees Fahrenheit. In a food processor, crush graham crackers until they resemble fine crumbs. Melt butter & add to crumbs. If the crumbs are really fine and wet with butter, crush 1 or 2 more graham crackers and add just enough to the crust mixture to make it come together. Press evenly in the bottom of a pie dish. Bake for 8-10 minutes or until golden brown.
In a medium bowl, just before crust is done, combine all filling ingredients with a whisk until well blended & thick. Pour into hot crust & bake an additional 10-12 minutes until filling is solid when jiggled in the pan.
Let cool completely. Keep refrigerated. Serve with whipped topping.
*This recipe can be used for lime pie bars as well. Just press the crust into a square baking dish & half the recipe for filling; follow the rest of the steps as usual.