Cilantro Lime Vinaigrette
This post may contain affiliate links, meaning that I may receive a commission at no cost to you if you use a link provided. All opinions shared are my own. You can review my full disclosure policy here.
This Cilantro Lime Vinaigrette makes a great salad dressing or marinade for veggies and meat. It's creamy, tangy, and robust!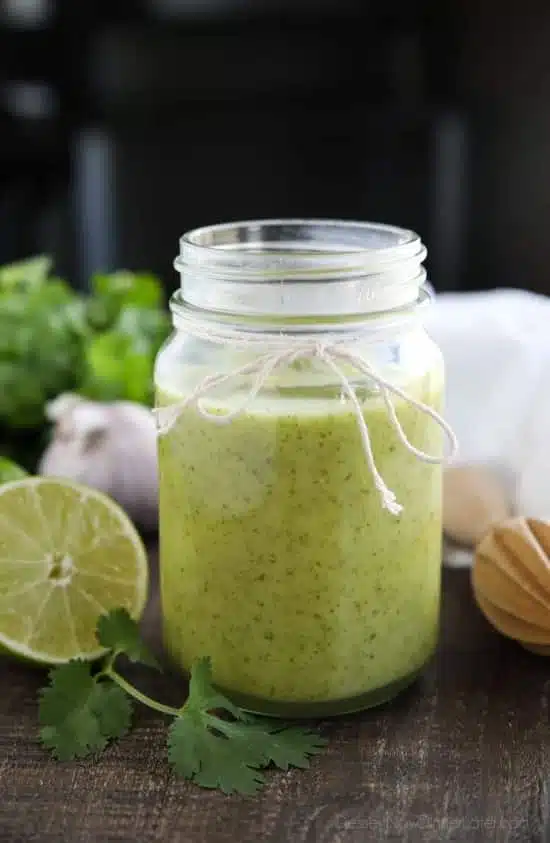 Summer, grilling, and salads go hand-in-hand all summer long. This Cilantro Lime Vinaigrette is great for salads, meats, tacos, you name it! It's full of flavor and so easy to make. You'll want to put it on everything!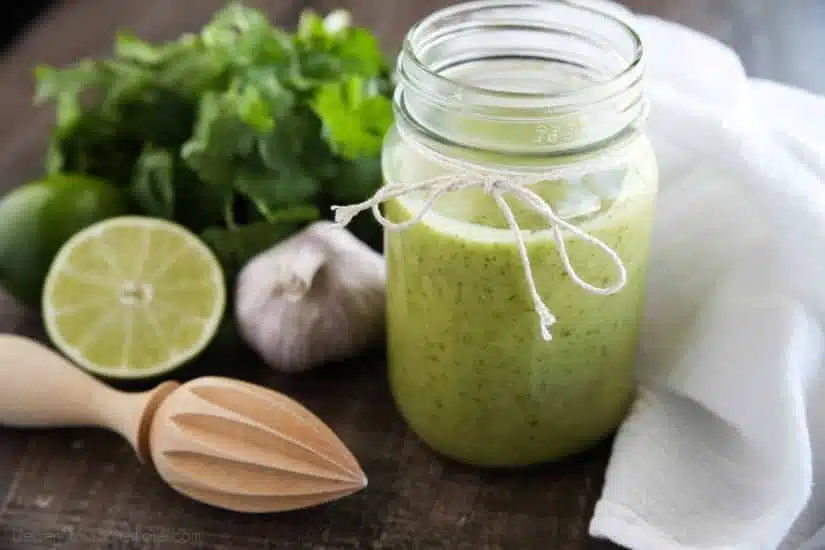 This cilantro lime dressing recipe is actually one that I made and shared 5 years ago. I thought I would give it a face lift since I love it so much, and my photography back then just didn't do it justice! I was excited to try it again. It may even compare to Cafe Rio's cilantro lime salad dressing. Yum!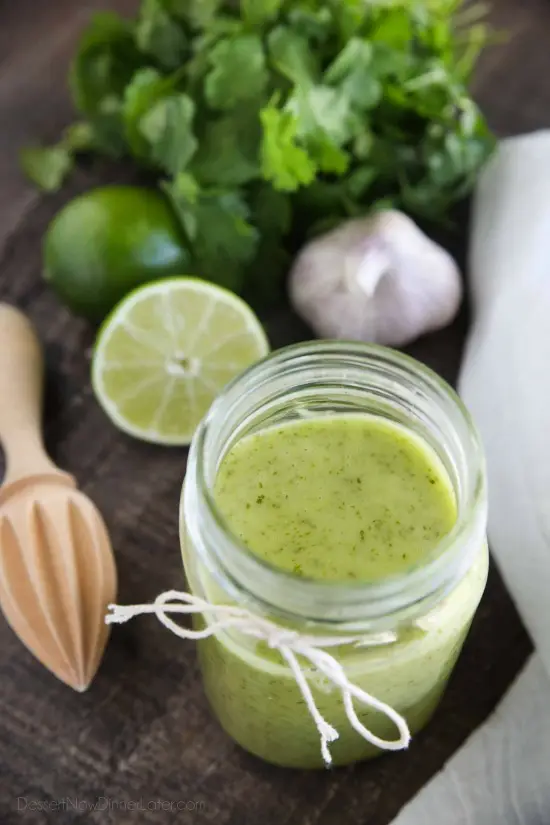 If there's one down side to blogging, it's that you are always recipe testing and creating so many new things, that you don't always get to go back and enjoy your favorites very often. This one is good on so many things. Including a corn salad recipe that I have also redone and will be reposting next week. Stay tuned!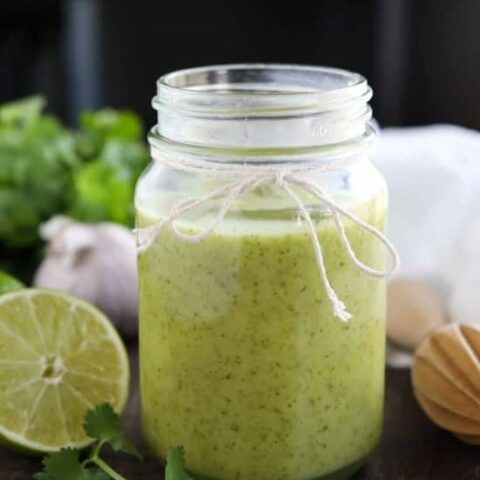 Cilantro-Lime Vinaigrette
Prep Time: 5 minutes
Total Time: 5 minutes
Ingredients
1/3 cup lime juice (2-3 juicy limes)
1/4 cup rice vinegar
4 cloves garlic
1 tsp kosher salt
2 tsp sugar
1 cup oil (canola/vegetable)
1/2 cup cilantro, stems removed
Instructions
Blend lime juice, rice vinegar, garlic, salt, and sugar in a food processor or blender.
Slowly add oil in a steady stream as blender is running. Add cilantro until blended well. Serve immediately or chilled. Keep refrigerated up to 10 days.
Nutrition Information:
Amount Per Serving:
Unsaturated Fat: 0g
Pictures updated & post re-published 06/25/17. Post originally published to my blog September 4, 2012.