Chocolate Cream Pie
This post may contain affiliate links, meaning that I may receive a commission at no cost to you if you use a link provided. All opinions shared are my own. You can review my full disclosure policy here.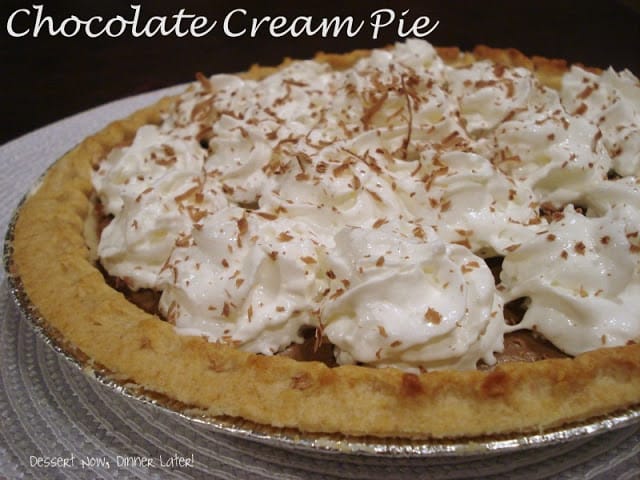 In one of the bakeries I worked in, we would make these chocolate cream pies. They were so fast & tasted great! It is seriously one of the quickest pies to throw together, especially if you buy a store made crust. I love all things chocolate, so this pie gets gobbled up real quick!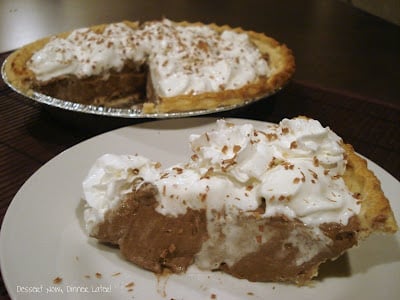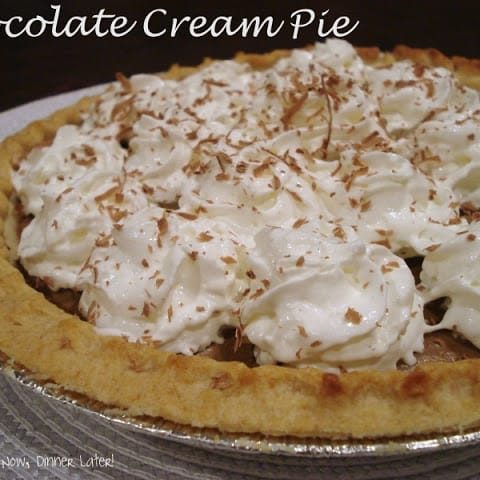 Chocolate Cream Pie
Ingredients
1 frozen pie crust
1 (5.85oz) -Family Size Instant Chocolate Pudding & Pie Mix
1 1/2 cups COLD skim milk (You are basically going to be using half the amount of the pudding directions, or a cup less than the pie filling directions, it should thicken quickly)
1/2 (8oz) tub light cool whip, plus extra for topping
Chocolate Bar (for shavings on top (decoration))
Instructions
Bake pie crust according to directions on package (Mine said to thaw slightly at room temperature, poke holes in crust with a fork & bake at 400*F for 10-12 minutes.) Let cool.
In a bowl, combine chocolate pudding & milk. Let sit for 3-5 minutes in the refrigerator.
Fold cool whip into the chocolate pudding, until no streaks appear. Scoop into pie crust & smooth over evenly.
Top with extra cool whip & chocolate shavings (using a vegetable peeler & a high quality chocolate bar to create chocolate shavings. I only had a hershey's bar on hand, so my shavings aren't so nice, but they will be if you use something like a Lindt chocolate bar.)
*You should be able to serve almost immediately. If you want to, you can refrigerate it for 30min-1hour before serving, but the filling should be thick enough that it doesn't need that time to set up. Enjoy!