Lemon Cream Cheese Pie has layers of no-bake cheesecake and an easy microwave lemon curd inside of a vanilla wafer crust. It's the perfect combination of sweet and tart. A great dessert for spring, Easter, or summer!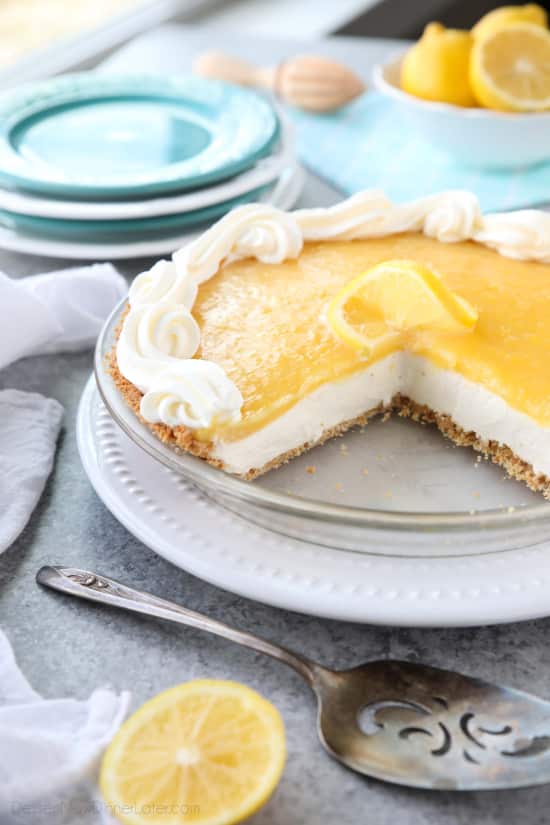 A few months ago I made a Raspberry Cream Pie, which is just like this Lemon Cream Cheese Pie, but with a raspberry filling on top. We loved it so much! I knew it would also be great with lemon curd on top, and boy was I right!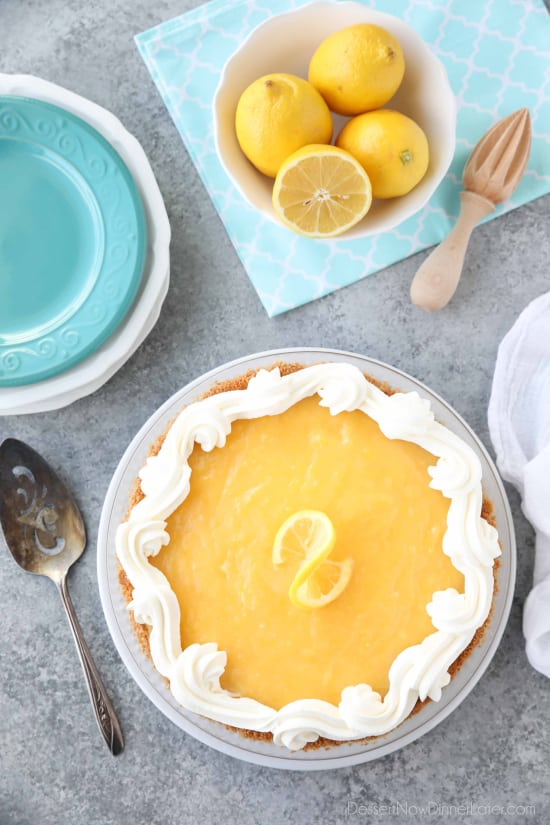 LEMON CREAM CHEESE PIE
A vanilla wafer crust is filled with no-bake cheesecake, and an easy microwave lemon curd. The Lemon Cream Cheese Pie is chilled and then topped with lightly sweetened whipped cream. The flavors are perfect for spring or summer. Or anytime, if you're a lemon lover!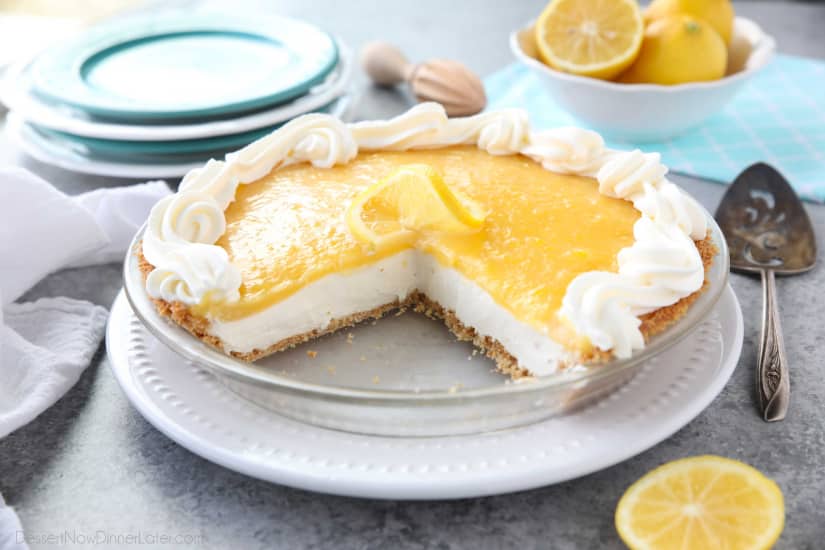 Apparently Marie Callender's has a Lemon Cream Cheese Pie like this. It's made with a graham cracker crust, which would also be great. I chose to use vanilla wafers for a simple, lightly sweet crust.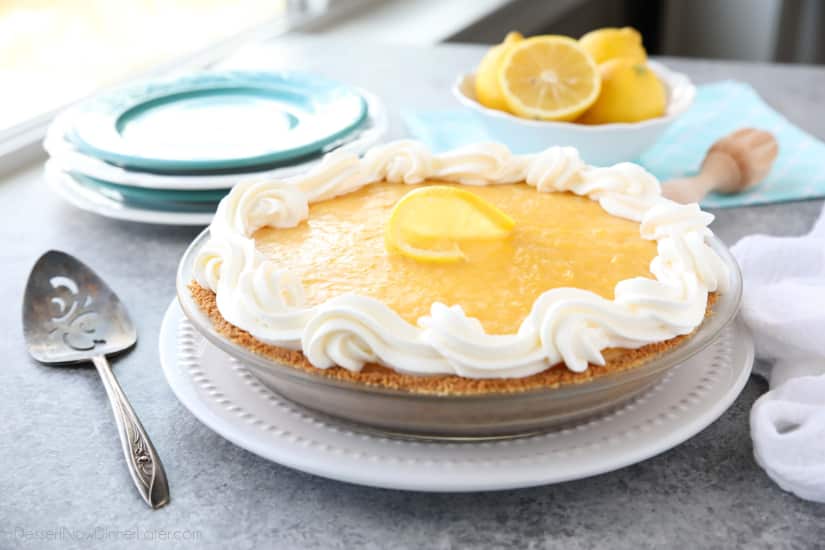 CAN VANILLA WAFER CRUST BE MADE AHEAD OF TIME?
Yes! Just like a graham cracker crust, you can bake a vanilla wafer crust a day or two ahead of time. Bake the crust, let it cool completely, then keep it covered with plastic wrap for freshness.
This lemon cream cheese pie needs to chill sufficiently to firm up, so making the whole pie (not just the crust) a day or two ahead would be just fine.
You're going to love this bright and creamy citrus dessert! It's a great one for spring, Easter, or summer!
*Recipe altered from Taste of Home