Turkey Meatballs with Sundried Tomato Sauce
This post may contain affiliate links, meaning that I may receive a commission at no cost to you if you use a link provided. All opinions shared are my own. You can review my full disclosure policy here.
These turkey meatballs are bathed in a creamy sundried tomato and basil sauce, that is healthy, and has loads of flavor!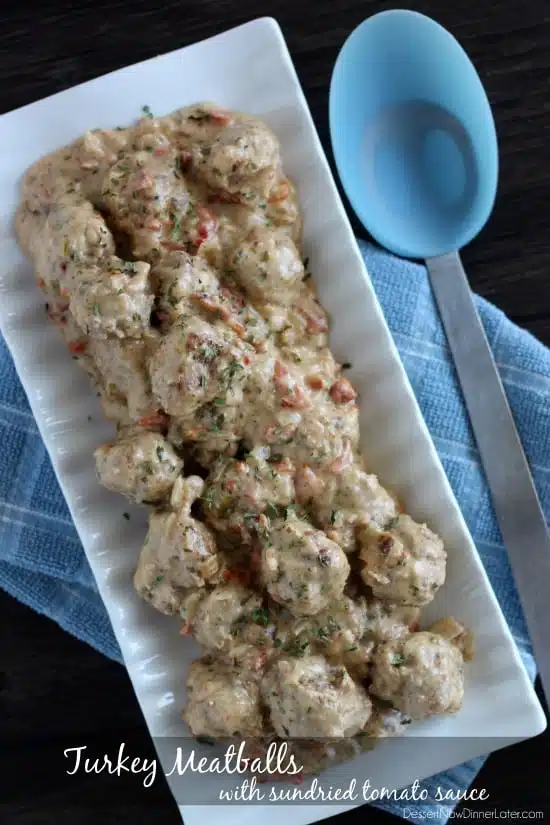 I'm not sure if my photography captured the yumminess that are these turkey meatballs, but this dinner, is so unique to anything I have ever had! It has loads of flavor, and you will never guess the ingredients that go into the sauce. It's just incredibly thick and delicious!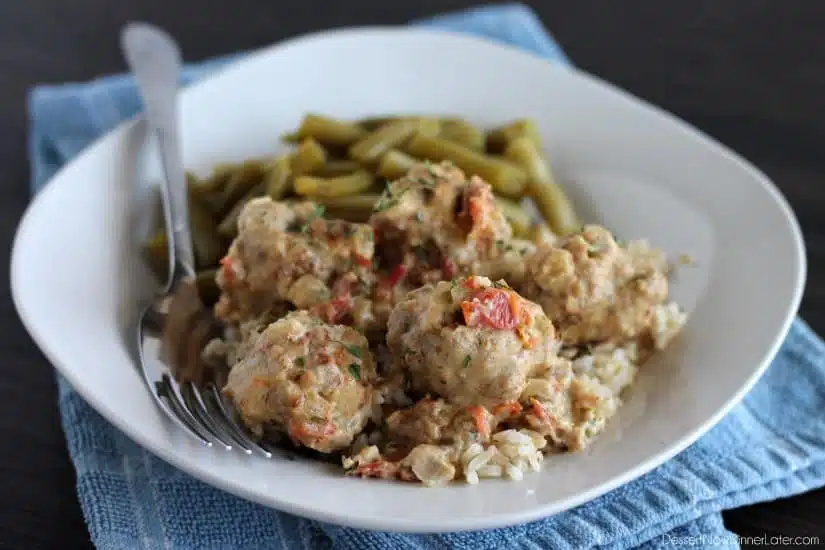 My health challenge is well over, but I am still trying to keep it healthy for the most part, and this dinner is on the healthier side, which I love! Get this, the sauce has: garlic, low sodium chicken broth, almond butter, buttermilk, sundried tomatoes, and basil. You might be thinking, "How does that all go together?" Well, I am here to tell you friends, that it works!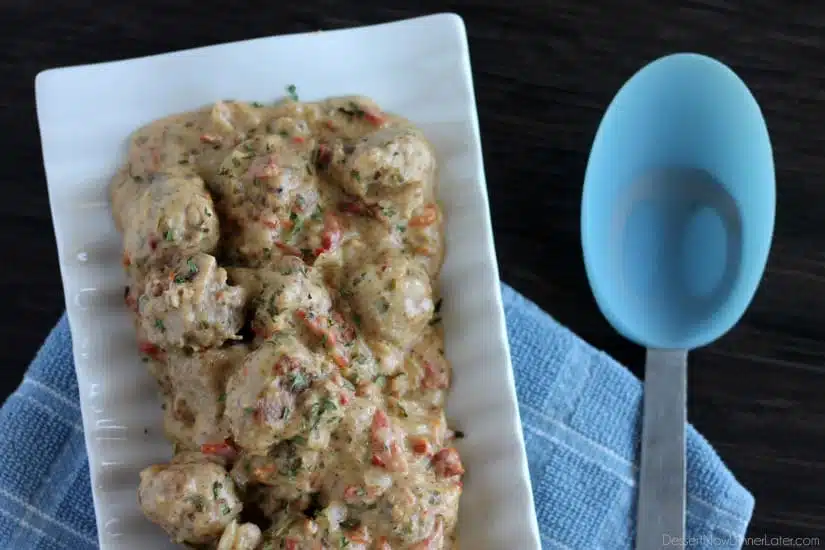 I'm a little bummed that I almost boiled away all the sauce. Once it thickened, it happened really fast, and then it was almost gone. I should have stopped like one minute earlier, but it was still sufficient enough for our meal. Like seriously, yummy!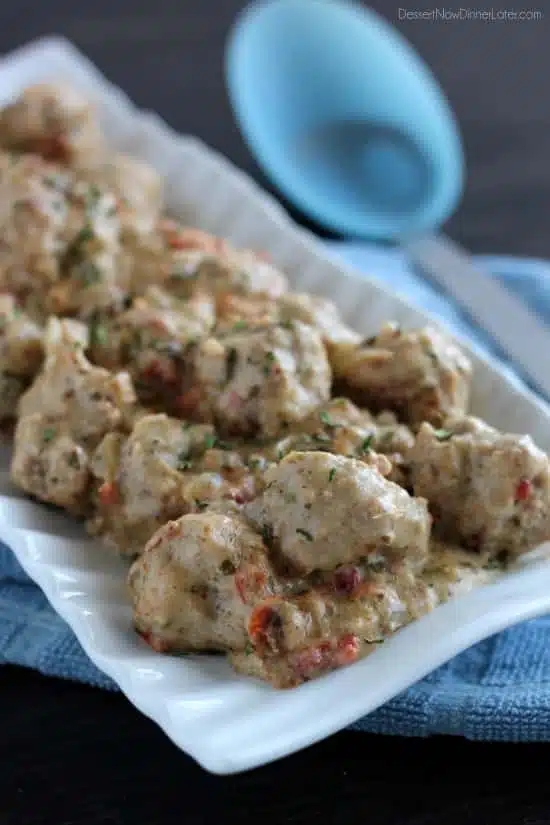 I know I'm already dreaming of making these meatballs again. You should try these sometime too!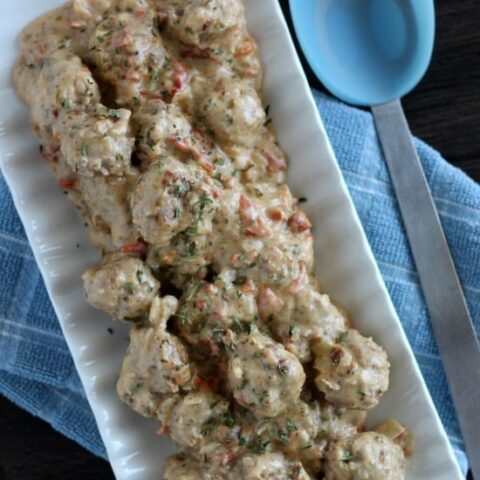 Turkey Meatballs with Sundried Tomato Sauce
Ingredients
Turkey Meatballs:
1 Tbsp plus 1 tsp vegetable oil, divided
1/2 sweet onion, finely diced
1 clove garlic, minced
1 lb ground turkey
1 egg
2/3 cup Italian bread crumbs
1/2 tsp sea salt
1/2 tsp dried thyme
1/4 tsp ground black pepper
Sundried Tomato Sauce:
1 clove garlic, minced
1 cup low sodium chicken broth
1/4 cup almond butter (I used Winco's freshly ground almond butter; it's kind of chunky)
2 cups low fat buttermilk
1/4 cup chopped sundried tomatoes, firmly packed
2 Tbsp fresh chopped basil (I love Gourmet Garden herbs)
Instructions
Put 1 tsp of oil in a large skillet or stock pot over medium heat. Add onion and garlic. Saute until onions are cooked through, then remove from heat to cool.
Place turkey, egg, bread crumbs, salt, thyme, and black pepper in a large bowl. Add the cooked onions and garlic. Mix thoroughly by hand.
Roll the mixture into small meatballs (around 1¼-inches in diameter). I got 30 meatballs.
Put ½ Tbsp of oil in the skillet or stock pot you used for the onions. Add half the turkey meatballs (15). Turn as each area of the meatball browns. Remove meatballs, place in a bowl and set aside. Heat the remaining ½ Tbsp of oil and cook the remaining (15) turkey meatballs. When they are nearly done, add the garlic for the sauce, and stir gently to cook. Return the first batch of meatballs back to the pan.
Whisk the almond butter into the chicken broth. Add to the pot along with the buttermilk, sundried tomatoes, and basil. Stir.
Bring sauce to a rolling boil. Reduce sauce by half, about 15 to 20 minutes, stirring frequently. Watch it closely, so you don't boil all that yummy sauce away! Serve meatballs and sauce over brown rice and enjoy!
Nutrition Information:
Yield: 6
Amount Per Serving:
Unsaturated Fat: 0g
Recipe lightly altered from Mom Foodie