Horchata
This post may contain affiliate links, meaning that I may receive a commission at no cost to you if you use a link provided. All opinions shared are my own. You can review my full disclosure policy here.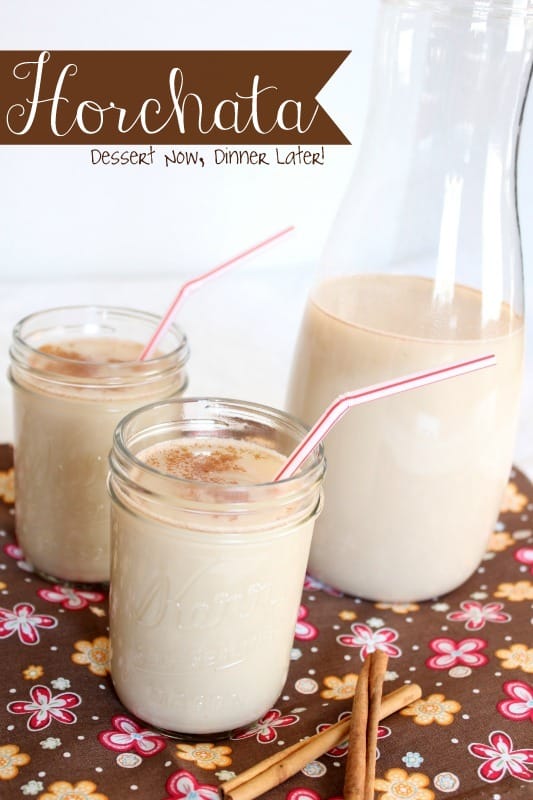 Well, I am back from vacation & ready to get back to blogging. Did you miss me? It was a nice little break & I hope you all enjoyed the recipes that my friends made for you.
Today's recipe is in preparation for Cinco De Mayo. I know I already posted some Homemade Flour Tortillas & Crockpot Pork Carnitas, but I have a couple more recipes that I want to share. So stay tuned for Thursday's post as well, because it is one of my families most favorite recipes!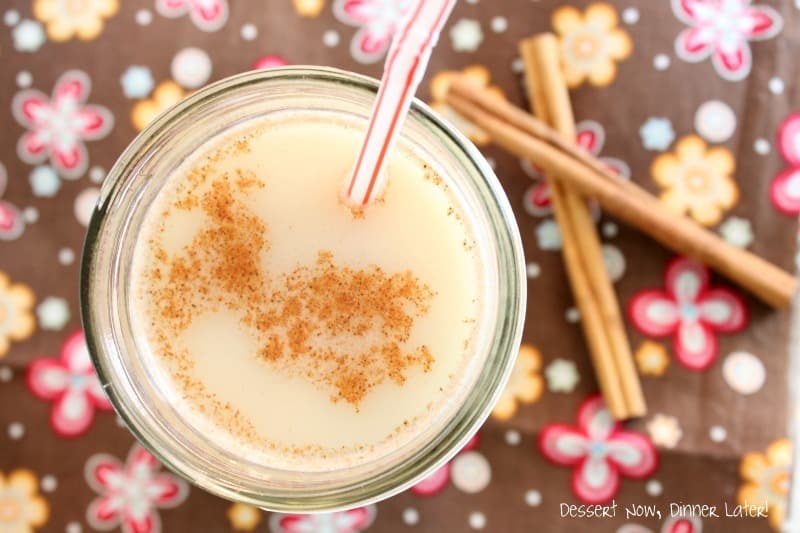 This Horchata is just lovely. I don't know what it is about cinnamon flavored rice milk, but I guzzle it up every time! When we go to Costa Vida, one of my favorite places to eat out, I ALWAYS get the Horchata even though it's not the real deal; probably just a powder mixed with water. But, if I have the chance to go to a Taqueria or authentic place, I always share a large cup of Horchata with my husband. It's so refreshing & fairly simple to make at home, but I would double this recipe because it makes about 1 quart & my kids love this drink too, so it did not last very long. Enjoy!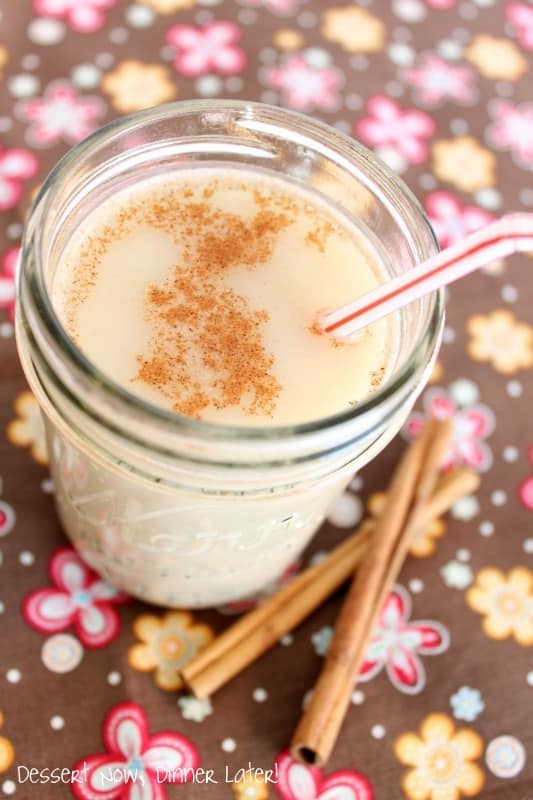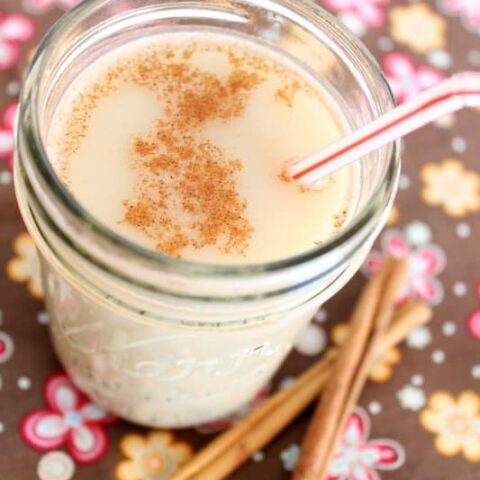 Horchata
Ingredients
1 cup long grain white rice, rinsed
4 cups water
2 cinnamon sticks
1/2 tsp ground cinnamon, plus more for garnish
1 cup skim milk
1/3 cup brown sugar, plus 2-3 Tbsp to taste
1 1/4 tsp pure vanilla extract
Ice
Instructions
Wash and drain rice. Combine rice with cinnamon sticks in water and soak overnight in the refrigerator.
After the rice has soaked for at least 8-10 hours, preferably overnight, discard the cinnamon sticks and pour rice and water into a blender. Add ½ tsp cinnamon and blend on low for 2-3 minutes until well blended. Pour blended rice mixture through fine mesh sieve two times and then through cheesecloth one more time to remove all gritty bits of rice.
Pour strained mixture into a pitcher, add skim milk, brown sugar and vanilla and stir well to combine. Add more sugar if needed, to taste. Best served with ice & a dash of ground cinnamon.
Nutrition Information:
Yield: 4
Amount Per Serving:
Unsaturated Fat: 0g